How Case Management Systems can help Lawyers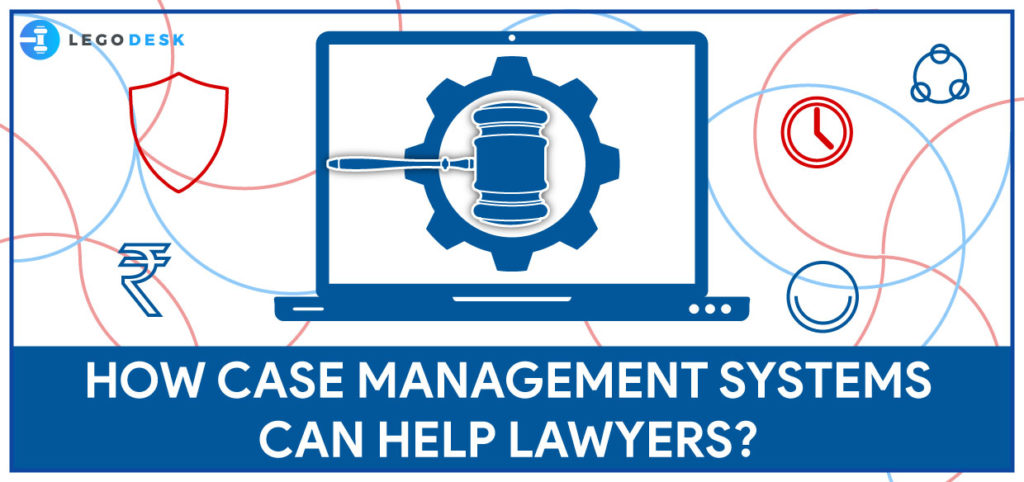 The integration of information technology as an indispensable part of our daily lives has had a far-reaching impact on the professional world as well.  One such line of a profession that has benefited tremendously because of such assimilation in the field of law. Legal practice as a career choice has existed for centuries, and some of the most famous people around the world once started out as lawyers. Now, in the present times, the scope of the law has expanded tremendously, keeping into consideration the dynamic requirements of times. With a greater number of people pursuing the profession of law, the competition has never been larger. Staying relevant has never been more important.
Try our all-in-one Legal Practice Management Software Free Sign Up Now!
There are obvious implications for harnessing the power of technology in your practice, including time and cost-efficiency. Another added advantage is the quality of work, which will be less prone to error and more efficient.
Read Also – Legal Management Solutions
What is Case Management System?
The Case Management system is a software-based solution that can be used by lawyers, law firms, and legal practitioners to manage the day-to-day aspects of their business. Along with the management of cases, this software also provides management systems for calendars, documents, clients, and finance. Such software provides a simple and easy method to manage operations. Investment in a case management system can remarkably improve the performance of firms.
Read Also – Top 5 Features in a Legal Document Management Software
How can case management system help lawyers:
There are many reasons why you should consider investing in case management software. Along with added advantages of efficiency and effectiveness, here is how case management systems can help lawyers:
It will provide greater security for your valuable data: While paper-based management systems make your important and valuable information more prone to disasters of data theft and data loss, case management software makes sure that your data is safe, secure, and retrievable. To make sure that you are not rendered without backup in any situation, Case management software makes sure that data is protected at all costs and easily retrievable, whenever necessary.
It will save you time: Another added advantage is time efficiency. Case management software makes it infinitely easier to set up deadlines and manage schedules. The efficient management of mundane time-consuming activities frees up a lot of time that can be utilized for the purpose of focusing on more important issues.
It will provide you with a centralized overview: Software-based solutions provide a centralized approach to operations management. It becomes easier to track all the activities of your firm, thus enabling easy management and full transparency. It also becomes easy to locate any source of discrepancy in practice and makes it easier to hold people responsible and accountable.
It will enable you to work from anywhere: Case management software usually has an online feature associated with them. This enables remote access to data, enabling you or your employees to work from anywhere. The use of such software will make it possible to work from home and other places.
It will lead to greater client satisfaction: Good case management systems make it possible for you to maintain greater liaison with your clients. You can easily update your clients with the status of their cases and take track of all the hours and bills that need to be sent to your clients.
It will increase team coordination: Software-based case management systems provide an option for easy coordination and communication between the employees of the firm. It also enables teamwork among the varied organs of the practice. Better coordination and teamwork always play a vital role in boosting morale and increasing the accountability of your employees.
It will enable easy supervision of accounts and finance: Software-based case management systems also include features for management of the accounting and book-keeping aspect of legal practice. With this, it will become effortless to keep track of monetary inflows and outflows from and within your legal practice.

Read Also – Advantages of a Cloud-based Legal Document Management Software
In a dynamic practice like law, it is essential to stay relevant. In India, there has been an exceeding demand for legal case management systems for lawyers recently. This is essentially beneficial to small legal practices, as it takes care of the overhead expenses all at once. The business and administrative part of legal practice is one of the most significant aspects of the profession, yet it is not given much emphasis in law school. With a good software-based case management solution like Legodesk, your legal practice will become smooth and effortless. Legodesk is a legal case management software designed to help lawyers save time, increase productivity and maintain a good client relationship. Some features of Legodesk include law case management, client billing, legal document management, client communication, and legal research. This legal software for lawyers also provides assistance in finding new clients. Legodesk is a great solution that integrates legal research, client management on one platform, and law firm operations.
Read Also – How Legal Practice Management Software Can Help Law Firms