A Truly Integrated Cloud-based Legal Software Trusted by Lawyers

Cloud-based Integrated Legal Software
In this digital world, where lawyers need multiple tools to manage their practice, we bring an all-in-one solution with Legodesk
An integrated approach to Legal Practice
Legal matters are complex and Legal teams have to manage multiple responsibilities to deliver value to their clients.

Legodesk simplifies the journey of Legal teams to use technology so lawyers can focus on legal work. Moreover, we bring you cross-application features that allow lawyers to:

i. Connect and Collaborate with clients
ii. Manage and Grow their legal practice
iii. Conduct Legal Research effectively

The Integrated Legal Case Management
---
A Simplified Environment
You don't need to implement different solutions with our one cohesive solution. Now, you can view your client details, billable hours, invoices, and the details of matters from one dashboard itself. This simplifies your workflow and enables collaboration.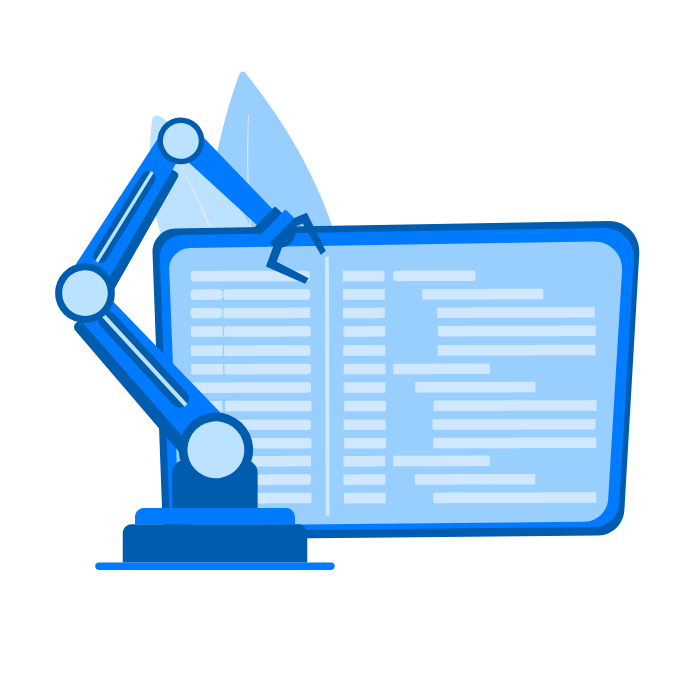 Cost Savings
With our integrated legal case management solution, you don't need to buy individual solutions to focus on each task. Our features help you take care of task lists, time tracking, case, and document management, which can mean significant efficiencies with reduced costs.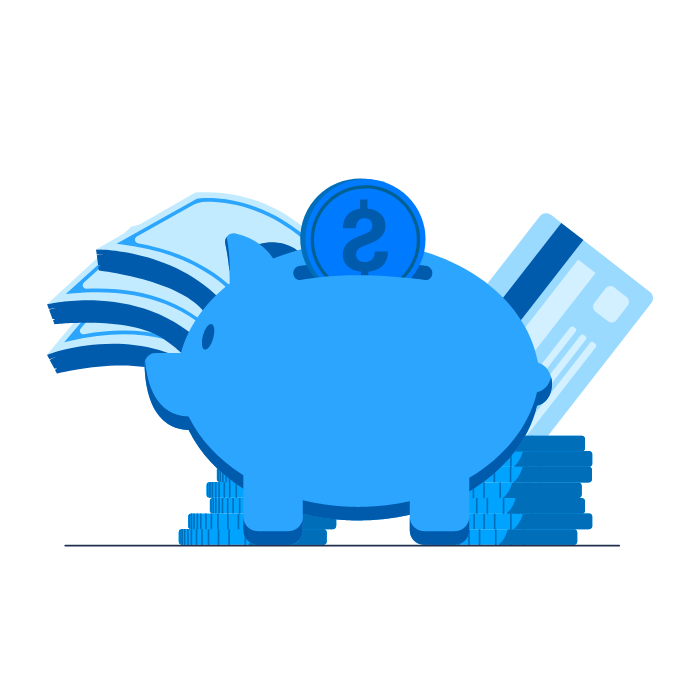 Security
For a lawyer, what matters the most is client confidentiality and data security. It becomes hard to meet security requirements if you are using multiple apps. Legodesk secures data in the cloud. And, keeps your customers' data safe in the same way banks safeguard accounts.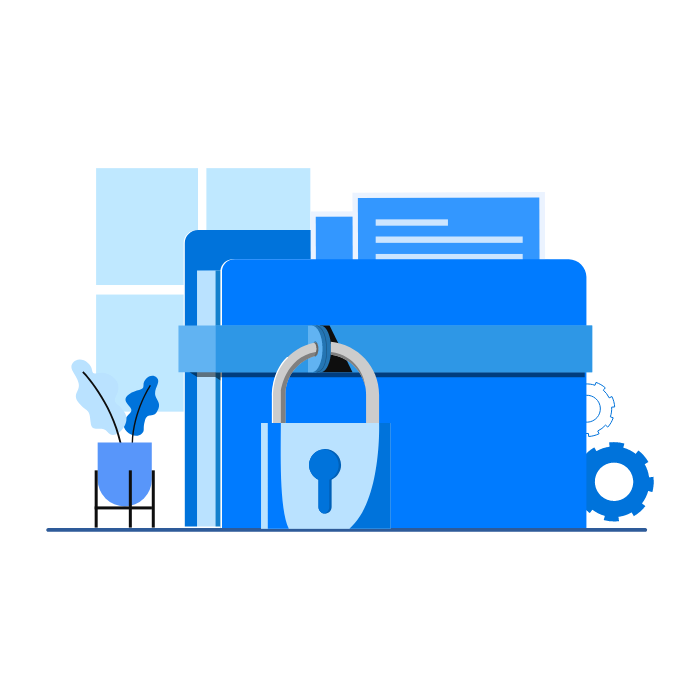 Improved customer experience
Our integrated case management platform understands your business challenges and goals. We proactively add new features that benefit you and as our customers, you get access to it; unlike other single platforms where you have to pay for each upgrade.
Save more time
Managing individual platforms is time taking. We not only reduce the time and complexity associated with onboarding, but we also reduce the chances of billing mishaps, roadblocks, and coordination issues.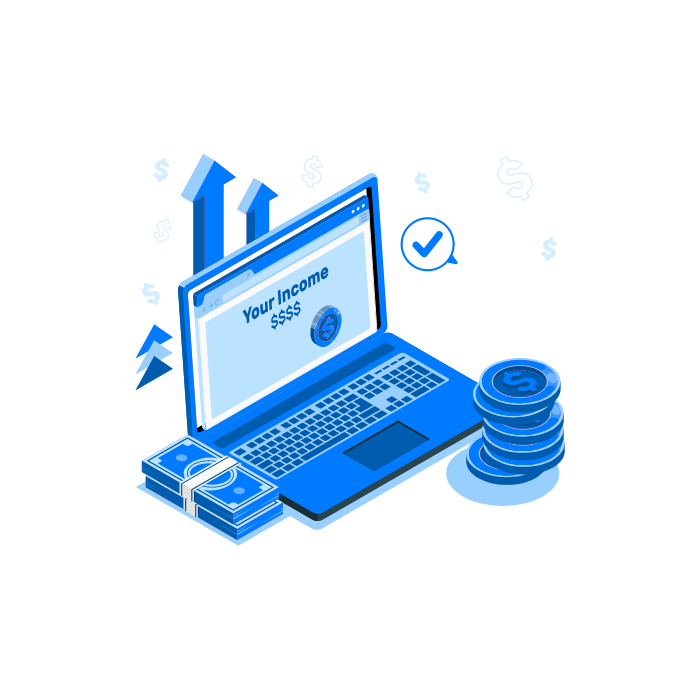 What makes lawyers trust Legodesk?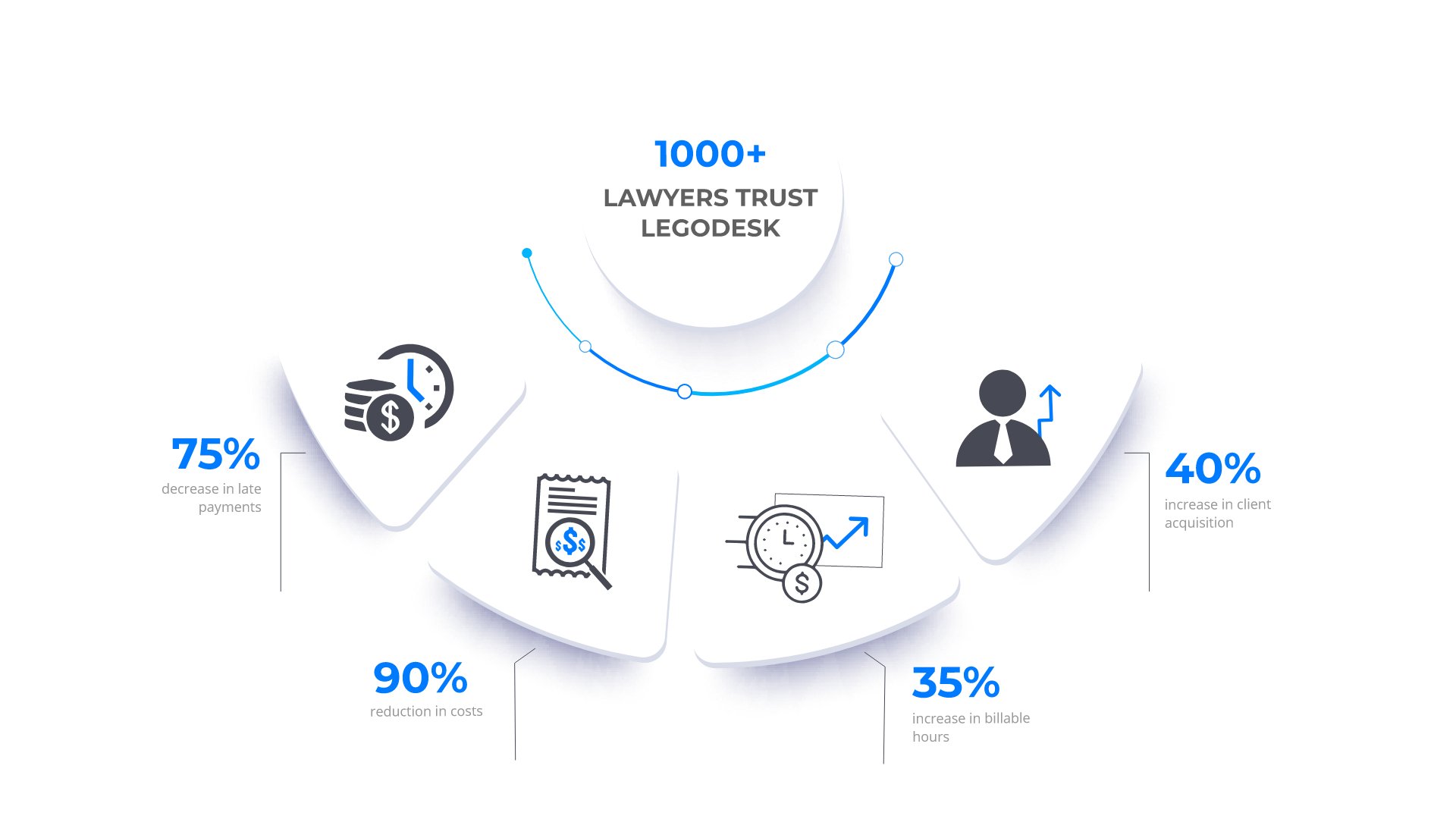 What do lawyers get with Legodesk?
Check how Legodesk truly integrates with your legal practice...
3 in 1 integrated Cloud-based Legal Software
Connect with Clients:
Connect with Clients and Lawyers securely to grow your community. Create your Public profile and reach hundreds of potential clients looking for your consultation. Automate your client-in take process and appear more professional.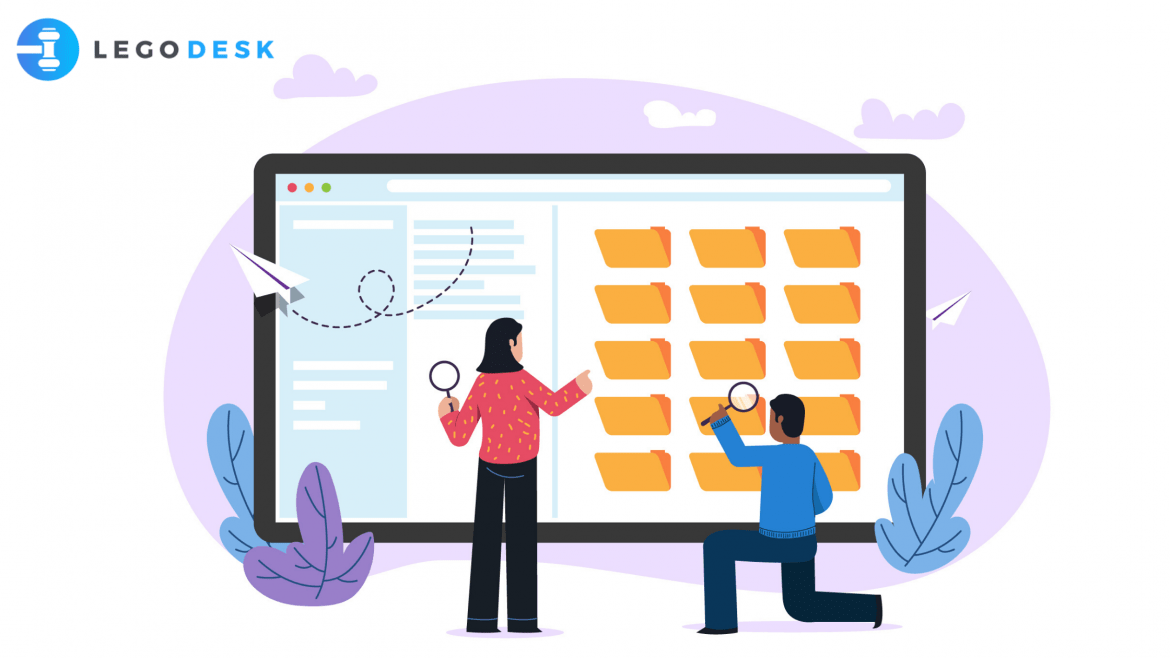 Manage your Law firm
Our integrated case management platform lets you track your matters automatically. Generate Documents and store them securely on the cloud. Track your billable hours and create invoices for your clients and automate your firm operations.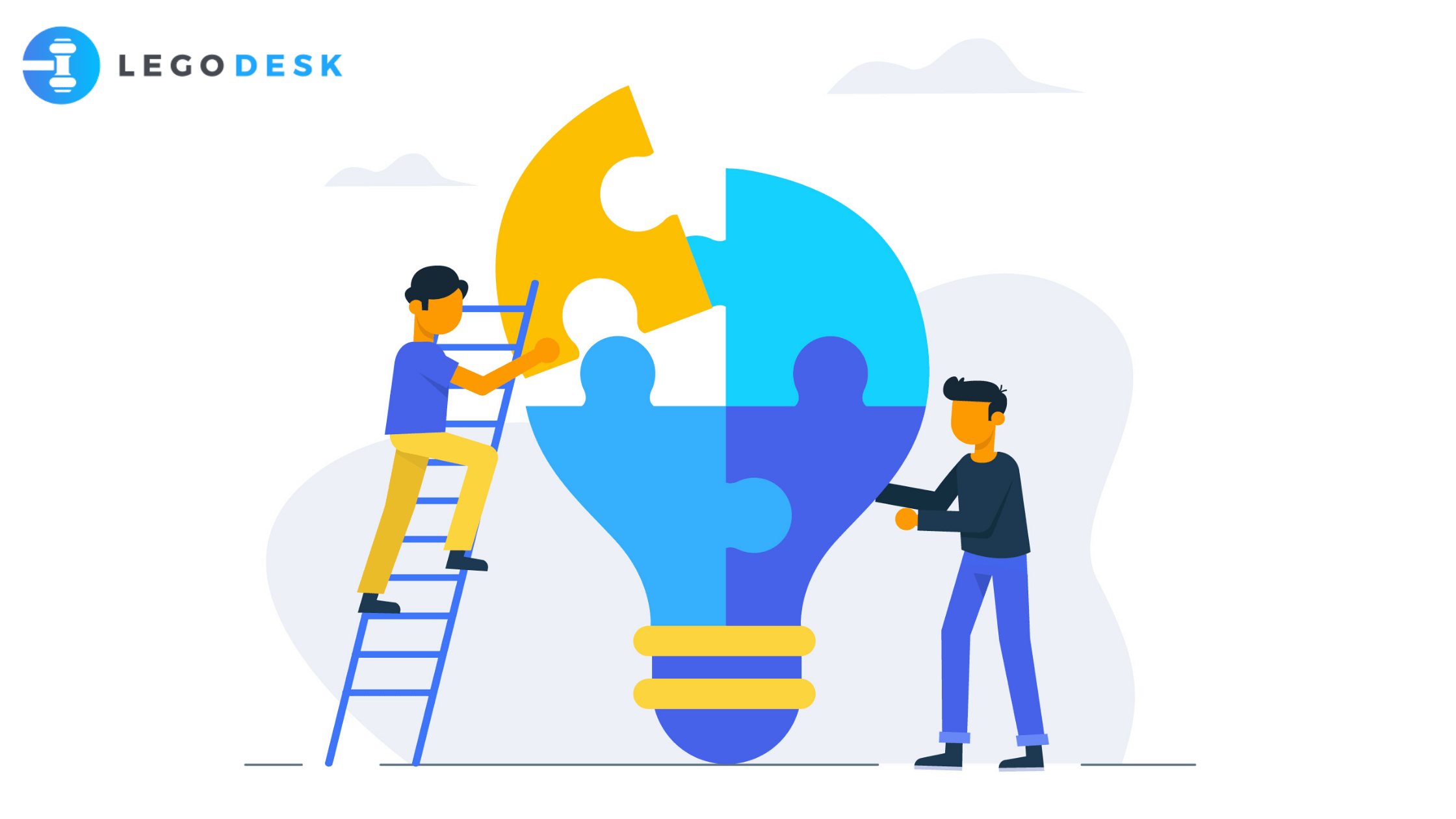 Intelligent Legal Research:
Reduce time spent on collecting information through Legodesk's user-friendly research tool.  Powerful integration connects with multiple secure databases to fetch real-time knowledge by tracking matters. Now, lawyers can easily find laws and judgments relevant to their cases.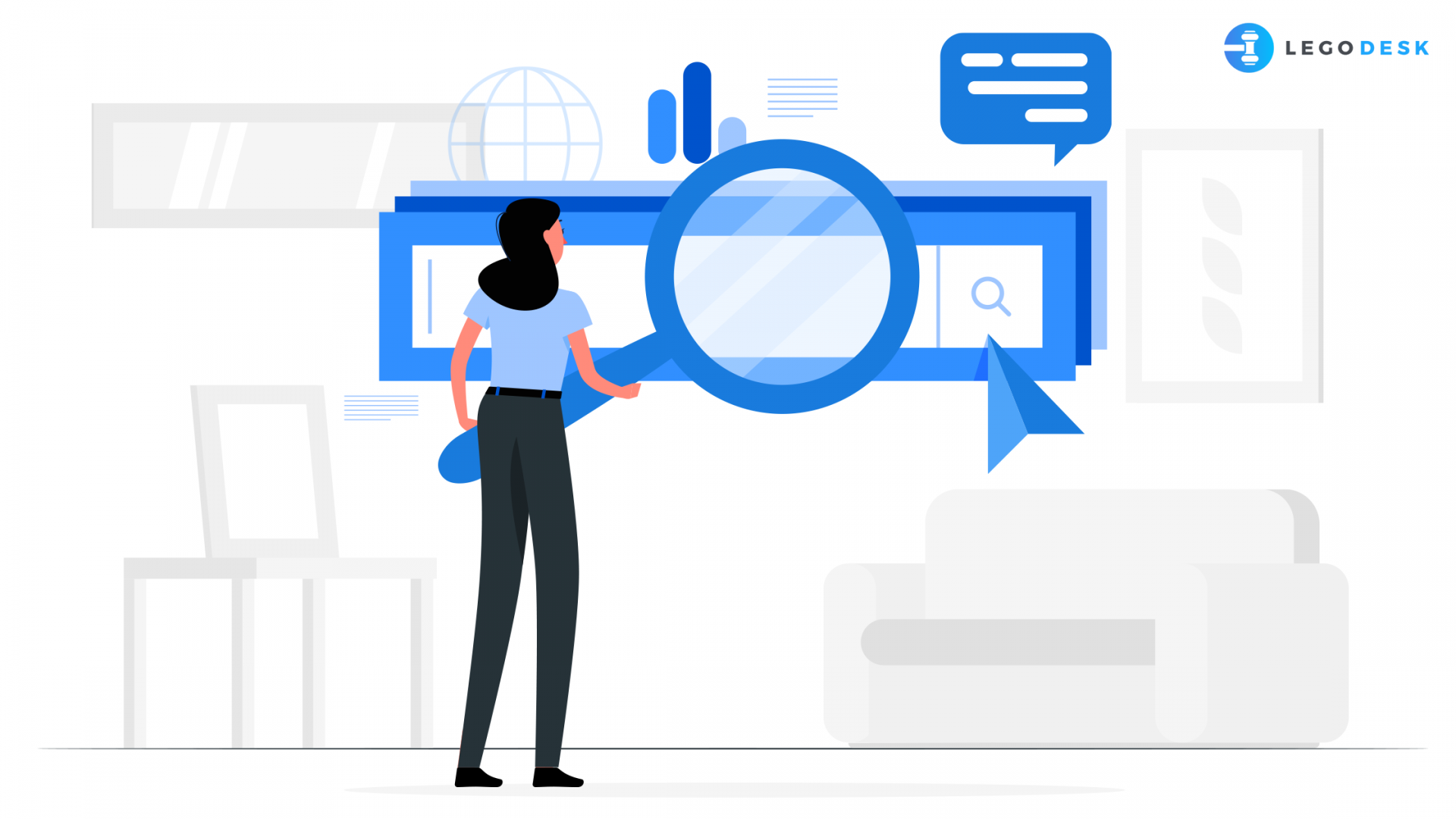 What Lawyers are saying about Legodesk?
I was a little skeptical to manage my clients on Legodesk. However, they supported my requirements and automated a lot of manual tasks. I trust them with my clients and important documents. It is one of the best integrated Legal Practice Management Software.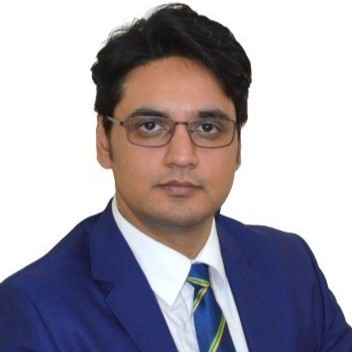 Gaurav Choubey
Patent & Trademark Attorney | Choubey & Co.
Out of the many features, I found Legodesk's Client Connect feature to be especially useful. The product is super user-friendly and compared to similar players, it offers reasonable subscribing plans that can absolutely benefit lawyers. Highly recommended. And, kudos to the team.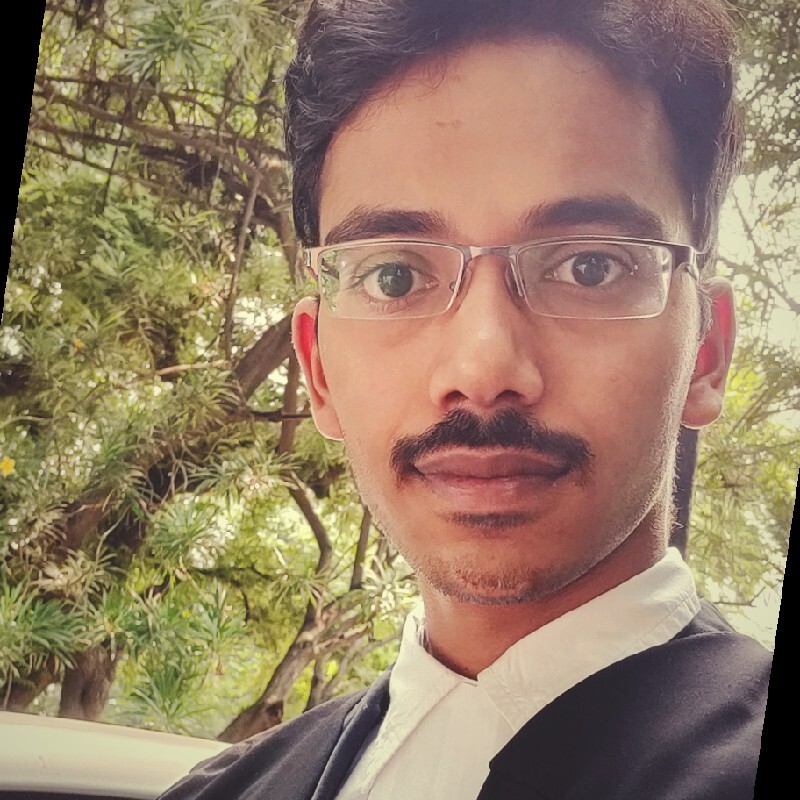 Jagannath Nanda
Advocate | Supreme Court, India
Legodesk offers a lot for law firms. Their case tracking feature is extremely useful and allows us to stay updated while streamlining our business. I would definitely recommend the platform to all my lawyer friends. I am sure once they have tried Legodesk, they will agree with me too.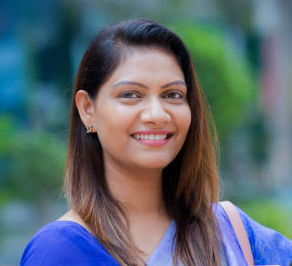 Rajitha
IP Lawyer | BizRights IP
Accredited by: