How To Pick The Right Lawyer For Your Case
There are numerous situations whereby you'll find yourself in need of a professional lawyer. Some of the scenarios include a family law issue, setting up your business, or a real estate deal. But whichever makes you search for an excellent lawyer, it's a must you do exhaustive research. This is the only way to ascertain you've made the right pick regarding which lawyer meets your legal requirements.
But because this entire process can seem somewhat intimidating, you should follow a couple of helpful guidelines. Without further ado, here's a guide on what to consider when searching for the right lawyer for your case.
Read Also – How To Find An Right Attorney By Specialty?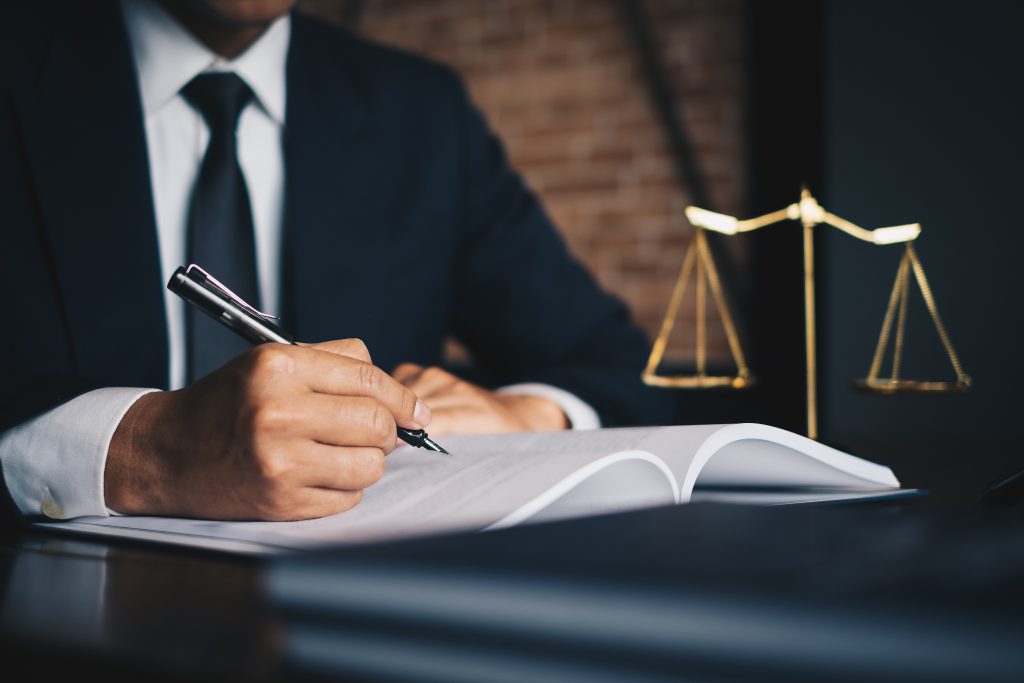 1. Field of Expertise
While most people assume that lawyers can theoretically handle different cases, this usually isn't the case. This is because the law is very broad with numerous specialties and subspecialties, and you can visit this site to check out. Therefore, many lawyers have specialized and developed greater expertise in particular areas, known as the field of expertise.
With this in mind, you need to first look at your case to know the lawyer you're going to hire. Doing this is necessary as you want your case to be handled by an attorney who's in a better position to address your issue and come up with a solution. For example, you shouldn't approach a real estate lawyer when dealing with a corporate case. In such a scenario, a corporate lawyer would be best suited for your case. This is because such a lawyer has a better understanding of applicable legal nuances and the latest developments. While this might look like a trivial difference, it might be the difference between you losing or winning your litigation. 
Read Also – 7 Things to Learn Before Starting a Law Firm
2. Availability
While the attorney's availability is one factor often overlooked by most defendants, you should never make a similar mistake. This is important because having an ongoing case can be very stressful, and you want a lawyer that's easily reachable to steady your nerves. Ideally, you want a lawyer who's available when you need to reach out to them either in person or via the phone.
3. Experience
How experienced is the lawyer? This is a question you must ask yourself before choosing an attorney for your case. Make sure to do this as you want to be represented by a lawyer whose exceptional track record of success in handling matters related to yours speaks for itself. With such a lawyer working on your case, the chances of getting a favorable outcome are higher.
There are a couple of factors to gauge to determine a lawyer's experience and this include;
Experienced lawyers have, over the years, become a lot more accustomed to complicated courtroom procedures. Therefore, they're more knowledgeable on the personalities and opponents involved in your case. With these insights, they'll be in a better position to develop better winning strategies for your case and help you be victorious.
Read Also – Challenges for Individual Lawyers To Face In 2020
4. Proximity
You also should consider a lawyer's geographical location before deciding to hire one. You should do this despite the advancements in technology that allows for seamless communication either via phone or email. This is because you will, in some instances, need to head over to the attorney's office and meet them in person. Some of the instances you need to meet with them physically include:
When explaining your situation to the lawyer
Issuing your original documents
Formally hiring the attorney
Having such a lawyer with whom you can regularly meet up to discuss your court proceedings is advisable. This is because you get to gauge the lawyer's commitment. It increases the likelihood of a favorable judgment.
Read Also – 5 Possible Reasons You Might Need An Attorney
5. Pricing
While you want a qualified and proficient lawyer, you also need to consider your budget. After all, you don't want to sell all your assets and use all the money to hire an attorney who's not within your budget range. Likewise, you shouldn't hire a lawyer who's very cheap as they might not offer you acceptable legal counsel to win your case. Instead, you should try and find a lawyer who's skilled but is still affordable.
You also should hire an attorney with clear and transparent billing for their services. Confirming such intricate details is vital as some lawyers bill by the hour while others include extra costs such as court filing or printing. Therefore, make sure to choose an attorney who's transparent about all this right from the start.
Read Also – How Clients Hire Their Lawyers?
Takeaway
It's no doubt that finding a good lawyer is essential as their skill and experience will help you avoid a life-changing outcome such as imprisonment. Because of this, you must pick a lawyer who boasts an exceptional understanding of the complex legal system. If you had difficulty searching for this ideal attorney, this detailed article has mentioned the essential factors to consider to pick the right lawyer to handle your case.
Author Bio: Andrea Smith is a senior legal expert. She has many years of court trial experience in personal injury law. Andrea shares her legal expertise through blogging and guest posting. She tries to balance work and career through gardening, baking, and watching romantic movies during her free time.
Read Also – Everything You Need to Know About Becoming a Business Lawyer