Soft skills that set great lawyers apart
Soft skills, also known as transmittable or professional skills. It can help differentiate top legal talent from the rest of the talent pool. This skill set is what makes a good commercial lawyer. Further, certain soft skills are complementary to lawyers' hard-earned legal expertise and analytical intelligence. Below are some of the key soft skills for advocates.
Read Also – Law Firm Management: The Easiest Guide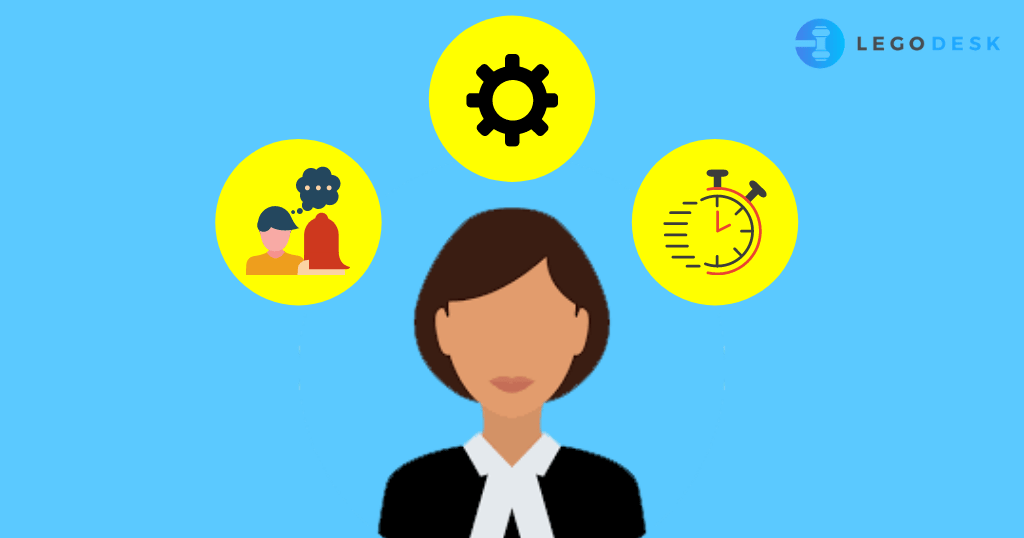 Basic human qualities
Basic human qualities are key skills for advocates. Great lawyers show a commitment deeply to faithfulness, loyalty, candor, transparency, and honor for others; thus, engaging in meaningful and long-lasting relationships with their clients. Further, great lawyers naturally put themselves in others' shoes and this is what makes a good commercial lawyer. They perceive their clients 'circumstances, attitudes, and needs through their eyes; thus, are good at solving problems and issues and maintaining loyal clients. In addition to it, they are often perceived as down-to-earth.
Read Also – Know About Difference Between Corporate and Commercial Law
Further, they have a deeper understanding and analysis of what clients tell them. And, they are more efficient at following a complex testimony. Moreover, great lawyers project their confidence (which is not similar to arrogance), regardless of the setting. In addition to it, they are comfortable in their skin and have a knack for making clients feel understood. And, they also possess unshakable will. As a result, they remain calm in tense situations, focus on the big picture, and persevere in the best interest of their clients. A great lawyer maintains a balance of being firm, respectful, and effective.
Read Also – How to Start a Law Firm in India
Impressive communication skills
Next, strong oral and written communications are key skills for advocates, and they go both ways. First, being a great public speaker is what makes a good commercial lawyer when arguing a case in court, and negotiating settlements. Second, this skill is also about knowing when to utilize legal jargon or layman's terms. An excellent attorney is an empathetic listener and observer.
Read Also – Skills Required to Become a Successful Lawyer
Further, empathy makes us more emotionally intelligent, which plays a part in giving better help to others. A lawyer's life revolves around relating to clients and understanding their different situations on a fairly personal basis. Furthermore, if a client feels that you don't understand their circumstances, or if they feel that they can't trust you, it isn't going to end well. Hence, acquiring good communication skills is crucial in building good relationships.
Leadership and teamwork
There are at least six styles of leadership, and while your type may not necessarily affect your ability to lead, it must be in harmony with the rest of the team. Moreover, being proactive and having a clear vision in whatever you do are signs of good leadership skills, and displaying good leadership skills can help you gain a positive reputation and influence among your bosses and colleagues. Furthermore, this can lead to more opportunities to take harder and more interesting cases. And could pave the way to more connections and opportunities for promotions.
Read Also – 6 Key Responsibilities of a General Counsel Attorney
First, as long as you keep in mind the difference between a leader and a boss, you're on the right track. On the other hand, don't get lost in honing your leadership skills that you forget how to function as a collaborative and helpful team member. In addition, the value of teamwork is what makes a good commercial lawyer. And, a law firm environment is stressful enough – we don't need more conflicts within the team. Further, learning when to step back, how to motivate and support others, and how to mediate conflicts are some key skills for advocates.
Time management
Moreover, an impressive attorney knows how to take control of their time, and not let almost never enough time consume them. And, better time organization and management can result in better work productivity and can make a positive impression on colleagues, bosses, and clients. While you may think doing multiple tasks and cases at once is the solution to your pile of workload, research shows that multitasking negatively affects your productivity and brain health. Naturally, time management is one of the most sought-after soft skills for advocates.
Further, learn the time management style that works for you and utilize it to your advantage. Time is money, and you won't regret the time you spent on improving this skill. There's always room to be a better and more productive lawyer, and it's never too late to work on your key skills for advocates. In addition to it, striking the balance between your hard and soft skills is what makes a good commercial lawyer. But it may not be quantifiable, but knowing you made your everyday work life better is enough of a reward. And, taking the time to develop your soft skills will set you apart as top legal talent and assist you in taking your legal career to the next level. Platforms such as Legodesk can especially help you in time management.
Read Also – 7 Telltale Signs You Need A Business Lawyer
Points to set you apart
Every lawyer has a law degree but what sets the best one apart is their people management and soft skills. These skills will not only help them get more clients but will also aid them to be better and kind people to everyone. In addition to it, we need to understand the requirement for the emphasis of truthfulness and ethics in the profession of law. The money-mindedness of lawyers will not get them anywhere. But when it is combined with their stand for the welfare of others that is what makes a good commercial lawyer. And, charging high fees to poor clients is simply the way of snatching away their hard-earned money.
Lawyers need to keep in mind that whatever they will give will always come back to them again. Furthermore, key skills for advocates will not only help them excel in their profession but they can live a balanced and peaceful life due to them. But the benefits of soft skills can only be understood when you will actually implement them.