Skills Required to Become a Successful Lawyer
Lawyers have a responsibility to guide their clients through the legal system with both skill and tact. A good lawyer can make all the difference in a client's case. Like there is never a shortcut to succeed in life, there is no shortcut to becoming a lawyer, although possessing, acquiring or developing some skills might give us an edge in this highly competitive world.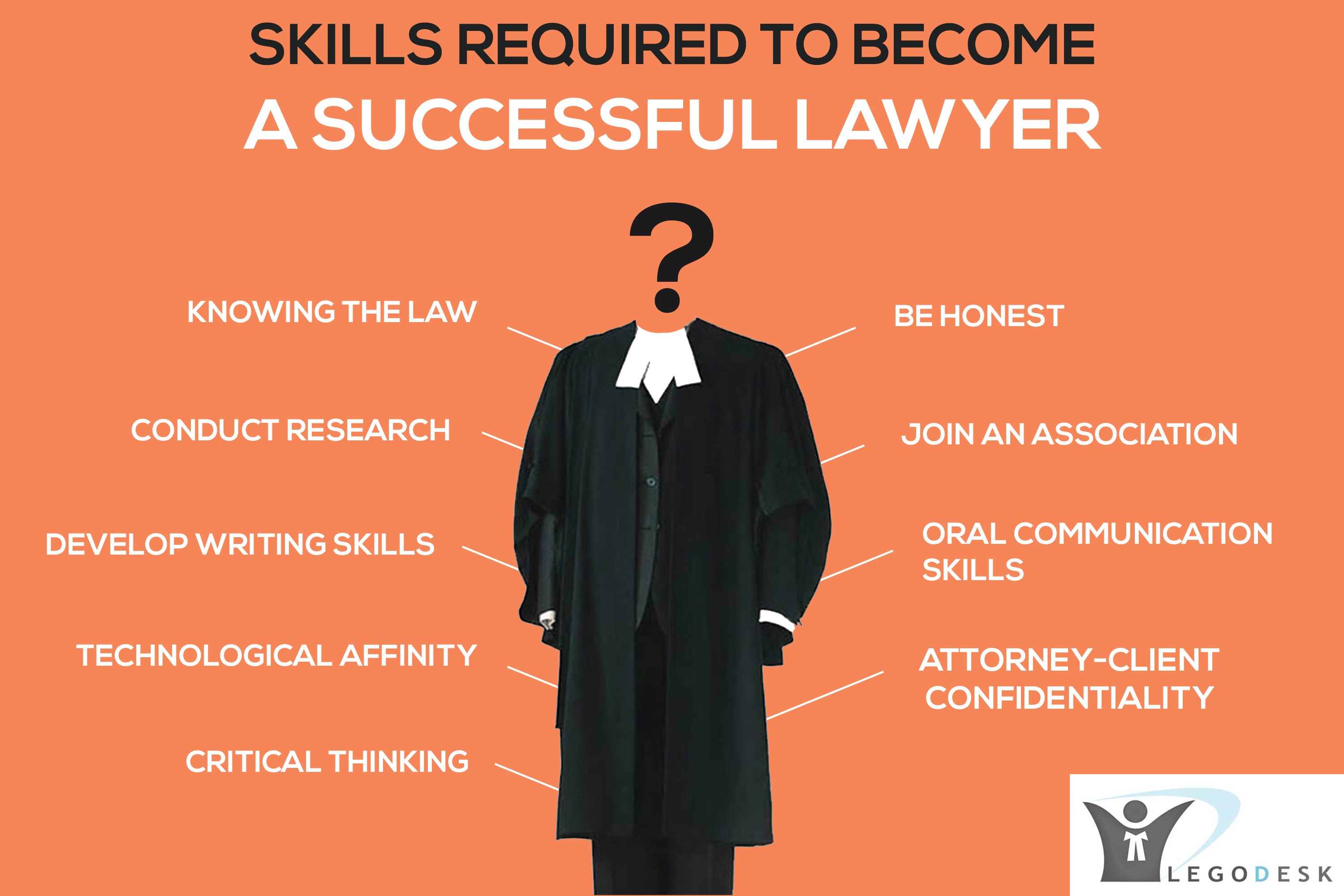 Today, more skills are required to practice law competently and effectively. Some of these Skill is Required to Become a Successful Lawyer
Keep yourself up-to-date on your area of law. Be aware of new developments, as laws and rules often change and new cases are being decided every day. Centre introduces new legislation that affects your area of practice of law every day.
Don't assume that you know everything, even if you have practiced in the same area of the law for several years. New issues and cases arise every day, and you have to do the research to find the solution to your case. Ensure that you are familiar with the most up-to-date electronic research methods.
It has become one of the basic qualities of a lawyer these days. If a person cannot efficiently use e-mail, access the Internet, work with instant messaging, Adobe Acrobat and the like, clients and colleagues will pass you by.
Proper analysis will not only help you to identify the legal issue but help you to develop a sound legal argument to support your client's position. Make sure you have a clear grasp of all of the pertinent facts before you form your conclusion.
DEVELOP WRITING SKILLS
The lawyer often underestimates the writing skills that are needed to become a lawyer. The reality is that lawyers spend a lot of their time filing pleadings and other documents with the court. Almost all of these documents require some degree of writing expertise.
ORAL COMMUNICATION SKILLS
All successful lawyers have excellent communication skills, whether speaking to the court, other lawyers, a jury, or their clients. They must be able to articulate a client's position to the court, effectively question a witness, argue to a jury, and convince clients to hire them.
Join a local, state, or national bar association. When you are with other lawyers, you will be able to learn from other more experienced attorneys and exchange ideas. Bar associations often sponsor CLE seminars and other opportunities for learning that can be very valuable to your professional development. You also develop a network to become a lawyer whom you consult if you have questions about handling particular cases.
BE HONEST
Being untruthful will get you nowhere and give you a reputation for dishonesty. Plus, your clients will not trust you, which does not translate into repeat business from clients. In extreme cases, dishonesty can put your law license at risk if your state's disciplinary commission finds that you have violated the professional rules of conduct that govern all lawyers.
ATTORNEY-CLIENT CONFIDENTIALITY
A client's case is nobody's business but yours. Disclose that information to the court and to opposing counsel only to the extent that you are required to do so and that is necessary to effectively represent your client.
Some lawyers consider themselves successful when they make partner at a high-powered law firm. Others are content to make a living in their solo practices. Still, others consider non-profit or public interest work to be the key to success in their lives. In the end, a successful career as a lawyer is what you consider it to be, not others. It is difficult to enjoy or be successful in a career that you do not enjoy. If you don't enjoy your job, find a job that better suits you and that you can truly enjoy.