How to Start a Law Firm in India
In today's competitive environment, it's a challenge for even the most qualified lawyers to maintain and grow a successful law practice in India.  So, if you are looking to start your own practice or grow your existing practice, the question is "How can I stand apart from the competition and effectively in the market".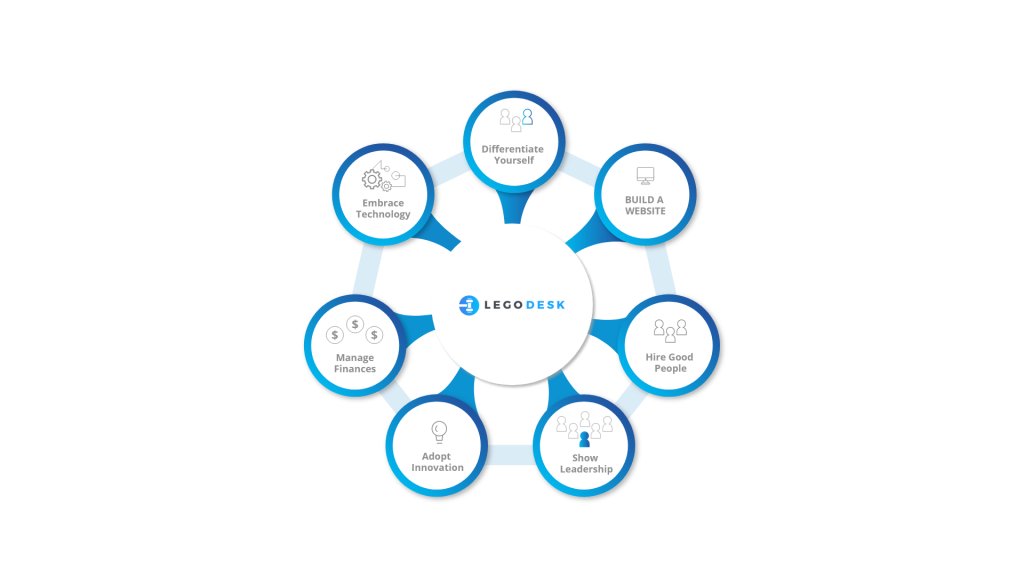 Here are some hallmarks that would guide you in commencing a distinguish yet successful law firm
1. Focusing Ideas
The first point to start a law firm in India is to decide on your niche, then narrow your focus and broaden your appeal. Decide to focus on one area of law from the start. A law firm cannot operate as a collection of practices that have no interaction with one another. When individual practices merely exist under the same roof, internal competition, hoarding of work, jealousy, and suspicion develop. Successful law firms must have a focus, and each lawyer should develop specialized expertise consistent with the firm's mission. Focused law firms will have significant marketing advantages because they will know what they are marketing.
2. Build a law firm's Website
Creating a website has immediate short-term benefits because it can help you build instant credibility. Chances are that even if you are being referred to a client, that person will want to do their own diligence on you. Having a website that emphasizes your experience and practice strengths gives a potential consumer a degree of comfort that would otherwise be difficult to replicate with a word-of-mouth referral alone. If you are ambitious, you can get a site up and running in a day!
3. Build a Team
Don't hire an employee to fill a position. Employ a person to be part of a team that will help to build your business. Make it your family. I hired my first employee within the first year of opening my law office. I couldn't afford her. But I had the vision that if she helped me, I could do other things. She freed my mind and allowed me to leap to the next phase. Hire smart and trust your intuition.
4. Leadership
Most flagging law firms have poor or weak leadership. Effective leadership involves spending time to articulate firm goals and objectives and motivating partners and employees of the firm to embrace those goals and objectives. In addition, it requires example, consensus-building, fairness, patience, and good communication skills. Many firms have leaders, but lack leadership. Leaders who exercise leadership must establish a sense of direction and maintain the firm's focus. Leaders must avoid the temptation to place themselves above others. Conversely, leaders must provide for succession and their own eventual replacement. Most important, effective leaders subordinate their own interests to those of the firm.
Read Also – 6 qualities of most successful lawyers
5. Practice Management
Keep track of deadlines, check for conflicts, manage client information, track your time, client's bill, and draft document. There are many ways to manage all of these responsibilities including software designed to manage some or all of these concerns.
6. Financing
Track spending and plan smart for any future advertising and promotions. Law firms fail because of poor budgeting. Track and use analytics for finances on a weekly basis, and always know what comes in and what comes out. Tracking weekly reports of money is a key factor in the growth of any law firm.
7. Innovation
One of the greatest things about being a solo or small firm attorney is the flexibility you have.  You can change the way things have always been done, incorporate new technology to meet the demands of your clients, and adapt your business to the way you like to do business. Don't be afraid to try new things.  Furthermore, educate yourself on new technologies and how your clients incorporate them into their business or lifestyle, and then see what you can do to make the decision of hiring you all that much easier. Innovation is the fun part of running your own business. Embrace it.