Advantages of a Cloud-based Legal Document Management Software
Meet Mr L. He is our hot-shot lawyer who specializes in property law. Needless to say, he deals with a lot of paperwork daily. He is entirely dependant on his secretary to find out the documents when needed. Due to the coronavirus lockdown, he is working from his home and without his secretary, he is at his wit's end to find where everything is.
What is a Legal Document Management Software?
A law firm and lawyers are swamped with heavy paperwork and a huge pile of documents all the time, much like our Mr. L. It becomes an issue on how to handle this paperwork without any assistance. A legal document management software helps the firm with handling this daily work and digitizes it. It is a tool to specifically help law firms easily organize, access, and work with their documents in the day-to-day practice of law in a more effective fashion.
Furthermore, a cloud-based legal document management software is hosted entirely on the cloud, meaning lawyers don't need to worry about setting up a local server or a personal computer. That's why cloud-based legal document management software is best for countless lawyers like Mr. L to store and access documents as per their requirements.
Importance of Legal Document Management Software
Organizing documents without any systematized procedure creates chaos. A legal document management program allows a firm to organize all the files, i.e., emails, documents, electronic media, etc. in a centralized storage place.
Legal document management software categorizes documents through standard naming conventions, multiple sub-folders, indexed information, etc. Moreover, this software can help organize and manage all the documents hierarchically. The centralized storage ensures that no document is lost and anyone with secure access can work with those documents on the go.
2. Searching for Documents
Lawyers can easily search for documents in an online repository if it is well-organized and centralized across departments. This is ensured by a cloud-based document management software. You can easily search for data with a small piece of information by specifying as the date, name or file type. Some document management systems even allow optical character recognition (OCR) scanning, indexing, which makes documentation and search even easier.
Security of documents is a primary concern of any firm and its clients. Sensitive documents might cause harm to an under-trial case, cascading the adverse effects on the clients and the lawyers. A secure document management system ensures that there is no such risk. It does so by allowing users accessibility only on their security clearance level. Furthermore, the requirement of a security key or a password to access the centralized document storage ensures privacy and security. A document management system offers multiple levels of security, whether it is in terms of access to data or editing or deleting, etc. In addition to this, the cloud-based systems can store information regarding the history of access to ensure a proper check on compliance with internal and external regulations. This way, you can ensure the confidentiality of any sensitive information.
Read Also – Managing your Law Firm on Cloud
A legal document management system provides the user with a safe and secure alternative for sharing the documents with the client. In addition to this, collaborating documents is another perk of document management systems. A document management systems, in fact, keep track all version of the document and all syncs the documents.
Read Also – Legal Management Solutions
A document management system helps in reducing the paperwork of the organization. Legal document management software allows modifications, edits, and changes to documents online seamlessly. Paperless is the holy grail of the digital age. However, digitizing the entire history of the firm, i.e., paper files and physical media is an enormous task. Thus, the focus instead should be to reduce the amount of physical information on a go-forward basis and only digitize any older documentation as it is "touched" in the regular course of business.
Read Also – Top 5 Features in a Legal Document Management Software
There are several document management software available in the market- such as Legodesk. It is an easy-to-use platform with case management and document management software components. The platform facilitates the management of contacts, documents, and tracking of cases, billing, etc. This system helps generate documents automatically based on information about clients.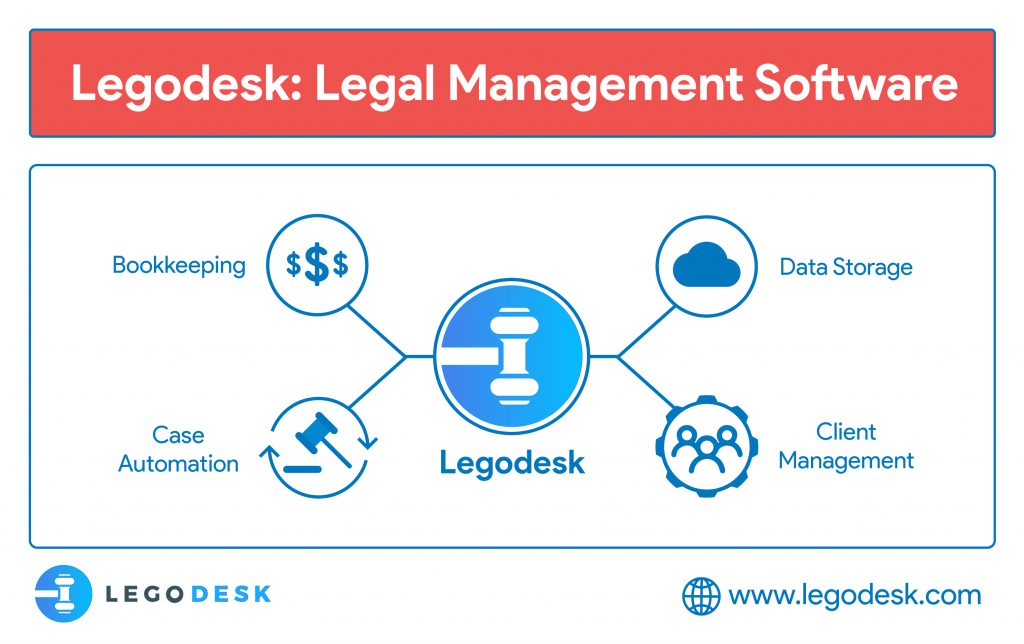 Slowly, the entire legal industry is understanding the impact of good document management software. Law practice has evolved over a while with technology. It has allowed firms to focus on clients and cases rather than dealing with paperwork. As a result, there is an increase in the efficiency and success rate of lawyers across the world.