Why Law Case Management Software is Important to Lawyers?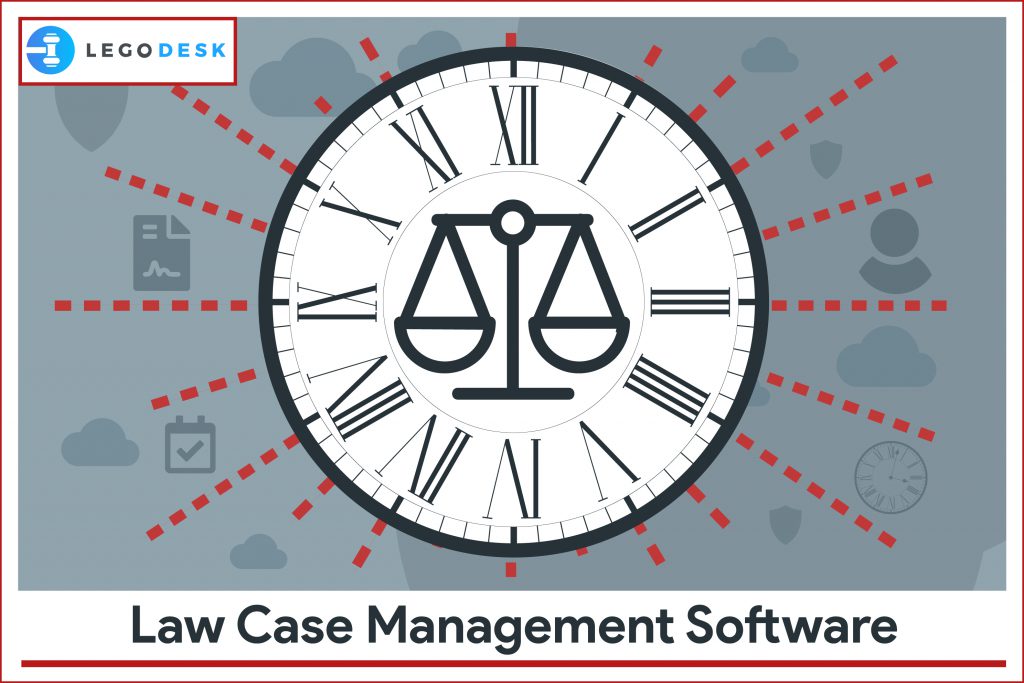 Law Case Management requires a special set of skills and a good amount of expertise. It is one of the most delicate jobs for a lawyer or a law firm. Not using good alternatives for case management could cause a huge loss to a lawyer. The invention of law case management software is a boon to the legal field. Such software comes with several inbuilt features that are designed specifically according to the needs of a lawyer or law firm.
Read Also – Why is data management important for lawyers?

Try our all-in-one Legal Practice Management Software Free Sign Up Now!
Importance of Law Case Management Software
Law case management software helps a lawyer of a firm in several ways. Some of these include:
1) Centralization of Data and Case Management
Legal case management software helps in keeping the information centralized and helps in saving the time of the staff at a firm. It centralizes all the documents and organizes them accordingly and thus, losing your data becomes almost impossible. It allows you to manage cases with the click of a finger. In addition to this, it organizes documents through standard naming conventions, multiple sub-folders, indexed information, etc., respectively. Moreover, law case management software helps organize and manage all the documents hierarchically. It centralizes the storage resulting in reduced chances of a document getting lost. Such centralization of data provides not only an efficient but also an effective practice.
Read Also – Top 5 Features in a Legal Document Management Software
2) Data Security
In addition to this, law case management software ensures the security of the data or information of the firm. Paper-based management systems make important information unsafe as such data can be stolen easily. However, Requisite storage ensures that all the important details and relevant documents are safe without any mismanagement. Case management software makes sure that your data is safe, secure, and retrievable. Thus, it ensures a proper backup in case data gets lost.
Read Also – How Legal Practice Management Software Can Help Law Firms
3) Client Management
In every profession, it is necessary that the entity has a good connection with the clients. Legal Case management systems come into the picture for the same. Using such software, contacting clients, and keeping them posted about updates with respect to their cases becomes uncomplicated. It establishes compatibility between the client and the firm concerning the details of the case and likewise, syncs their information. It provides the firm with a centralized database for contact information. Scheduling appointments and meetings also become quite easy for the firm by centralizing its contacts. Even the clients can then store and save electronically their case files. Even the clients can upload important documents to their file for the viewing of their lawyer. Thus, the communication process between the client and lawyer is much easier.
4) Scheduling of Cases
A lawyer or a law firm needs to keep track of the cases they are dealing with. Deadlines become important in such a case. Law Case Management Software helps the tracing of deadlines easily, which is a tough job manually. In other words, law case management software makes the deadlines impossible to miss.
Read Also – Benefits of using litigation management software
5) Calendaring and Syncing
A law firm can never afford missing dates and skipping tasks. Checklists are of great use to keep the progress of matters measured along with other tasks. Proper to-do lists, weekly or daily alerts, allow the firm to ensure that the tasks are done on time. Law case management software helps in syncing the information of clients and firms to ensure a proper workflow in the organization. A legal case management system provides the user with a safe and secure alternative for sharing the documents with the client. In addition to this, collaborating documents are another perk of case management systems. It keeps track of all versions of the document and syncs all the documents.
Example of Law Case Management Software
Legodesk is one of the best examples of law case management software. Legodesk is a cloud-based Legal Practice Management tool for clients, students, companies, lawyers, company secretaries, charted accountants, banks, NBFCs, FinTechs, and whosoever wishes to manage their legal matters. The motto behind Legodesk is to bring the best of technology has to offer in helping lawyers and other stakeholders to improve their quality of Legal Practice. It comes with several inbuilt features like managing cases, calendaring, contact management, accounts & finance, ODR, legal notice, automatic invoicing, etc. It comes with two types of pricing policies, i.e., a free version and a personalized version with an individual plan. Legodesk also offers a 14-day free trial for the first-timers, so that you can test it before investing in it.
Read Also – 5 Crucial Implement Management Software In Your Legal Practice
Conclusion
Law case management software helps a firm with several essential tasks. Thus, such standardized software is essential to the firm. The system doesn't need to be costly as its main function is assisting the lawyers with their work. A system with sufficient features to fulfill the demands of a firm is the only important thing you should check.
Finding a software vendor who will be a dedicated partner in your firm's quest to integrate the software into your business operations is critical. Furthermore, the integration and onboarding procedure should not be difficult or time-consuming. Rather, the new technology you select should be well-designed, user-friendly, and give instant benefits to all stakeholders. Your legal case management software vendor should give full training as well as ongoing support 24 hours a day, seven days a week.
Are you prepared to take the next step and invest in the future of your law firm?