Benefits of using litigation management software
What if your law firm had a simpler and more effective mechanism for everybody to gain updated legal information, collaborate, and exchange expertise and records? Does it seem too tempting? You will improve productivity and teamwork at your company. While also providing the best experience for your staff and clients by focusing on the right legal case management software.
Numerous legal firms appear averse to change fearing the supposed expenses and complications of introducing new technologies. Concerns about temporary developmental problems soon disappear away once you acknowledge the advantages given to practitioners and clients in terms of pace, continuity, teamwork, and outcomes.
If the firm's market and case operations lack continuity and expertise, it's probably difficult to uphold clients' standards. Fortunately, legal case management software gives your company instant insight into the data tools, and resources it takes to be diligent, helping you to meet and surpass your clients' aspirations.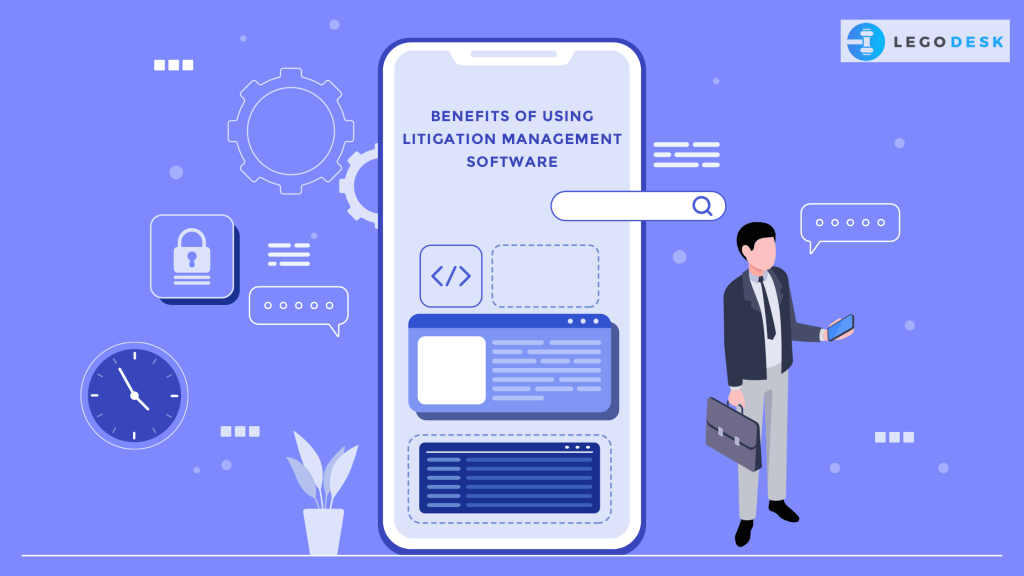 Must-haves in Legal Case Management Applications
The following are some of the most important features to consider when selecting a technology solution for your business. The following characteristics should remain in a software platform:
Customizable checklists
Quick access to legal research via articles and case law
Capabilities for secure contact and file sharing
Network for time monitoring and customer billing
Scheduling and calendar integration
Email control and tracking
A cloud-based platform that is safe
Tracking and control of matters and records
Templates for forms and documents that are still up to date
State-by-state and jurisdiction-by-jurisdiction legal procedure field reference guides
While choosing legal case management software, please note that laws, as well as the rules and procedures that regulate them, keep changing, and data can easily become irrelevant and useless. As a result, it's important that improvements are implemented on a regular basis to make sure you have the tools and abilities you need to represent the authentic and trustworthy resource that clients can depend on.
Read Also – Legal Management Solutions
Key benefits of legal management software-
Still undecided on whether or not to purchase litigation management software? Enable us to explain how litigation management tools will help you in a few minutes:
1. Centralization of data
Every day, the legal staff and experts must deal with mountains of data pertaining to a variety of cases. Litigation management solution helps you to keep a record of all of your data in one place. Every piece of information relevant to a particular case or trial, including hearing dates, opposition' and lawyers' contact information, court numbers, and so on, is collected and preserved in a common docket. This makes for greater teamwork and more informed decision-making.
2. Easier access and retrieval of data
Every day, lawyers must deal with tonnes of data and they must do so through a wide spectrum of cases and hearings. Consider how frustrating and time-consuming it would be to view or retrieve precise data in real-time if performed manually. Using litigation management software, however, viewing and extracting documents is much easier and simpler due to a centralized and coordinated user base for each case.
3. Better communication
Litigation management software can assist in the integration of legal and non-legal agencies. Business teams will give you new notices from all over the world in real-time or email you for any order.
You may also exchange essential information, records, notes, reports, and other documents with other legal users to ensure reduced dependence and optimum time productivity.
4. Date management
When done manually, keeping track of all the deadlines associated with the various lawsuits and litigations that an attorney deals with on a regular basis is incredibly bland. Hence, good litigation management software can help you keep track of all the deadlines for lawsuits and proceedings. It sets notifications in advance so you don't miss them.
5. Standardized processes
The use of litigation management tools in the workplace helps to standardize procedures and make the lives of lawyers easier. Therefore, getting all of the details preloaded into the software helps everyone to be on the same page, function more systematically, and keep on top of target dates as they are added to the software's virtual calendar.
6. Better time management
Collecting data, checking up on deadlines, and synchronizing work around the team used to take up a large portion of the lawyers' time (s). However, with litigation management tools, the whole system can now become streamlined, saving a large amount of time. Legal practitioners are already able to take on more projects thanks to time management tools.
7. Working mobile
Most Litigation Management Software is accessible digitally. It implies you can access all of your litigation and case files from wherever you have an internet connection and a laptop. You can take your job with you everywhere you go. You'll never miss another deadline or vital piece of information because it's always at your fingertips!
However, the advantages listed above are only a few examples of how you can use the power of sophisticated litigation management tools to propel your legal firm to an unprecedented level. It is worthwhile to explore the true possibilities.
Read Also – Why Law Case Management Software is Important to Lawyers?
Today, particularly at a time when the entire world is grappling with a major crisis and is compelled to flee indoors and make one's home one's workstation, However, with the increased acceptance of technologies workforces were able to rapidly adjust to the new challenge.