Is Online Lottery Legal in India? Let us Find out
Is Online Lottery Legal in India? Let us Find out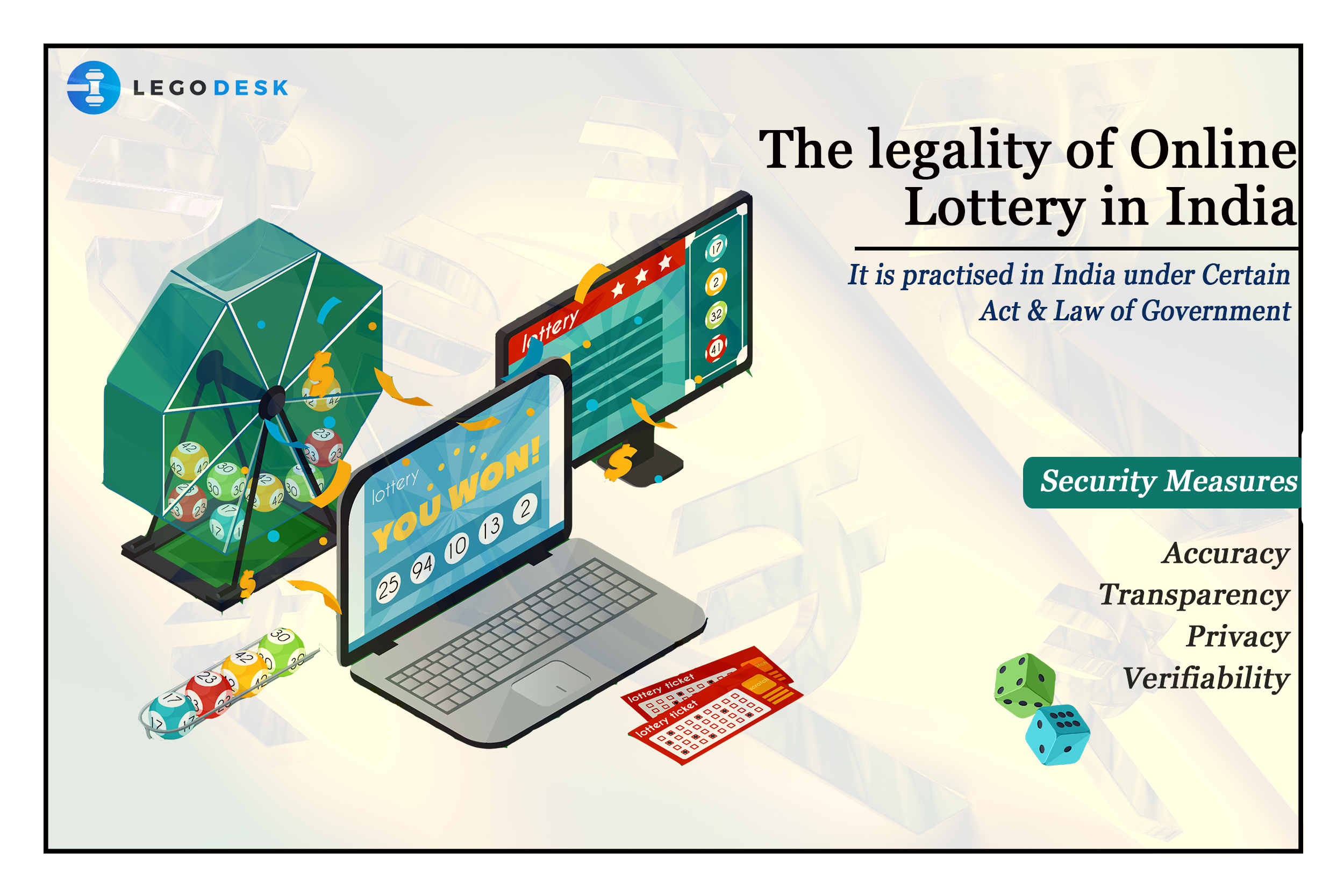 A lottery is a form of gambling in which people are involved in the drawing of numbers at random for a prize. Governments may act as a regulatory body in individual states, while in other states, there might be illegal lottery activities. From time immemorial, gambling as a form of recreation has been practiced by humankind. It can be traced back to the ancient texts of Mahabharata. Instant lottery, lotto, the number game, toto are few among the conventional types of lottery.  In an online lottery system, tickets are purchased using a lottery terminal, which is recorded on the server and is later printed out for the bettors.
Read Also – Provisions that bypass the Hindu Succession Act 2005
Are Online Lotteries Legal In India?
Turbulences in India during the 1960s led to a ban on private lotteries in 1967. In India, the lottery is banned in these 13 states- Maharashtra, Sikkim, Nagaland, Meghalaya, Mizoram, Manipur, Punjab, Goa, Assam, Arunachal Pradesh, and Kerala.
Read Also – Importance of online payment for law firms
The central legislature has the power to enact laws with respect to lotteries as per the power conferred under India's Constitution. Lotteries have been expressly excluded from the ambit of the Gaming Legislations. It is now governed by the Central law Lotteries (Regulation) Act, 1998 under which the Lottery (Regulation) Rules 2010 ("Central Lottery Laws") and state-specific rules have been framed ("Lottery Laws"). The Central Lottery Laws allow the state governments to formulate, organize, conduct, or promote a lottery, subject to the provisos specified in the Central Lotteries Laws. The state governments are conferred with the power to appoint an individual or a corporate as a "distributor or selling agent" through an agreement to market and sell lotteries on behalf of the organizing State. 
The Supreme Court in 2015 while hearing, All Kerala Online Lottery Dealers Association Vs. The state of Kerala & Ors has upheld the ban on online lotteries. The court reasoned that a lottery is a form of gambling that was condemned as a vice by the Rigveda, Smritis, and Arthashastra. This case was an appeal from a Division Bench of the Kerala High Court that upheld the Kerala Government's decision to declare the state an online lottery-free zone. The Kerala Government in 2005 banned all computerized and online lotteries run by private and other state governments in the State while allowing paper lotteries to continue in the State. This was opposed by online lottery dealers, who were mainly operating from Sikkim, contending that the distinction drawn by the Kerala Government between the paper lottery and online lottery is discriminatory, and it is a violation of Article 14 of the Constitution of India.
Read Also – SC: Stronger Evidence is Required to Invoke Section 319 of CrPC
The Supreme Court held that it was constitutionally valid to discriminate between online and paper lotteries as two distinct classes of lotteries as per Lotteries (Regulation) Act, and consequentially, a state government may ban online lotteries even though it may be conducting paper lottery schemes. The Supreme Court observed that as long as a state does not itself conduct a particular class of lotteries, it may ban within its territory that class of lotteries conducted by other states.
Another important aspect is Section 30 of the Indian Contract Act, 1872 says, among other things, "no suit shall be brought for recovering anything alleged to be won on any wager, or entrusted to any person to abide the result of any game or other uncertain event on which may wager is made". Therefore, even if it is legal to buy a lottery ticket, the winner has no right to enforce the claim on the agency. Justice Dharmadhikari in Subhash Kumar Manwani v. State of Madhya Pradesh  reasoned that  "To treat an agreement by way of wager as void is that the law discourages people from entering into games of chance and making earning by trying their luck instead of spending their time, energy and labor for more fruitful and useful work for themselves, their family and the society."
Read Also – Top 7 Current Legal Issues In India in 2020 – 2021
It is now clear that Online Lottery is legal in India and falls under the purview of both Central and State Laws. It can be made safe and secure with robust properties, including accuracy, transparency, privacy, and verifiability. A system can be said to be accurate if it is impossible for the sold lottery numbers to be modified or tampered with. It has to be transparent in the sense that it should not permit any third parties to obtain data from the system. The system has to be private, i.e., without the consent of the buyer, his identity shall be revealed by neither the authorities nor any third parties. A system has to be verifiable, i.e. the buyer must be able to claim the winning number even if the system's complete data is destroyed. If an online lottery system is designed by accommodating these features, it can be secure.
Read Also – Validity of Stamp Papers