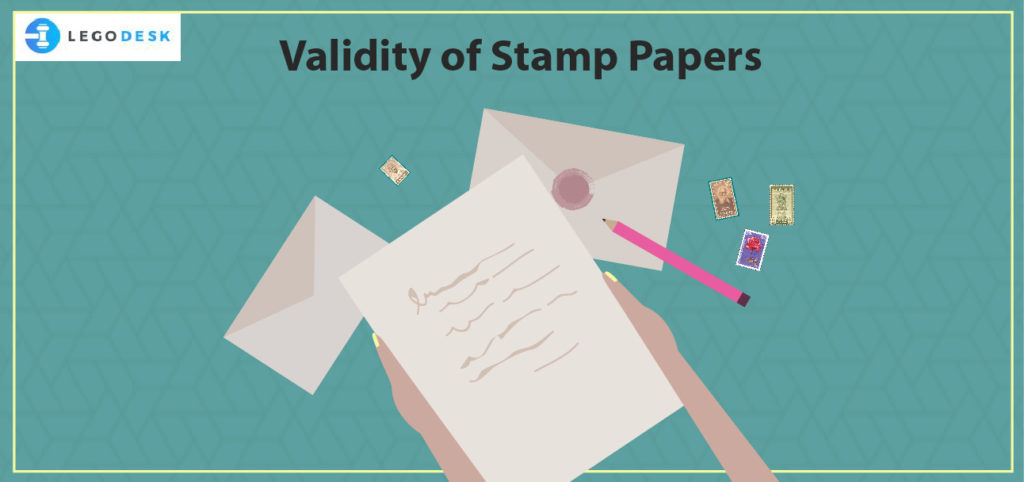 'Validity' word talks about the fact of having legal force, or anything which is legally allowable. So, when we think about the validity of stamp papers, it reflects the expiry date of those papers. So, let's take a look into this matter deeply with the help of this article.
What is Stamp Paper?
Stamp paper is a sheet of paper with a printed revenue stamp of a fixed value like Rs. 10, Rs.20, Rs. 2000 etc. This is a source of revenue for the government/authority. In most of the States/Countries, valuable documents are only valid if done on a prescribed value of stamp paper.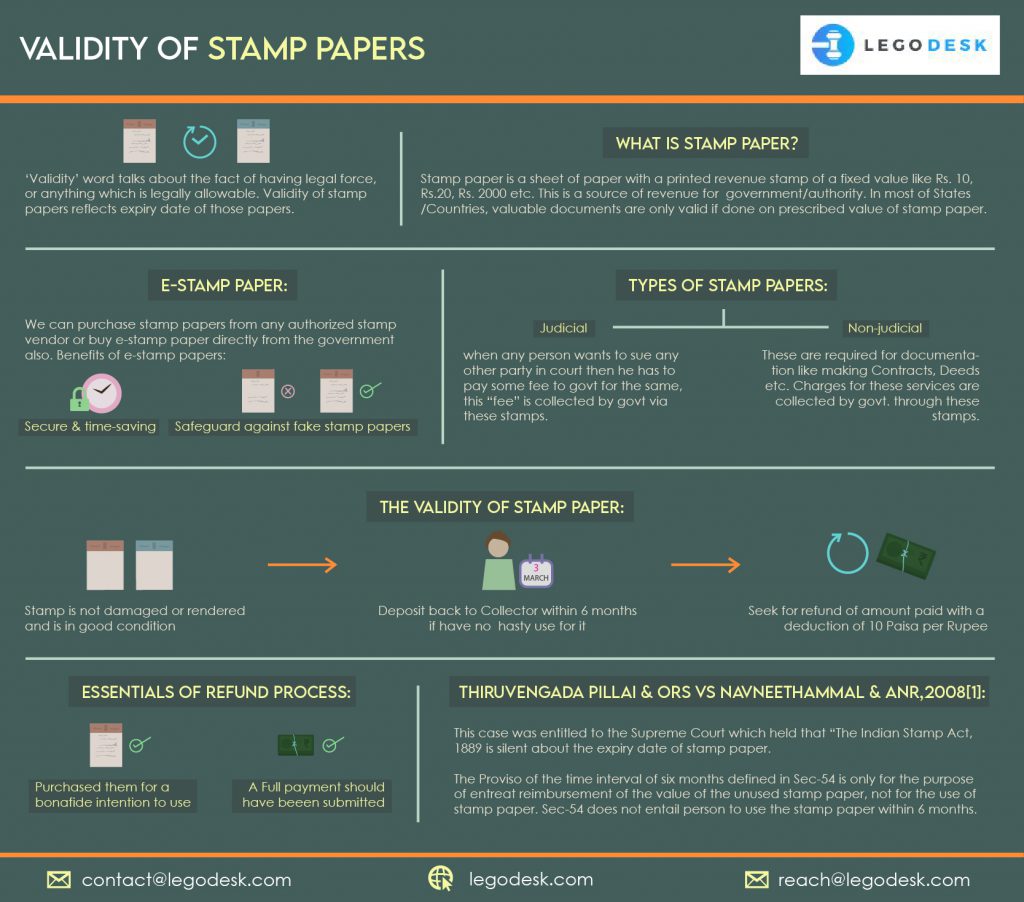 These values are provided by the govt. of the respective states from where the paper is purchased. These values may vary from state to state.
e-stamp paper: In today's world, we can purchase stamp papers from any authorized stamp vendor or buy e-stamp paper directly from the government also. There are many benefits of e-stamp papers, which are: –
Types of Stamp Papers
Stamp papers are categorized into judicial stamp papers and Non-judicial stamp papers.
These are basically used for legal process or court work. In other words when any person wants to sue any other party in court then he has to pay some fee to govt for the same, this "fee" is collected by govt via these stamps.
These are required for documentation like making Contracts, Deeds, Property Sale-Purchase transactions, etc. So Service Charges and other charges for these services are collected by govt through these stamps.
Try Your All in one legal practice management software – Sign Up Now!
Why Stamp papers are more valuable than Normal Papers
When we go through the Sections of the Indian Contract Act, none of the sections provides that an agreement for the contract must be executed on a stamp paper. Thus, no agreement is needed to be executed on stamp paper.
But, if we follow the laws which are defined under the Indian Stamp Act, this makes it compulsory for certain sets of instruments (including agreements) that are not duly stamped. Section 35 also clarifies that instruments which are not duly stamped are inadmissible in evidence, or in any legal proof. It says:
S-35:- Instruments not duly stamped inadmissible in evidence, etc.—No instrument chargeable with duty shall be admitted in evidence for any purpose by any person having by law or consent of parties authority to receive evidence, or shall be acted upon, registered or authenticated by any such person or by any public officer, unless such instrument is duly stamped
Therefore, it clearly reflects from the above said words that unstamped agreement is not taken as an agreement in the eyes of law.
Read Also – Promissory Note Meaning in India
The validity of Stamp Paper
Many times, we purchase a stamp paper but because of some reason, were not able to use them. It is quite feasible that if we need a stamp paper of a similar amount or more than that amount. If it happens, then we can use the same Stamp Paper which we have purchased earlier without wasting more money on a new one. Now, the concept of validity rise, which asks some questions like:
1) How much time a stamp paper valid?
2) Can we deposit it back to the Govt. or not?
Let's take a look at the below-mentioned points to answer these.
As per Section 54 of the Indian Stamp Act,
S-54:- Allowance for stamps not required for use.—When any person is possessed of a stamp or stamp which have not been spoiled or rendered unfit or useless for the purpose intended, but for which he has no immediate use, the Collector shall repay to such person the value of such stamp or stamps in money, deducting 93 [ten paise] for each rupee or portion of a rupee, upon such person delivering up the same to be canceled, and proving to the Collector's satisfaction
Read Also – Memorandum of Deposit of Title Deeds
Therefore, if any stamp is not damaged, rendered or the purchaser doesn't have any hasty use for it, the purchaser is permitted to place/deposit that back to the Collector within 6 months and seek for refund of amount paid in regards to stamps with a deduction of 10 Paisa per Rupee(amount may vary state to state).
Essentials of Refund Process
1)A person purchased them for a bonafide intention to use.
2) Full payment should be submitted
Note:- If any stamp vendor deposits it back to the collector, then he may pay the full amount to him, without any deduction. This is provided in Sec- 63 of the Rajasthan Stamp Act, 1998.
These are very important provisions because sometimes people have been purchased stamps of the heavy amount but due to some reasons, they become needless. In such a case, a purchaser can easily capitulate these stamp papers back and get a refund from the collector of the concerned state.
Thiruvengada Pillai & Ors vs Navneethammal & Anr,2008[1]
This case was entitled to the Supreme Court which held that "The Indian Stamp Act, 1889 is silent about the expiry date of stamp paper.
The Proviso of the time interval of six months defined in Sec-54 is only for the purpose of entreat reimbursement of the value of the unused stamp paper, not for the use of stamp paper.
Sec-54 does not entail the person to use the stamp paper within 6 months.
Therefore, there is no cure for a stamp paper bought more than 6 months before the suggested date of implementation, being used for a document. However, there is no time limit for the effectiveness of stamps.
Conclusion
From the above-said words, it's pretty much clear that the use of bygone stamp paper is authentic even after six months of buying it. But, as per my thinking and knowledge it is better to deposit it back to the collector within six months and get a refund from him. Also, the purchaser should use them as prematurely as possible. It is very painful to use aged stamp papers for backdated agreements or new agreements also. As a report published by the business standard newspaper which contains that, the Indian ministry of finance is designing to alter the Indian Stamp Act (around 100 yrs old act) in which validity of only 1 yr shall be binding on stamp papers. This step should be taken to prevent people from misuse of stamp papers.
E-payment of stamp duty was also recommended in the current bill.
So, if you are thinking to keep stamp paper with you for a long time, it is a poor idea. Drop it immediately and use these stamp papers or deposit back to the collector of your concerned place.
Ref- Indian Contract Act, 1872