How do Lawyers use Technology?
In this digitally modern period, it's been a requirement to adopt technology to keep up with the latest trends and to run business, and the legal sector is not apart from this. In fact, in today's world lawyers and technology go hand in hand. The most exceptional technology is changing every business and perspective of our daily lives. The legal field is no different. In fact, the pace of selection of modern technology in the legal sector is swiftly increasing.
Lawyers and attorneys have understood that advanced technological solutions give them a competitive edge, but more importantly, it enables them to automatically improve all of their methods. All lawyers that automate their tasks have greater possibilities of winning in their line of work.
Read Also – How Technology Can Help Lawyers Win Cases
The digitization of the legal sector has notably set a technological turnover in motion that is transforming the entire legal industry as we know it. And there is a sound reason for it.
Apart from making the whole workflow so much more manageable, modern technology styles help modern lawyers enhance the nature and approachability of their services while allowing them to decrease the costs of their processes significantly. We're observing the continuous change in the legal industry and its turn toward the digital world.
Read Also – 6 Technologies To Improve Your Law Practice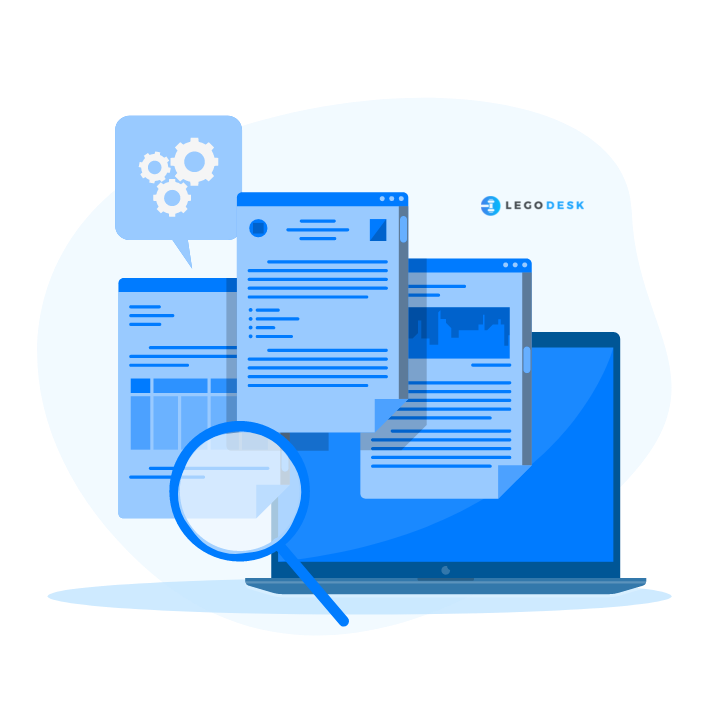 What is Legal Technology
Legal technology means technologies, software, and applications that essentially transform the way we utilize legal aids in our daily lives. In more general terms, it describes the collection of technologies that –
With the term precisely explained, let's take a sharper look at the set of benefits of technology for law firms.
1. Automated Operations
Commonly, all the in-house legal duties are executed manually. While attorneys focus profoundly on communicating with non-lawyers and other industry professionals, they also have to spend some time completing the correlated tasks. Of which, 63% are found to be accurate and redundant.
Now, legal management software like Legodesk, in this case, manages the tasks and operates automatically. This improves the pace of work and gives lawyers sufficient time to focus on other prolific tasks.
Read Also – How Legal Practice Management Software Help Law Firms
2. Comfort of Research
Though lawyers have become habitual to the Internet and other such sources for their research method, they are still stuck to print goods. They take a printout of every document, including the updated laws and ordinances, and refer to them while operating on every case. This totals the time needed for research.
Legal research software helps attorneys stay updated about every slight shift in the laws even when they are not glued to their desks. Besides, this software offers a vast range of features and functionalities like the 'search' option that might not be possible with printouts.
Read Also – The qualities that a modern lawyer should have
3. Resource Management
In earlier times, when the technology wasn't this advanced, new lawyers were hired to perform unusual jobs like collecting, storing, handling, and processing titles, or informing attorneys about their everyday schedule. This not only makes them disconnected from the job but also makes senior firm partners question how to use their talent in a more beneficial way. Also, in explaining junior lawyers' daily tasks, it use to take a lot of time from senior attorneys which they could have used in some more important work. But modern lawyers don't have these problems now, as legal technology systems are here to help them.
The legal title management and calendaring apps complete all the tasks related to titles as well as offer them sharp insights into all tasks they have to perform on that certain day. This gives senior lawyers a chance to utilize the resources (here, junior lawyers) in a more useful and effective way. Consequently, resulting in better results.
Read Also – How to Generate Billable Hours in Small Law Firms?
4. Low Risk of Errors
Another effect of technology in the legal sector is that it decreases the risk of faults that might be possible because of neglecting or misunderstanding of any fact and figure, eventually leading to a severe change in the judgment.
Here, modern technology facilitates access to all the details. Also, it combines the convenience to use the raw capability of analytics in the process, making it more comfortable for legal professionals to take a look at any fact/evidence from different aspects and use it in a beneficial and effective way.
Read Also – What are the kinds of legal services that attorneys provide?
5. Improved Client Experience
Those days are gone when offering the most exquisite legal services were all needed to gain publicity in the industry. Today, it has become evenly necessary to keep your clients satisfied and pleased.
In this case, AI can improve your client's experience by offering customized services. It can collect loads of client data in real-time and help you to understand your clients better. It can also send customized emails and other messages to keep them interested all the time.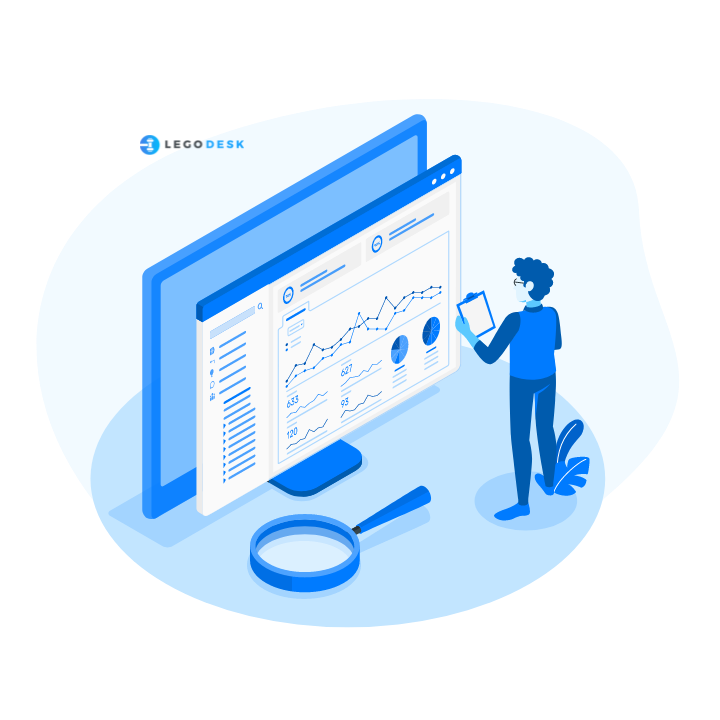 What Platform to Choose for your Law Firm
As we can see you have come this far to know this answer, so we won't make you wait anymore. Every day a new software or application gets to the market for various needs but all you need is Legodesk. This integrated legal case management system offers every feature that lawyers need to run a law firm smoothly. 
Whether you want to send automatic emails or bills to clients, track case progress, schedule day-to-day tasks for your team, Legodesk does it all. You name it and Legodesk has it.
Calculate and produce invoices for your clients, prepare case documents, conduct online research for any case. Save unlimited documents with automatic backups, and much more is now much easier with Legodesk.
The best part is lawyers get a 14-day free trial and you can cancel your subscription anytime you want. Thousands of lawyers throughout the world trust Legodesk, a new emerging legal management program.