6 Benefits of using Technology in the Legal Industry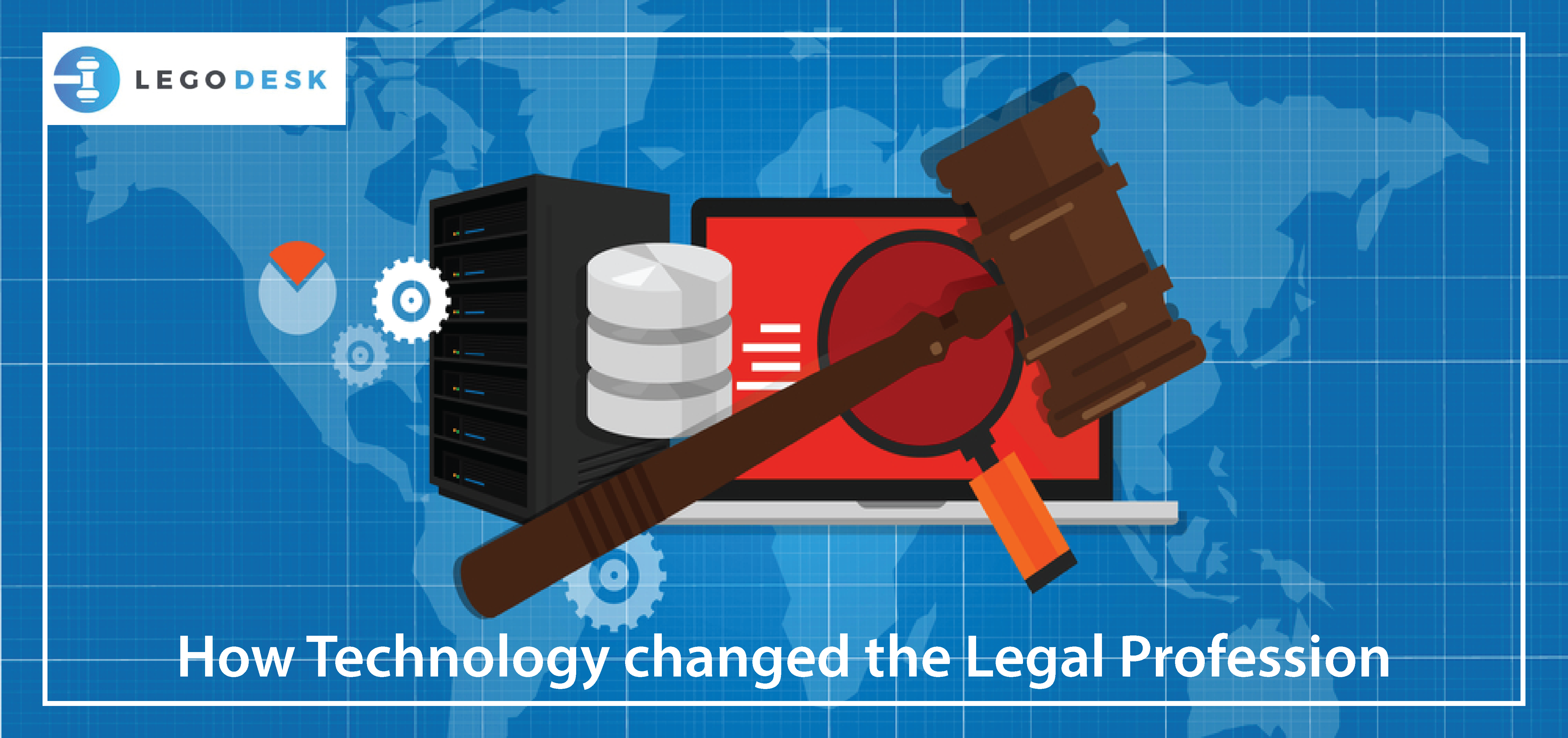 Technology has touched our lives in every sector and the Legal Industry has also embraced its significance. Technology has advanced so much with time that it has changed everything because of which life has become easier. So many changes have led to advancement in every possible field. The legal profession as well has been positively affected by such technological advancement. As people's demands and lifestyles change, there is a demand for better technology to meet their needs. Technology in the legal profession as well as in other fields simply offers completely new approaches to solving old problems.
Read Also – What is the Importance Of Legal Technology in Legal Profession?
Changes in the Legal Profession due to Technology
Changes in technology have revolutionized today's legal landscape because of which the role of a legal professional has transformed. Technology has replaced every traditional approach, which was used with modern methods. Major changes brought about by technology in the legal profession are-
Electronic Case Management– The most important change brought in the legal profession is the creation of a database of cases by lawyers to track, edit, and search easily whenever required. A lot of data needs to be processed by lawyers daily, so an electronic database is much better and efficient rather than looking for required information in all papers individually. A lawyer needs to keep track of multiple cases that are pending with him, that search for cases has become trouble-free as now it can be done simply by typing in a few keywords. Electronic storage is useful as the use of technology in the legal industry has enabled lawyers to remotely access their data from anywhere and therefore can be easily made available to all the people working together on a particular case. This also improved in better collaboration among the team of lawyers.
Online filing of Documents– On 20th May 2020, The Honorable Supreme Court of India turned towards technology to allow AORs for the e-filing of their cases. Refer to this E-filing Manual here. Technology has helped in filing legal documents online. This has reduced trips to the court and unnecessary waiting to file the document as it can now be done online and the applications can be tracked as well for the current status. When a document is filed online, with the court or any other authority, it is reviewed and approved relatively quickly. In case, if there is some error in the document, one can know that instantly and resubmit it after making the necessary changes. The need to wait for a document for days to be returned through the post if it is rejected is not there anymore.
Legal Databases– Electronic legal research has become the most common method of legal research. Legal professionals have now the option to choose from a wide range of legal databases to perform research, verify the law, and track the recent developments and amendments. New organized information providers are accessible now and are constantly entering the market. There are different search options available by which the search can be done very specifically. The legal professional just has to select the right database from among the multiple available options, according to what is required to be searched.
Reduced human error– As most of the documents are now created and stored in electronic form, the effort required to create a document is reduced. Drafting of legal documents is the most important thing for a legal professional and technology has enabled in making the documents free from any error and with proper formatting for better presentation.
More collaboration among Lawyers – Lawyers are now more equipped to work together on important matters with more productive tools like Legodesk, Google docs, Microsoft team, Slack, etc. This has drastically reduced the barrier to sit next to each other in order to draft a petition, prepare arguments, and discuss important aspects of the case. These practices are also promoting a culture of the remote Law firms and made it easy for Lawyers and Law firms to expand their services beyond geographies to serve more clients. This model has made Legal services more accessible and affordable to the clients and in turn, made the Lawyers more competitive.
Better client handling and delivery of services– Client satisfaction is the prime objective, and that can be increased by proper use of technology. With more number of options now, clients prefer to choose the legal professional who's more responsive and present himself in a better way. Professionals can now create their websites through which the client has an idea of what the professional offers. Professionals can communicate well as they can easily refer to the previous conversation if required. Both the client and the professional can have access to all the information, leading to transparency, and therefore, better services.

Read Also – How Legal Practice Management Software Help Law Firms
Conclusion
All types of legal professionals have become proficient to advance with the technology, which is changing at an ever-increasing speed. Technology in the Legal Industry has affected every aspect of the Legal domain, from corporate practice to courtroom proceedings and document management. Technology has made information accessible; therefore, the only thing left now is to make the best use of the available resources and get rid of the traditional approach.