How can Legodesk help clients of lawyers?
Let's be honest, lawyers have enough on their plate. And, they could certainly do away with the additional stress of looking for clients, onboarding them, reviewing documents, and scheduling meetings. However, they are important to maintaining relationships.
And, a good lawyer understands the dependency of maintaining good client relationships towards good business. The way lawyers handle clients defines their future relations, referrals, word-of-mouth marketing, as well as the chances to retain them for the long term.
Read Also – 6 Technologies To Improve Your Law Practice
That's why lawyers are moving towards automation solutions to offer the best for their clients. In this situation, Legodesk can be an effective tool for clients of lawyers.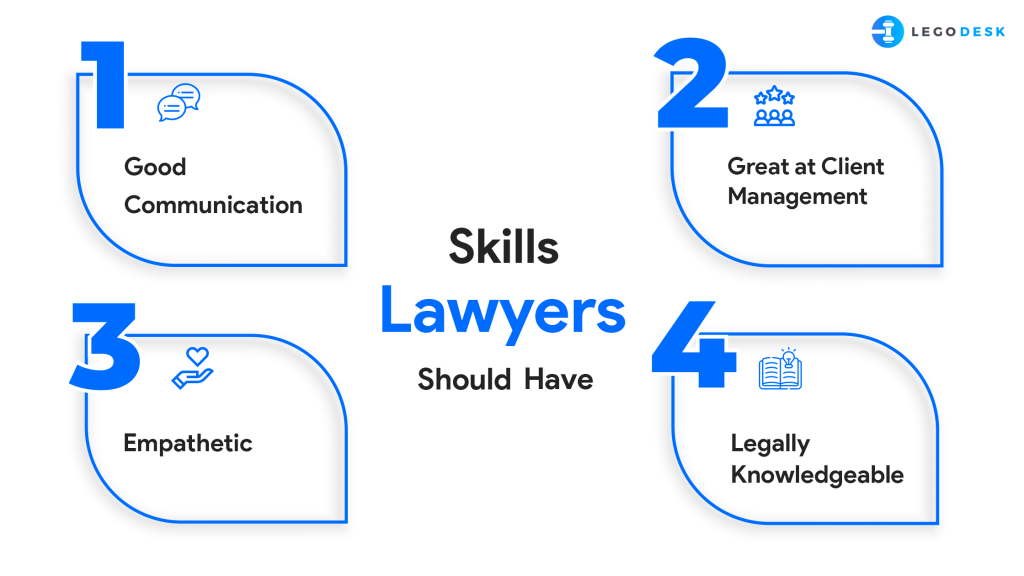 Moreover, as is the case with any industry, increased competition drives a greater need for differentiation; which is why lawyers must have a client management approach in place. It can help them not only grow their practice but also maintain and self-sustain their business. Lawyers must implement procedures that improve client experience and take steps to collect client feedback before it escalates. This might include taking the help of technology and automation tools to be in sync with the clients.
Read Also – Cybersecurity threats to law firms
Transforming mechanisms for the clients-
Client needs have changed in the last five years. As they become more tech-savvy, the legal practice needs to upgrade as well. To bring this change, Legodesk pays more attention to technology and upgrades the way of traditional client management. That's why, when we talk about technology and automation, Legodesk is the ideal partner for any practicing lawyer. But, more on that later.
Read Also – 4 Ways Technology is Transforming the Law
Let's take a step back and discuss what are the areas where lawyers need help with clients:
1. Streamlining client intake:
When clients trust you with their personal or financial matters, they expect you to be diligent about it. A good lawyer sets reasonable expectations and promises obtainable results with clear-cut communication.
Naturally, lawyers need to make an impactful first impression. As a smart legal practice management software, Legodesk, can help you streamline the onboarding process by allowing you to create custom intake forms.
These intake forms are auto-populated if a client fills out their information online. Thereby, eliminating the need for you or your legal assistants to manually enter any information. Moreover, as your colleagues interact with the client and build the case file, the profile gets built; allowing you to absorb necessary information at a glance.
Read Also – Key Benefits of Legal Case Management System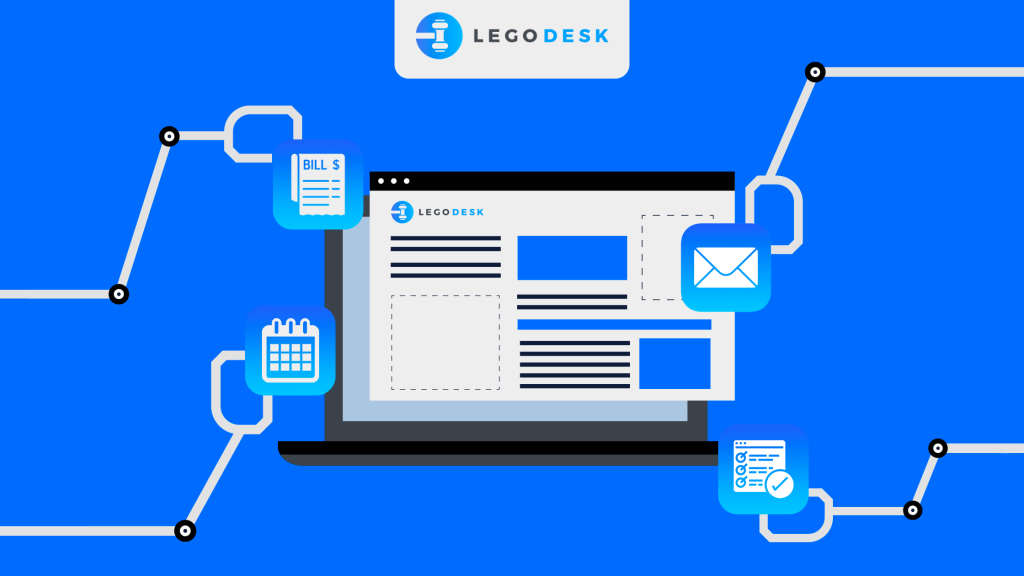 2. Engaging and informing your clients:
Clients want to stay updated even if there is a minute change in their matter. However, it is not always the most convenient to call or email them every time there is something new. In this case, our client management platforms allow you to send out notifications; whenever there is any change to a case.
The convenient part is the notification can be an email or a text message, depending upon the clients' preference. Moreover, Legodesk integrates easily with your email service provider. This way, Legodesk ensures the emails to your clients come from your trusted inbox; and, do not sound like an auto-response.
Moreover, sometimes, even if there is no update, it helps to just follow up. This improves relationships and builds up the trust factor.
It is easy to be overloaded with work for a lawyer. By using calendaring tools, lawyers can keep track of their clients and commitments to ensure nothing gets missed.
Read Also – How to Manage Your Client Data in 2021?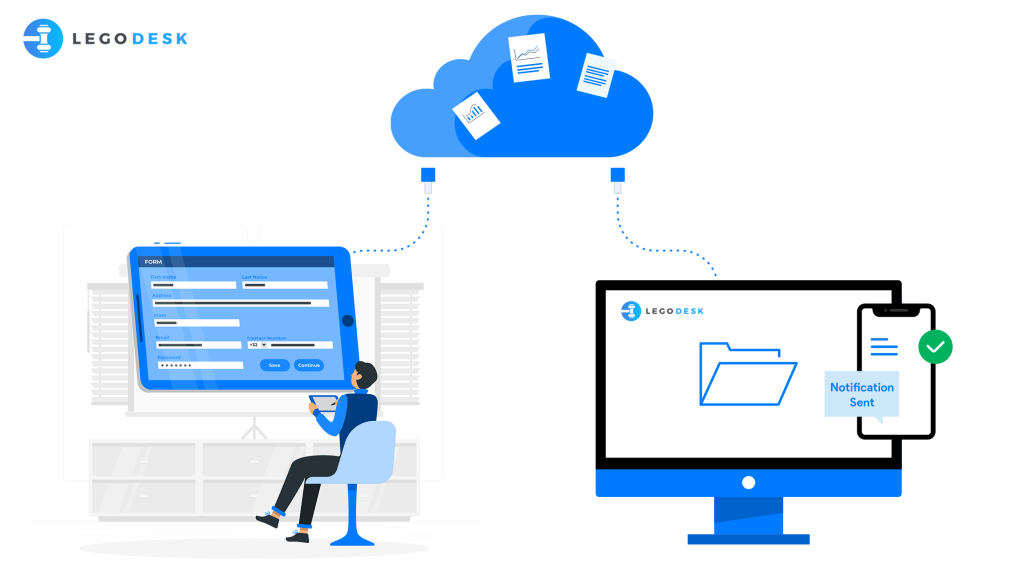 Legodesk for clients of lawyers:
Lawyers are lately feeling the need to simplify certain management aspects utilizing new-age technology.
Legodesk can help lawyers store everything starting from cases, and emails to individual invoices in one place. This way, it becomes easier to keep client information up-to-date by auto-tracking client history. Furthermore, this can be integrated into your workflow.
With an End-to-End encrypted communication channel, Legodesk provides an ultimate secure platform for lawyers and clients to interact. Being especially developed for lawyers, the platform upholds the lawyer-client confidentiality by following governement compliances.
Legodesk allows lawyers to create custom fields and personalize the client intake process.
The legal case management platform makes collaboration easy.

Read Also – Importance of document automation for lawyers
Conclusion:
Legal practice management software such as Legodesk is a revolutionized tool making legal practice easy for lawyers. A considerable number of law firms have already automated to some degree. However, if you are yet to identify the automation tools that can help expand your client base, manage client relationships, and get that competitive edge, we suggest you sign up for a free trial.