Managing Client Data in a Law Firm with Legodesk
Managing client data in a law firm is essential to the success of the business. By keeping accurate records of who the clients are, their contact information, and the work that they have requested, law firms can stay organized and be more efficient. Furthermore, managing client data can help law firms maintain good relationships with their clients. By having a system in place to track communications and deadlines, firms can ensure that they are meeting their clients' needs in a timely and professional manner. In today's competitive legal market, managing client data is an essential part of operating a successful law firm. Consumer data has now become the world's most valuable resource — "the oil of the digital age". Naturally, the data must be managed and safeguarded accordingly. The consequences of failing to do so can be severe. Especially, when you are a legal professional, dealing with a lot of sensitive data; you need to manage client data effectively. After all, it can be a factor that contributes to overall business success.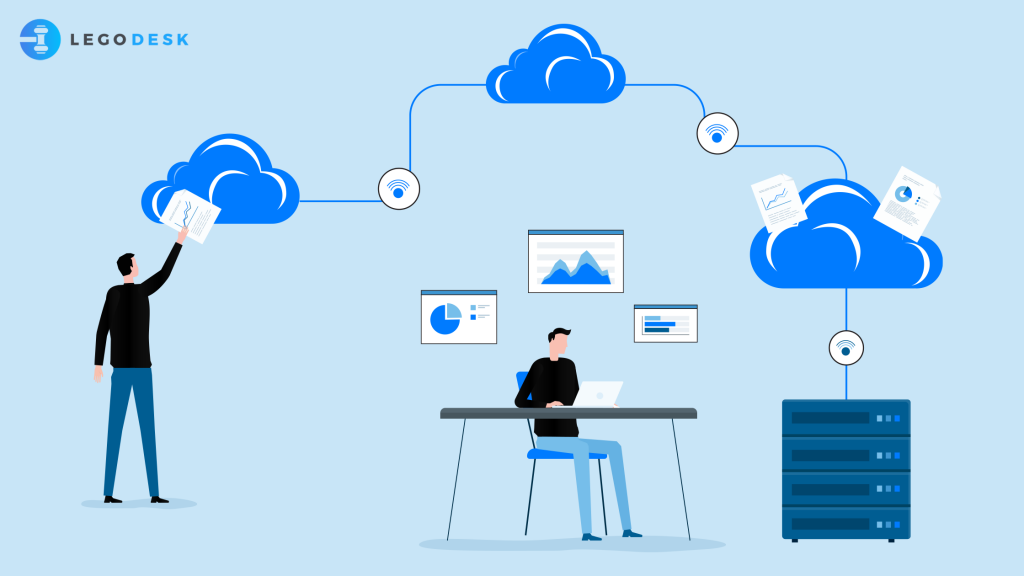 Data protection- a necessity, not an afterthought
A law firm needs to ensure that it collects and manages data properly to avoid data breach issues and the resulting loss of customer trust. In fact, a new study from KPMG finds that nearly all U.S. consumers (97%) report that data privacy is a concern; the majority of whom believe data security is a basic human right in this digital age.
Typically, data protection isn't a top priority for small law firms. These firms do not believe that they need protection. They assume hacks and leaks only happen to big law firms, despite alarming statistics. Moreover, often, the long list of other business priorities leads to IT infrastructure and security investments being neglected.
However, as a business based on the founding concept of attorney-client privilege; it is necessary for a law firm to protect sensitive data. Sensitive data includes patent information, insider information, and other financial data. Moreover, law firms need to set up processes and internal workflows that manage client data effectively.
Times are changing. Law firms are moving from paper-based transactions to digital methods. They have started sharing files through emails, cloud servers, or other channels. In this case, it is not only important to introduce automation to streamline end-to-end transactions. It is also pivotal to have the right gatekeepers- people and processes- in place to ensure sensitive information remains protected.
Read Also – Why Law Firms Should Care About Data Security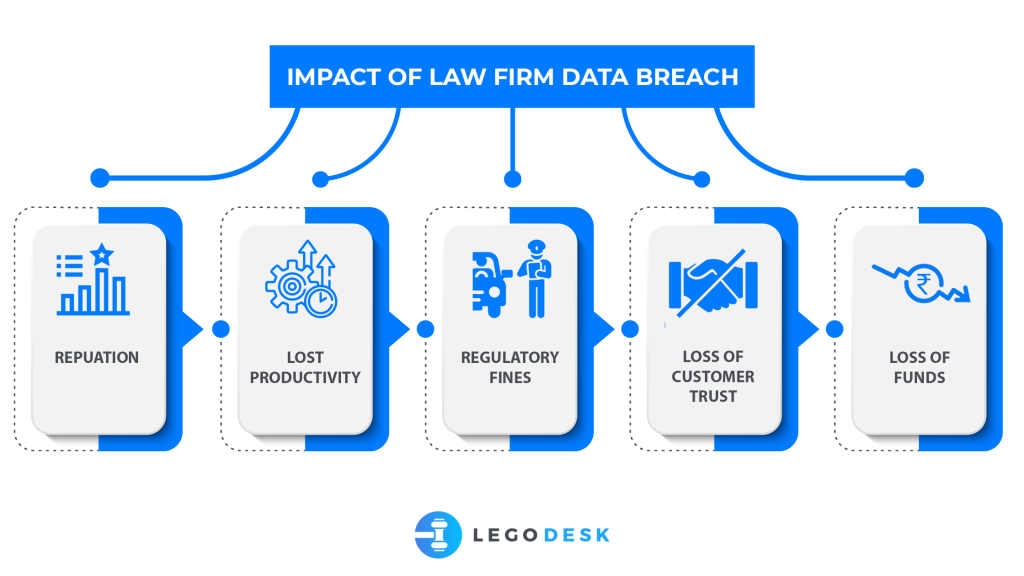 Compliances for data security:
Interestingly, it is not only clients who want to protect their data; with the rise of cybercrimes and threats, governments and statutory bodies have mandated various guidelines to ensure all businesses do their part to avoid the worst.
The most prominent of these compliances and guidelines seem to be the GDPR. The General Data Protection Regulation (GDPR) harmonizes the data privacy laws. If you are a law firm with a focus on Europe or a business that processes personal data or monitors individuals in the EU, it is illegal to not comply with the GDPR.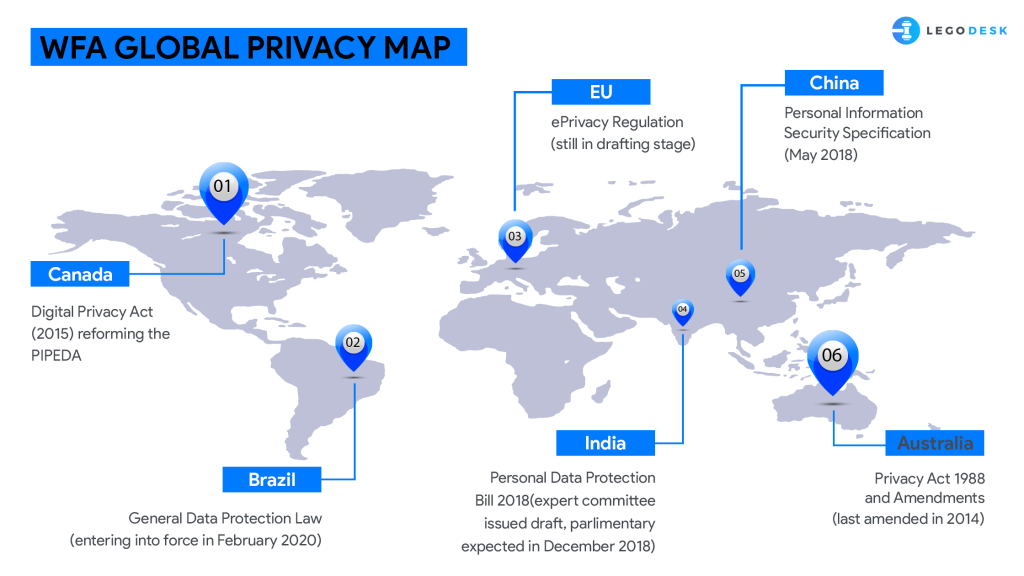 What can law firms do to effectively manage client data:
With more and more legal work done remotely, law firms have realized the need to adopt a cloud-based CRM solution. Lego desk is slowly becoming the preferred tool for lawyers to manage their administration and clients more effectively.
Naturally, to make the platform world-ready and implement our understanding of the importance of data protection; Legodesk offers built-in compliance management reducing risk:
With a secure instant messenger, we enable lawyers to track key conversations attached to each customer with additional bank-level security and encryption implemented in our servers.
Moreover, with the off chance of data still being prone to attacks, we offer automated backups. It ensures that law firms have everything in case of a major breach that requires a hard reset. 
Role-based management allows Legodesk to track which database records were altered by which user Furthermore, it tracks the field values before and after an update, and the exact time when the record was changed. This allows administrators to understand what was done and when. In addition, this feature ensures that no authorized person or group can access sensitive information; and, you can lock down access to prevent any kind of export or alteration to any particular files.
Your law firm's data and your clients' data need to be protected. It is essential to your role as a lawyer both ethically and professionally. New challenges are surfacing every day, putting law firms at risk. However, there is good news: firms can reduce risk and ensure their data is protected thanks to technology. And, our cloud-based software is an excellent way to secure your data.