Legal Workflow Automation for Law Firms
Automating your law firm's workflow can have a number of benefits. It can improve communication between lawyers and clients, reduce the time spent on administrative tasks, and allow you to focus on more important matters. In addition, automating your workflow can help you to better keep track of deadlines, manage files, and coordinate negotiations. There are a number of different types of workflow automation software available, so it is important to choose one that best meets the needs of your law firm. Taking the time to automate your workflow can save you a significant amount of time and money in the long run. Most legal firms begin small and expand over time to include a large number of attorneys and administrative staff. Whether a law firm is small or large, a centralized platform is essential for effective communication both within the firm and between the firm and its clients.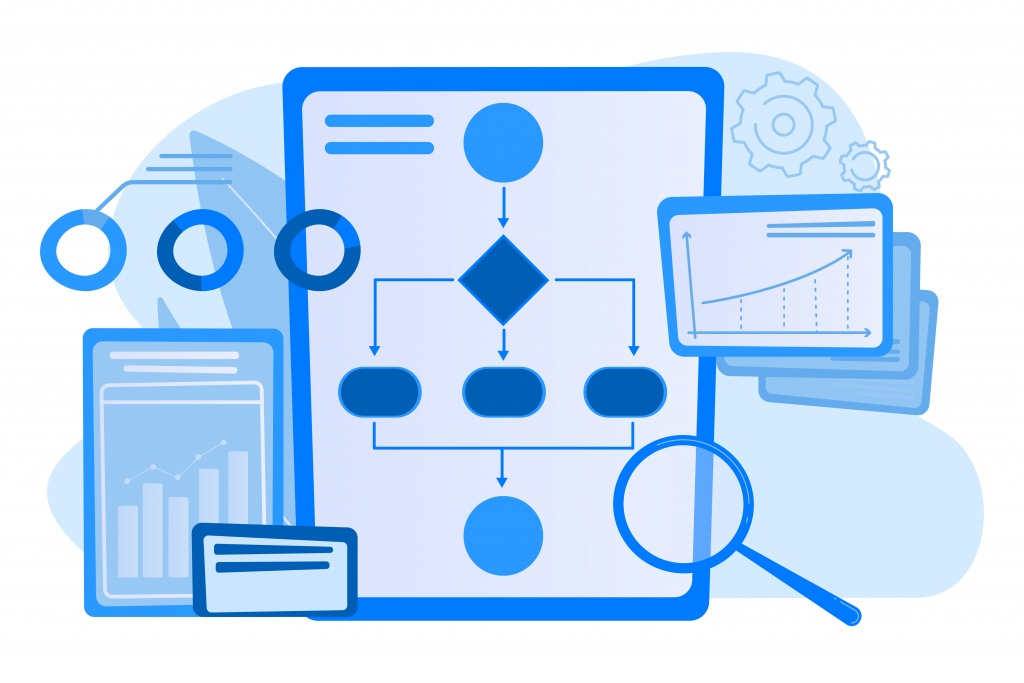 A reliable approval and review mechanism becomes important in a typical case when the paralegal is always overloaded with work and the least error could cost the organization a fortune. Lawyers, associates, and paralegals can stay focused on their job with workflow automation software for law firms, which sends out automatic notifications for approvals and timely reminders to get work done.
Of course, corporate legal departments are constantly under pressure to save expenses while enhancing efficiency. This is where workflow automation comes in; it helps firms to streamline, automate, manage, and measure a wide range of legal procedures. When looking for the ideal workflow automation solution, keep these three primary potential benefits in mind.
Benefits of Legal Workflow Automation
1. ROI and ownership cost
Let's face it: no matter which workflow automation option you consider, the bottom line is the return on investment and the cost to your company. With the new challenges that 2020 has brought, this is more vital than ever.
A good workflow automation system gives you instant access to all of the tools you'll need for drag-and-drop workflow automation and process transformation. Why wait to see what kind of return you'll get on your investment? A good solution shows quick ROI and expands easily when new processes are added, all while providing you with useful insights into how your business processes are doing so you can continue to improve them.
2. Easy to use and adopt
Any efficient workflow automation solution should be designed for ease of use and deployment, with self-service capabilities that allow you to design and publish workflows for any process without the need for coding, IT, or developer participation. It not only makes your life easier, but it also lowers your costs by reducing the margin of human error. It's a win-win situation!
You should be able to create bespoke integrations and/or integrate your solution with major software applications, such as eSign integrations, quickly and simply. For your procedures across numerous functions and divisions, one SaaS solution should suffice. It should be adaptable and scalable, with the capacity to respond swiftly to changing requirements using an agile methodology.
Read Also – Importance of document automation for lawyers
3. Enhanced Compliance
It's critical to have the capacity to view reports in a variety of forms when it comes to reporting and analytics since this enables visibility and transparency across your entire organization. As a result, there is more accountability and improved compliance.
With a single source of truth and audit trails, you should be able to track and monitor every transaction across all workflows. Now that we're dealing with remote workforces, this is more important than ever. Your system should ideally provide controlled access to centralized documents, workflow statuses, and analytics, as well as real-time communication. An excellent solution is created in collaboration with top security experts and compliance managers to fulfill the most stringent security standards, protecting your firm from changing rules and regulations as well as the risks that come with having a widely spread workforce.
Read Also – How to use Legodesk to automate contract management?
Which is the Best Legal Workflow Automation Software?
If you're new to this, your first step may be to look for workflow automation software on Google, but we've made it easier for you here. You can discover many different types of automation software for your law firm, but we assume you only want the finest, so we recommend Legodesk.
Legodesk is a cloud-based integrated legal management software built specifically for lawyers. You can quickly automate a large chunk of your labor with Legodesk and current technology. This comprehensive workflow automation software allows your law firm to provide better service to clients and generate new business.
Its automated document generation tool takes client information, prepares case-related papers, and invites clients to fill out information forms automatically. You can also use Legodesk to send automated emails to your clients about case progress and other information. Simply set the email templates for specific trigger clicks, and the emails will be sent automatically.
Read Also – 7 Best Automation Features for Lawyers
Furthermore, with Legodesk, you can now compute, manage, and send bills to your clients automatically, as well as alter any invoice to meet your needs. Through Legodesk's automation, it's now much easier to keep track of how much time you are spending on meetings, phone calls, emails, research, and so on. You can easily sync your calendar, assign daily tasks to your employees, calculate billable hours, and receive event reminders.
You can spend less time on time-consuming but dull chores and more time on areas that genuinely require your attention with the help of Legodesk.
Conclusion-
Workflow automation can do all of this while freeing up your legal team and staff counsel from dull, everyday activities and soul-crushing paperwork, allowing them to focus on more vital tasks. Workflow automation has the potential to alter your firm – your financial line, employees, and clients will all benefit from it.