7 Best Automation Features for Lawyers
As a lawyer, your role is to give advice, explain your client's rights, and then represent them in court, ensuring that their cases have the best possible outcome. Doesn't it seem to be simple and clear? However, as you are aware, it may be so much more. A lawyer's day is filled with tight deadlines, considerable research, and a never-ending stream of stressed-out clients desperate to see results on their cases.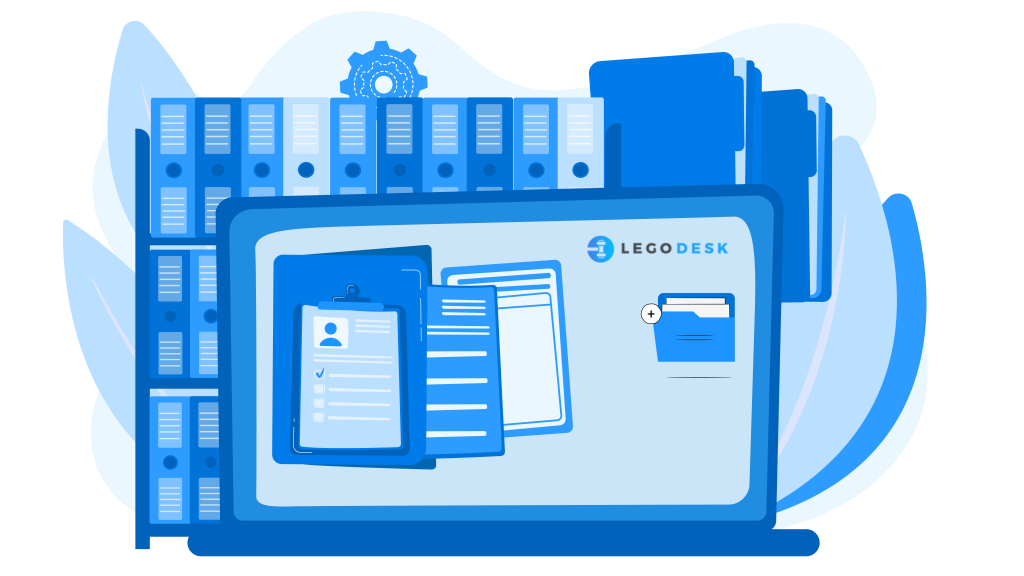 On top of that, you still have to handle all of the administrative tasks associated with running a practice and attracting new clients. Operating a practice is, at its core, the same as running a business, but law school didn't educate you on how to do it! It's all too easy for attorneys to get in over their heads with responsibilities for which they don't have enough hands.
As a result, an increasing number of lawyers are turning to automation to handle all of their administrative tasks. You probably went into law because you were passionate about fiercely representing your clients and obtaining the best possible outcomes for their problems, not because you intended to spend 60 % of your time doing administrative tasks. Automation can help you operate your firm more efficiently, improve your clients' overall experience, and make you a happier lawyer! ​​
Benefits of Automation Features for Lawyers
These are some of the benefits of automating your law firm-
1. Good Ratings
People trust a five-star review as much as a suggestion from a close friend in our review-obsessed environment. The more efficient and personalized an experience you provide for your clients, the higher feedback you get. The more positive evaluations your website receives, the more Google favors it and the more leads it generates. Client satisfaction has been proved to increase as automation speeds up and streamlines your clients' cases, keeping them updated every step of the process without you having to do anything.
2. Reduced Costs
Not every legal business has the financial means to hire a front desk clerk. Reduce your operating costs by downsizing your workforce and relying on automation. Although automation software costs money upfront, the money you'll save in the long run far outweighs the cost of law firm software.
3. Enhanced Efficiency
By automating your legal practice, you can cut down on delays and provide a more current and thorough approach to your customers' cases. Your clients don't just want a comprehensive and systematic investigation of their case; they also want to be kept updated at all times. Automated emails keep your clients in touch with you at every stage of the process, encouraging them that they hired the best lawyer for their case.
4. Saved Time
According to recent reports, lawyers spend more than half of their time on administrative work. When you start depending on automation to handle the time-consuming and tiresome administrative tasks that come with running a practice, you'll wonder why you didn't convert to automation sooner. Time is money for lawyers, therefore the more time you have to devote to the things that matter most in practice, the more money you put in your pocket— it's that simple.
Best Automation Features for Lawyers
After knowing about the benefits of automation features for lawyers, now let's discuss the center of attention of this blog.
1. Greet new joiners
Whether a potential client fills out a legal client intake form or leaves a voicemail requesting further information, automation provides a strong first impression by responding quickly. You can tailor your email reply by including any relevant information about their sort of case, any success stories your company has on cases similar to theirs, and why you're the ideal candidate for the job.
Surprisingly, 42 % of the time, legal firms fail to respond to potential new clients within 72 hours. The longer you delay to respond, the more time you give your potential customers to discover another lawyer who responds faster.
You'll create an elevated client experience that excites and drives referrals if you can make a potential client feel valued from day one with a quick and personalized answer. You're already ahead of the majority of your competition by reacting quickly with a customized answer using automation.
2. Capture Client Information
You never have to stop what you're doing to take someone's name and phone number again since automation takes lead information for you. Not to mention that manually entering contact information is one of the most common sources of mistakes.
Thanks to automation, your team will no longer be scurrying to discover a contact number or risking mixed messages among multiple staff members working on the same issue.
3. Automate Scheduling
By allowing your clients to book their own appointments, automated appointment scheduling takes the hassle out of scheduling consultations. It's as easy as sending them a link to your schedule, where they can select the most convenient time for them based on your availability. This modern and convenient approach to scheduling will thrill your clients and make your life easier too.
4. Track Leads
From the moment a lead contacts your company, legal software keeps track of every step of the customer journey. Software like Legodesk gives you a bird's eye perspective of who has been contacted and when, as well as what else has to be done next.
5. Document Generation
There is no shortage of long paperwork that lawyers have to prepare, from attorney retainer agreements to affidavits. Legal document automation allows you to create long papers in seconds that might normally take hours or days to create.
6. Reports and Analytics
You can automatically receive your most important metrics from your software, keeping you abreast of areas in your practice that need improvement. Also, powerful legal reporting software will continuously evaluate in the background, letting you make smarter business decisions on anything from where your top clients are discovering you to how productive each of your employees is.
7. Automate Marketing
You can continue to generate high-quality leads by automating your marketing without ever having to leave a paying client. Furthermore, the correct software makes it simple to create newsletters by allowing you to choose specific triggers that allow you to send targeted emails to the right leads at the right time.
Conclusion-
Finally, the only way to get the greatest results for your clients is to keep your documents structured, respond quickly, and remain on top of crucial deadlines. You can automate the repetitive tasks with Legodesk, so you can focus on what matters most: obtaining the best results for your clients.