Best Tools and Practices for Legal Teams Working Remotely
With the rise of hybrid and remote work, legal teams are no exception to the shift towards virtual workspaces. However, working from home can come with its own challenges, especially when it comes to maintaining an efficient and streamlined workflow. Whether your legal team is new to virtual work or has been operating remotely for some time, having the right tools and practices in place is crucial for success. From communication platforms to document management systems, several technologies can be helpful in collaboration and productivity. 
In this article, we will explore the best tools and practices for remote legal teams so that you can effectively navigate the virtual landscape and achieve your legal goals. So, what tools are necessary for remote legal teams to succeed? Let's dive in!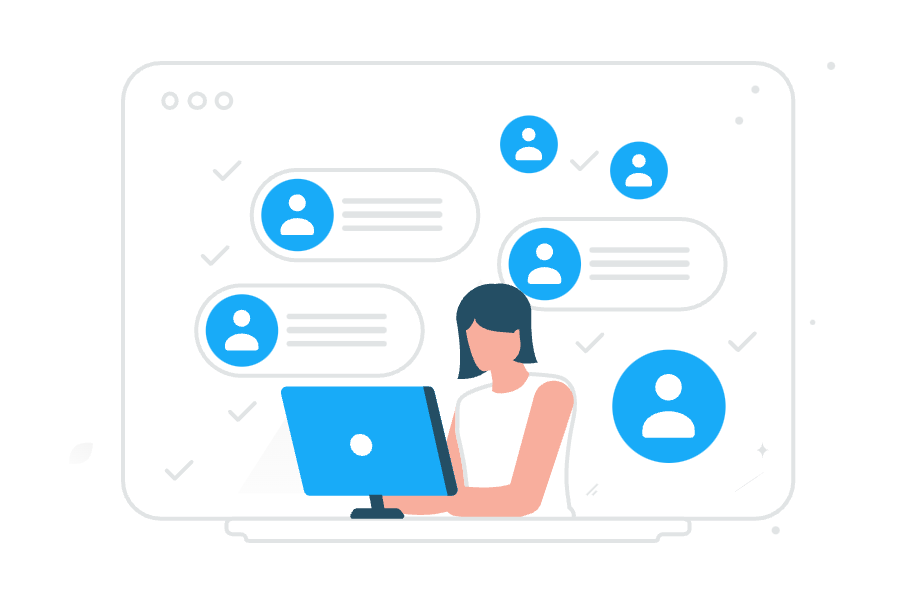 Fulfill Hardware requirements
Remote Legal team members require a device with an up-to-date operating system and sufficient processing capacity to operate modern applications and programs. A good operating system should be able to handle many tasks quickly, and the hardware shouldn't impede productivity.
For example, with Macbooks or Apple products, users might not experience any challenges in productivity. In contrast, users of other operating systems may experience issues if the necessary hardware is not available. For Microsoft users, the minimum hardware requirements for Windows 10 are as follows:
| | |
| --- | --- |
| Type | Size and features |
| Processor | 1 gigahertz (GHz) or faster compatible processor or System on a Chip (SoC) |
| RAM | 1 gigabyte (GB) for 32-bit or 2 GB for 64-bit |
| Hard drive size | 32GB or larger hard disk |
| Graphics card | Compatible with DirectX 9 or later with WDDM 1.0 driver |
| Display | 800×600 |
Strong Internet and VPN Connection
The legal profession is one of the most demanding fields that requires a high level of precision and confidentiality in all aspects of work. A reliable internet connection is a prerequisite for remote work, but law firms should also consider using a VPN for remote workers. VPN software adds an additional layer of security when connecting to remote servers via the internet. When it comes to protecting your online identity and keeping your information secure, you want to use a trusted VPN service.
NordVPN and Surfshark are both great options, offering top-notch security features that are hard to beat. While Surfshark is known for its affordability, NordVPN has an impressive network of servers and protocol options, making it a popular choice among tech enthusiasts.
Utilize Productivity Tools
Legal teams around the world are constantly on the lookout for ways to improve their productivity, and one of the best methods they employ is to utilize productivity tools. These programs and apps help streamline tasks, organize tasks, and optimize workflow to ensure teams can work together more seamlessly.
Legal teams can use Microsoft Office 365 or Google's G Suite for word processing programs (Word and Google Documents), spreadsheets (Excel and Google Sheets), and presentation software (PowerPoint and Google Slides). These tools allow legal teams to complete much of their work remotely.
Use Collaboration and Communication Platforms
Collaboration and Communication platforms have become essential tools to keep everyone connected and working efficiently. Among the most popular platforms are Microsoft Teams and Slack. With these tools, legal teams can keep track of their progress, stay updated on project timelines, share documents, and communicate in real time. Additional tools that can be used include Dropbox, OneDrive, and Trello. 
By embracing these platforms, remote legal teams are better equipped to overcome the unique challenges posed by virtual work, such as limited face-to-face interaction and the need for effective collaboration on shared documents. Overall, these tools are essential for those who want to maintain their productivity and continue to deliver quality legal work no matter where they are located.
Implement Document Management and Knowledge Management tools
Knowledge management (KM) tools allow attorneys to leverage their colleagues' prior documents and research. A searchable document management system (DMS) is an excellent place to begin KM efforts. Document Management tools can monitor document versions and provide comprehensive search capabilities to assist users in locating relevant content within the stored documents. Other useful knowledge management tools include collaboration, knowledge bases, and discussion forums.
Use Legal Applications
Legal technology has revolutionized the way lawyers conduct their day-to-day operations. Lawyers no longer require a law library to conduct research or locate contract templates. Advances in legal technology and artificial intelligence have made automating some of their work possible.
With legal practice management software like Legodesk, legal research and drafting contracts have become much more streamlined. The features of Legodesk, including debt management, contact management, and legal notice management, provide attorneys with all the essential tools they need in one intuitive platform. Additionally, real-time data on defaulters and campaign management allow lawyers to work more efficiently and productively. With a one-view dashboard, lawyers can easily monitor their tasks and prioritize their workload effectively.
Other important applications for specific legal areas include:
Legal Research Applications: While Westlaw and Lexis-Nexis are popular legal research tools, alternatives like Casetext, Fastcase, and Ravel are excellent options. PacerPro is another favorite application for legal research and judicial documents.
Contract Analysis and Management Applications: Users can monitor contract lifecycles and automate procedures using tools like LawGeex, Legal Sifter, Evisort, LinkSquares, Seal, and Kira Systems.
Intellectual Property Applications: For IP lawyers, AltLegal is an intellectual property docketing system that can help with docketing deadlines and managing IP assets.
Efficient Task management
Additionally, legal departments should consider using project management software. Consider the application of project management concepts to legal issues. In fact, many companies and law firms have LPM (legal project management) positions, and software is available to assist with the task. Jira, Asana, and Airtable are our favorites.
Utilizing project management software keeps legal initiatives on track, ensures they are organized, and that no duties are overlooked.
Proper Training for Remote Teams
Technology training is essential regardless of how powerful a legal team's hardware or software is. Up to 64 percent of a software's features are underutilized, and 38 percent of the software licensed by enterprises is underutilized or unused on average.
User training can remedy the underutilization of software features effectively. As previously stated, most legal departments and law firms likely possess the required software to work proficiently in the office or remotely. They need only examine their assets and ensure that their employees know how to utilize them.
Conclusion
The transition to remote work has presented a range of new opportunities and challenges for legal teams. While working from home can be convenient and flexible, it requires the right set of tools and practices to ensure an efficient and streamlined workflow. To succeed in a virtual workspace, legal teams need strong internet and VPN connections, production equipment, collaboration and communication tools, document and knowledge management methods, legal applications, and task management resources.
To optimize your legal team's remote work experience, consider using Legodesk, a legal practice management software that streamlines legal research, contract drafting, debt management, and more. With its intuitive platform and real-time data features, Legodesk helps lawyers work more efficiently and productively.
By adopting the best tools and practices for remote work, legal teams can adapt to the challenges of our increasingly digital world and stay competitive in the future.