7 Types Of Personal Injuries You Can Sue For
Accidents are often inevitable. Some may be minor, which may not hinder you from getting on with your life and work. However, major accidents or injuries may lead to severe damage, resulting in death, disability, or other hardships that could prevent you from earning your daily bread. Therefore, even though mishaps are common, it's unjust when someone else is responsible for your injuries.
A personal injury is legally defined as a wrongdoing that causes mental, physical, or emotional harm. These situations will result from another person's malicious intentions, negligent, or reckless actions. After suffering such injuries, it's recommendable to seek proper legal representation.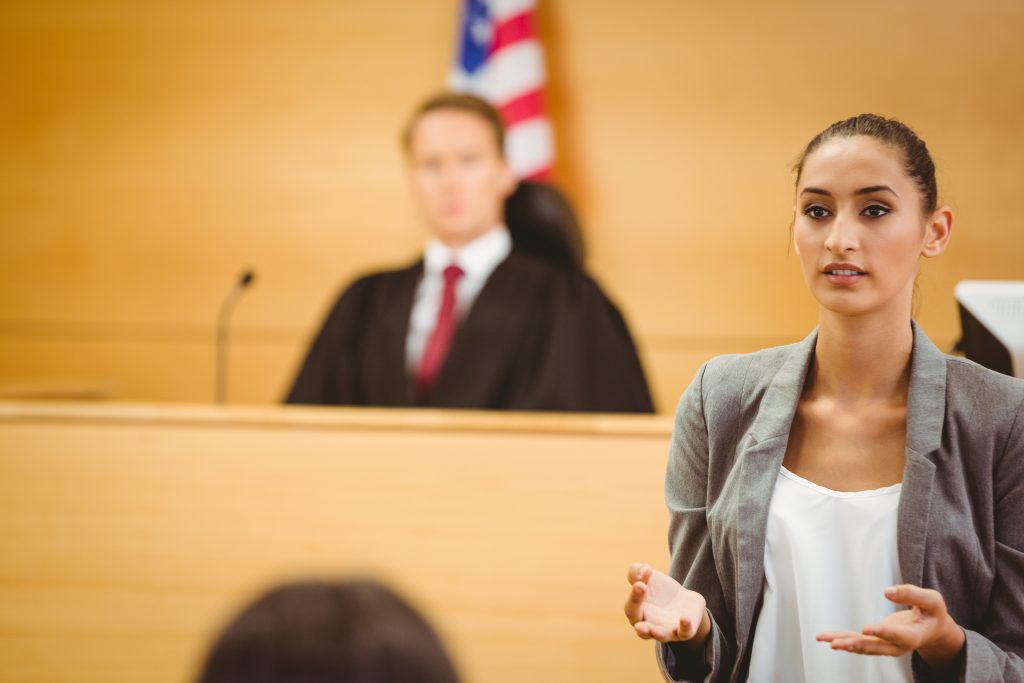 All states have their most renowned experts. In Washington, for instance, it's easy to get an attorney by browsing through the web. However, the best injury lawyers in DC should be caring enough to allow you to focus on recovery while they deal with all the legal factors of your case. To find such a professional, search through the popular websites that offer attorney reviews online or ask for a friend's referral.
What Personal Injuries Need Legal Representation?
After finding a credible lawyer, they'll first investigate your case thoroughly. During this process, they'll identify the type and degree of the injury sustained, then they'll determine who's at fault and gather all necessary evidence. After this, the attorney will then issue a demand to the insurance company of the at-fault individual.
If the insurer offers a settlement, your lawyer will go through it and then advise you on the best response to give. However, before accepting the first offer, they'll first do thorough research on your case to determine the expenses you may incur during treatment. They'll also identify how the injury may affect your welfare and livelihood. If they establish that the initial offer is insufficient, they'll negotiate with the liable party's insurer for a better offer. If the insurance firm isn't willing to offer a suitable amount, your lawyer will initiate a lawsuit.
Some of the personal injuries that need legal representation include:
1. Intentional Behavior
Intentional behavior is an act done on purpose by an individual, which causes harm, loss, or injury to another person. This wrong is classified as a personal injury that can lead to a lawsuit. Examples of such acts can be defamation, battery, trespass, fraud, false imprisonment, or assault.
In most of these cases, the defendant may be charged with a criminal offense as well. For instance, when someone attacks you, they're accused of a criminal transgression. At the same time, you, as the injured party, can sue for damages for the injuries sustained in the attack. 
These cases can differ from other personal injury cases in that the victim must prove that they were injured and that the person or entity intended to cause them harm.
2. Motor Vehicle Accidents
Motor vehicle accidents could be the most popular personal injury cases pursued in any law court worldwide. Most often, these are caused by careless drivers or persons driving under the influence.  If you suffer injuries from a motor vehicle as a passenger, driver, or pedestrian, you can sue the individual at fault for damages.
Victims of motor vehicle accidents may also seek compensation for their injuries and damages through a personal injury lawsuit. This can include compensation for medical expenses, lost wages, and pain and suffering. Sometimes, they can also seek compensation for future costs, such as medical treatment or rehabilitation.
3. Defective Products
A company may be sued if its products have manufacturing and design defects. Also, if the business makes misleading claims during marketing, a customer can take the firm to court. Additionally, the law requires that all products be safe if utilized properly. Therefore, an enterprise may be charged with strict liability crime if the items are considered harmful or dangerous to consumers. Under strict liability, an individual is prosecuted for an act or omission even if they weren't negligent or had no intention to commit a crime.
Consumers injured by a defective product may be entitled to compensation for their medical expenses, lost wages, and other damages. In some cases, they may also be able to seek punitive damages, which are designed to punish the manufacturer for particularly reckless or negligent conduct.
4. Premise Liability
Property owners or occupiers have a legal duty to maintain their property reasonably safe and warn visitors of any known hazards. One example of this is a slip and fall accident. This can occur when a property owner fails to maintain a safe walking surface, such as by not cleaning up spills, removing snow and ice, or fixing uneven pavement.
If an individual is injured on someone else's premises due to an unsafe condition of the building, they can initiate a lawsuit against the property owner. Such accidents could occur in a restaurant, mall, grocery store, among other places.
5. Wrongful Death
Wrongful deaths are fatalities that happen because of someone else's negligence or misconduct. Here, the deceased family can sue for funeral expenses, lost income, companionship loss, and other damages. 
In some cases, the family may also be able to seek punitive damages, which are designed to punish the defendant for particularly egregious conduct. If you need to file wrongful death claims in Salt Lake City or your area, seek the help of an experienced personal injury lawyer to get you through the process successfully.  
6. Workplace Accidents
An individual who sustains injuries while at work is to be compensated by the employer's insurer. Today, most states require organizations to have employers' liability insurance. This cover handles workplace-related injuries or ailments claims that aren't provided for in a company's workers' compensation insurance.
7. Medical Malpractice
Negligence from doctors, surgeons, and other hospital professionals will often result in injuries. Medical malpractice may be due to surgical flaws, medication errors, childbirth injuries, misdiagnosis, and improper treatment. Most of these cases are complicated. Therefore, you'll need the help of a competent medical malpractice attorney to ensure that you're well represented and you receive the best compensation for your case.
Conclusion:
If you sustain injuries caused by someone else's negligence, malicious intentions, or recklessness, it's advisable to find an attorney. This will ensure that you recover the damages incurred due to the emotional, physical, or mental injuries they caused. Some of the issues you could sue for are workplace accidents, medical malpractice, and wrongful death. Other compensable personal injuries could result from motor vehicle accidents and product defectiveness. Dangerous premise conditions and intentional behavior that causes harm could also be addressed in a court of law as a personal injury.
Read Also – Top 5 Reasons to Hire a Personal Injury Lawyer
Cassandra Phillips is a personal injury legal advocate. She is also a legal content strategist and shares her expertise through guest posting. Cassandra balances her work and personal life by engaging in charity works and sports activities.