How can a medical malpractice lawyer assist with a medical malpractice claim?
Unfortunately, hospital negligence and malpractice happen every year. According to a John Hopkins study in 2016, close to 250,000 medical errors lead to deaths annually. Also, the National Practitioner Database highlighted that close to 3,046 wrongful death insurance claims were made the same year. The number could be smaller than the deaths caused by medical errors. Since many fatalities caused by medical errors may be actionable as medical malpractice, it's crucial to know what happened, ask for assistance, and consult with an expert medical malpractice lawyer to arrive at a remedy.
Read Also – Compensation in Medical Negligence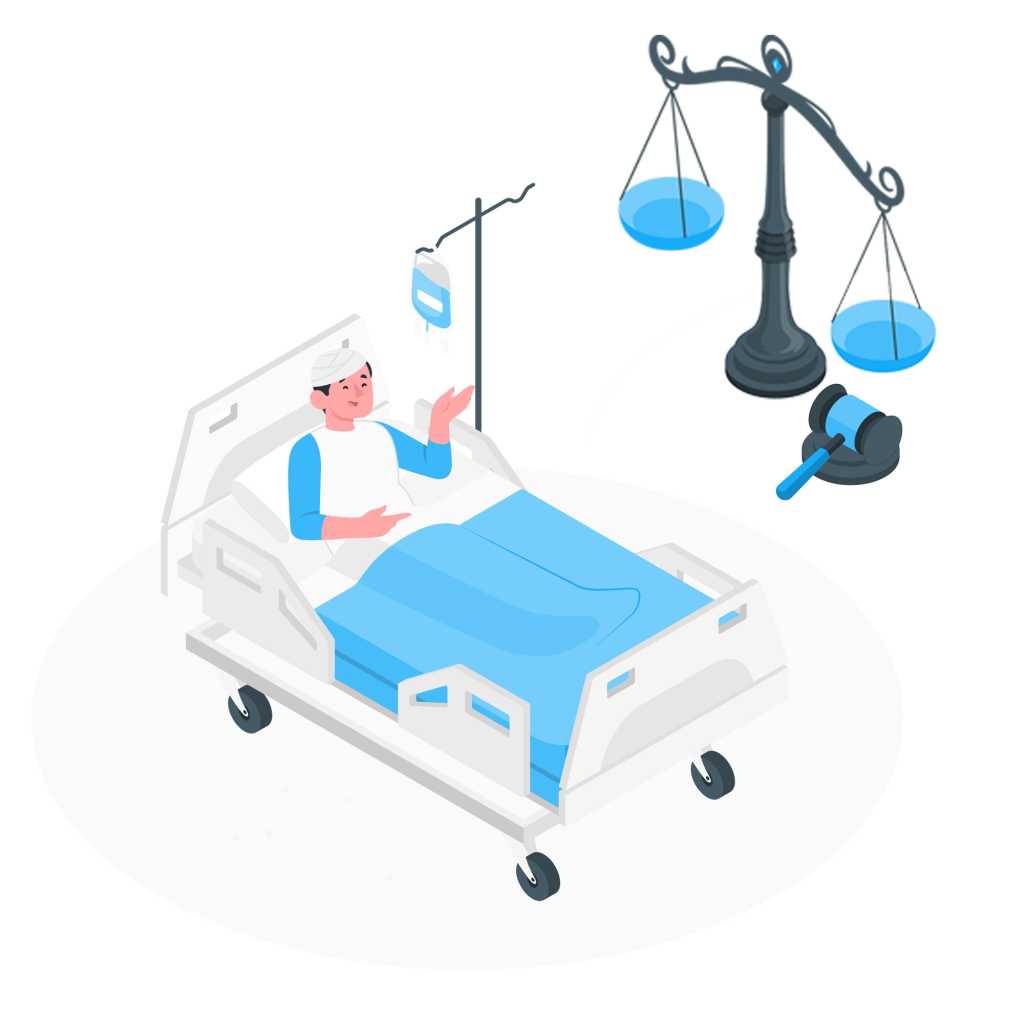 Understanding and proving hospital negligence
Hospital negligence needs to be proved by highlighting a patient care breakdown. The following steps outline the way hospital malpractice takes place:
Hospital had accountability to the patient
The hospital breached its duty
The patient got injured because of the breach of duty
First, you must prove that the physician and/or hospital are legally accountable for the patient's injuries suffered due to medical malpractice. This will be done through an expert medical malpractice lawyer who will also estimate all of the damages in case based on items such as on lost wages, medical bills, disfigurements, disabilities, and the reduced future earning capacity. To know more about this, you can check out findmedicalmalpracticelawyers.com
The role of a medical malpractice lawyer
A medical malpractice lawyer's role is essential from the medical practitioner's perspective, who would get sued for medical negligence. The majority of medical malpractice cases come under the following categories:
Medication errors
Misdiagnosis
Surgical errors
Childbirth injuries
Anesthesia mistakes
Working on a hospital negligence case
It's challenging to work on a hospital negligence case. The hospital might try to prove that no legally actionable omission or act caused the injury or that the patient consented to the procedure despite knowledge of the risk.. However, working in co-operation with an expert medical malpractice lawyer can help.Medical malpractice lawyers are trained to anticipate what can happen and prepare adequately to counter such argumentsat the beginning stage of a claim.
Listening to your attorney is essential. He/she might suggest the following guidelines:
Avoid speaking with the hospital's lawyers
In rare instances, some hospitals may offer you a settlement before you have obtained an attorney. This may seem like a logical step or that it may legally progress your claim quickly, however you may be waiving your rights to obtain the maximum legal amount you are entitled to. If you've had any external communication with a hospital lawyer, you should share it with your medical malpractice lawyer for review.
Don't speak with any insurance organization
Usually, insurance companies record phone calls. Since suffering from medical and hospital negligence, will result in a vulnerable moment, you need to act wisely and with caution. Don't speak to insurance companies until advised by your lawyer.
Don't call the hospital and start complaining about medical bills
Hospital negligence and its corresponding billing errors will make you upset and annoyed. But recurrent complaints to the billing department won't help. Hospitals have their call record facilities as a part of security protocols. If you speak anything in a moment's anguish or vulnerability, the hospital might recordit and it can go against you.
The doctrine of vicarious liability
Hospitals may also be held accountable for their agents' and employees' actions. Simply put, vicarious liability is a doctrine of law that permits the hospital to be legally held responsible for a mistake or certain harmful conduct of hospital employees for critical hospital functions and in some instances, even contractors potentially.
For instance, a medical malpractice lawyer may potentiallysue a hospital under the vicarious liability if a nurse administered an incorrect and lethaldosage of medication to the patient.
Duties of the hospital to patients
A hospital needs to offer quality and secure medical treatment for its patients. Do you think that you or a patient's injury is the outcome of any negligence or faulty device application? If yes, take the time to assess whether or not the hospital followed the correct processes while using the medical device.
Hospitals, by principle, should:
Administer every section of patient care
Avert any device malfunction
Respond correctly and in time when medical tools fail to function or break
Develop, enforce, and initiate the rules, procedures, policies, and guidelines
Ensure the competence of surgeons, anesthesiologists, surgeons, doctors, and other medical staff
Sterilize the devices, air, and surface that secure the patient from any sepsis or infection
If anything you saw in the hospital during the treatment you felt wasn't correct, report it to the medical malpractice lawyer. They will investigate the matter to get clarity. Hospitals need to ensure maximum patient safety. When there's a breach of the committed duty, resulting in injuries, the lawyers can hold them accountable for negligence and malpractice, after proof and logical/legal reasoning.
Read Also – Direction for Rehabilitation of Cured Mental Patients
How can you recover the medical damages?
Victims of hospital negligence must file their claims with the help of a medical malpractice lawyer. That itself is a step ahead to recover damages. The damages come under three divisions.
Economic damages
Punitive damages
Non-economic damages
Usually, the economic damages are comprised of lost earning potential and lost wages.
They interact with insurance companies on your behalf
A medical malpractice attorney negotiates with insurance companies and allows you to concentrate on the rehabilitation. If your loved one is the sufferer, your family can focus on medical treatments and therapies, while the attorney settles insurance company formalities.
They work on your hospital negligence claim
The medical malpractice claims don't work on a one-size-fits-all formula. Factors like lack of care, consequences, and injury type might impact the victim's potential claim. The attorney will provide crucial insight into the approximate claim award, depending on their expertise and experience.
They negotiate the best-case settlement
Negotiating and communicating with insurance companies is tricky! Medical malpractice lawyers are experts in leading the conversation. Today, close to 90% of medical malpractice lawsuits translates to settlements. The attorneys work out the best-case scenario for their clients that benefit them.
Read Also – 5 Effective Problem-solving Tips For Lawyers
A case in hospital negligence is unanticipated. There are times when a hospital isn't aware of its faulty medical devices or negligent staff. Hence, medical malpractice lawyers progress with every hospital negligence case with a holistic view. Also, the claims process is complicated. It takes time, and there might be unexpected delays. Since you aren't aware of the medical and legal jargon that follows, it's best to let your medical malpractice lawyer take the center-stage. Your claim process might get accelerated and act in your favor, with an out of court settlement.
Disclaimer: This article consists of highly general information written by researchers and not attorneys. The accuracy of the information provided here has not been verified or reviewed by an attorney and therefore cannot be guaranteed. Please consult with a licensed attorney in your state before relying on any of the information published in this article.