7 tips for protecting client data as a Lawyer
As a lawyer, protecting client data is of the utmost importance. There are a number of steps that can be taken to ensure that client data is secure. First, all electronic files should be encrypted. This will prevent unauthorized access in the event that the files are lost or stolen. Second, all hard copies should be stored in a secure location, such as a locked filing cabinet. If possible, these hard copies should also be shredded when they are no longer needed. Finally, it is important to limit access to client data to only those employees who absolutely need it. By taking these precautions, lawyers can help to ensure that client data is protected from unauthorized access.
Read Also – How to Manage Your Client Data in 2021
In today's technically advanced times digital vulnerability and hacking have developed as well. As being a lawyer, your professional and ethical responsibility is to make the required efforts to secure clients' data. Also, you don't want to be listed as a faulty law firm- let's face it, it's bad for your organization.
So, now you must be thinking about how you can secure your client's data and prevent possible data breaches. Well as a lawyer or legal professional, you should always stay up to date on the latest legal technologies. But how to keep up with the constant evolution of technology? Don't worry! We have outlined the basics to secure clients' data just for you.
Read Also – How safe is the cloud for law firms?
What is the need to protect client data?
Over the last year, lawyers have been working remotely more often due to the COVID-19 pandemic. Hackers see lawyers working from home as obvious targets since they don't have the security and support that secures them when working from their offices.
While cyberattacks in which private and important data is exploited are the most serious types of hacking attacks your law firm could face, it's important to remember that even attacks that might seem much less serious could prove to be very pricey. Moreover, hackers can find very sensitive information like trade secrets, property information, mergers, etc which can affect your firm and your clients very badly.
Read Also – Using the Internet to build Professional Network
For example, say your law firm's website is compromised. What effects could it have on your business?
Loss of public trust and your law firm's reputation
Visitors will stop using your contact forms to provide personal information.
Many of your marketing campaigns that are running on automation could potentially be damaged.
Lawyers need to understand the fact that both minor and major attacks can result in compelling business losses, extended periods of recovery, and countless expenses, legal and otherwise.
Read Also – Why Law Firms Should Care About Data Security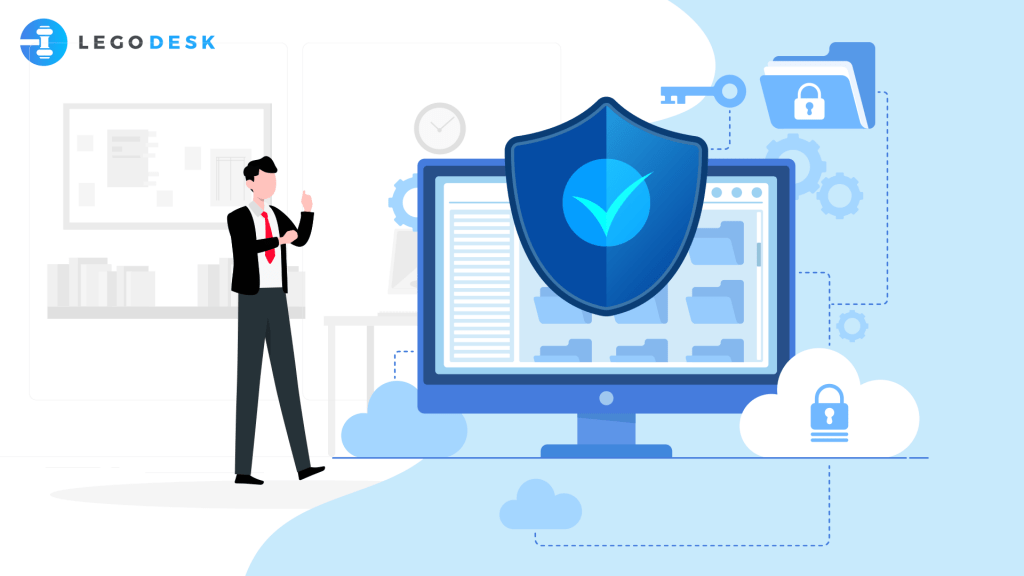 Cybersecurity tips to protect client data
1. Contact a data breach expert
Of course, you are an individual lawyer or a law firm, but data breaches and hacking attacks might not be in your knowledge. Many bigger firms have departments focused on IT security and data breach response, but smaller firms might have to get outside help. A proficient and experienced data breach expert can be invaluable throughout this process.
2. Always use safe internet connections
Who doesn't like a free Wi-fi connection, sometimes this becomes the main reason for the hazard. The public internet is exposed to hackers. The probability of a hacker invading your files while you are using Wi-Fi at an airport or a restaurant is extremely high. Therefore, avoid using the public internet to transfer important information. You should avoid free connections as much as possible. If you really have to use free Wi-Fi or public internet, then always activate your VPN. A VPN (a virtual private network) encipher your internet traffic and checks signs of interference.
3. Use antivirus and firewalls
Firewalls establish barriers between credible and protected computers (or internal networks) and tampered or unprotected networks, such as the internet (which is assumed not to be secure or trusted). Then they filter network traffic trying to pass into or out of these walls, allowing (or not allowing) data in or out, based on set guidelines. Similarly, it is extremely important to have antivirus software installed on your computer to prevent malware attacks.
4. Practice two-factor authentication
Implement two-factor authentication to increase your security. If you use this for email, for example, whenever someone tries to get access to your email account with a new device, a secret code will be delivered to your phone. Without that code, the new device is locked out. It will also alert you that someone is wrongly trying to log in to your account, and you can take the required actions.
5. Always Back-up important data
The saying goes, we should always hope for the best, but prepare for the worst. To be on the safer side, always backup your important data with or without a security crack. If your device is hacked, you should delete everything before it goes into the wrong hands, but your important client data should be elsewhere to be safe. Additionally, ensure that your backed-up data is not electronically linked to your computer. If a ransomware attack enciphers your data and if your backup is also encrypted, it's of no use to you.
6. Keep computers and software updated
Basically, all software programs, at some point in time, contain viruses or vulnerabilities that, left untreated, can leave computers exposed to hackers. This is why computers and other software updates, which generally include security patches, are crucial for cybersecurity.
Because these updates often come with functionality changes, it is enticing to put them off or on hold. Don't do this! It may be irritating to go into your device settings to find that something has changed, but it's very important for you and your clients to ensure that the software on all of your computers and devices is updated. So, the next time you get the notification that an update is available, simply do it.
7. Use safe messaging apps
There are several messaging and video calling apps, but not all are safe enough for confidential data transfer. A safe messaging app should include end-to-end encryption. This type of encryption ensures that no third person can get access to your private message, only the expected parties. Furthermore, it is almost futile to hack into end-to-end encryption. The app shouldn't use open source code to make sure that there is no back-door access to your messages.
Read Also – Can Computers Replace Lawyers?
What software to choose to protect clients' data?
The obvious answer to the above question is Legodesk. It is an integrated cloud-based legal management software with every feature that a lawyer needs. This all-in-one solution provides you with amazing features like a client portal, an all-in-one dashboard, unlimited file storage, and much more.
With a safe and secure messaging platform, Legodesk allows lawyers to connect with clients and their teams safely. We offer bank-level security and let you track important conversations.
Moreover, we offer unlimited storage space for your case-related files. Be it text, image, audio, or video, Legodesk supports all. Also, you won't have to worry about backing up your data as we offer automatic data backups from time to time.
Furthermore, Legodesk tracks each and every change made to any file along with the date and time. So, that the administrators can track the changes and can know immediately if there is any problem or data breach.
Legodesk offers everything that a lawyer may ask for at an affordable price to protect your client's data, but you can always take the free trial before buying it. You won't have to worry about protecting your clients' data anymore as Legodesk does the job for you. It's secure, easy to use, and trusted by thousands.