Law Firm Billing: Invoice Adjustments
Law Firm Billing is a crucial element of running a successful law firm. It is how you get payments for your work, pay your office bills, pay your employees, and reimburse yourself. If done inaccurately, your billing practices can jeopardize the very survival of your firm. That's why it is really important to apply and execute adequate billing habits.
If there's something we all enjoy, it's a sale. Everyone goes for a good negotiation. This is not irregular when it comes to invoicing and fee reduction- who wouldn't like a little concession on a bill?
Read Also – Why is data management important for lawyers?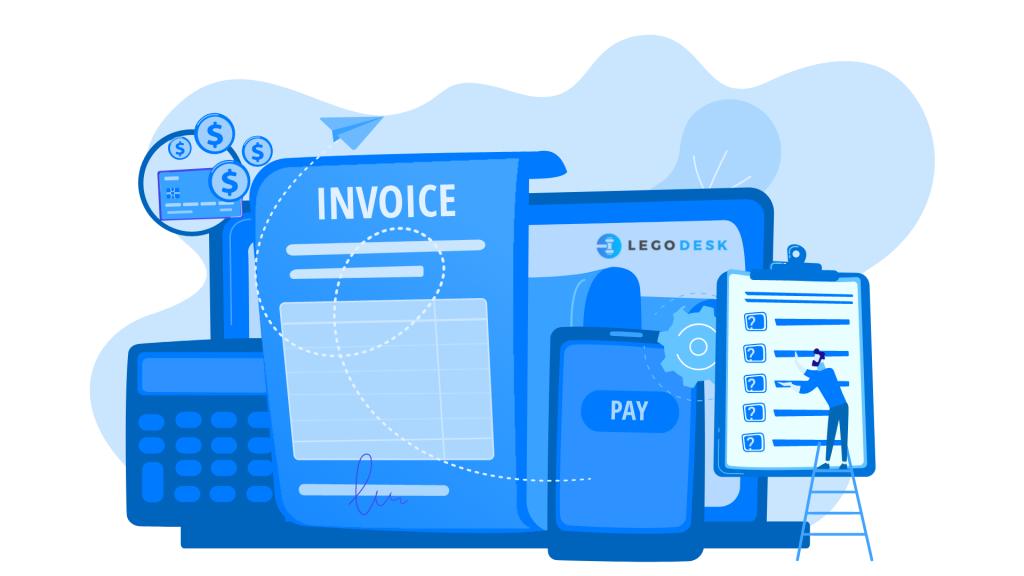 As a lawyer, this is an applicable approach for appealing to clients and encouraging rapid payment of a bill. A concession can be an adequate marketing tool if used accurately and selectively, providing your services with new clients and a huge profit.
Read Also – Top Law Firm Problems with Possible Solutions
But it's not always profitable when clients ask for cost reductions according to their needs and wants. You have to take care of finances and decide when your firm can offer concessions and when can't, as if you accept every demand of your clients then they might think of you as a pushover who can give up anything.
Advantages of Invoice Adjustments
The advantages of offering invoice adjustments or concessions are quite clear- namely, it increases the possibility that your client will pay you faster (and when you're a busy lawyer, the sooner the better!).
But this also means lesser worries for you – one less payment to send a reminder for, one less client who might not remember to pay or open your bill and choose to get to it at the end of the month when they pay all their other bills.
Because a tailored invoice adjustment operates in the form of a bonus or reward, it has a powerful psychological impact. It is hard to turn down the chance to save some money, right?
In this situation, you've given your clients an easy method to save money, which needs only earlier action than they will be needed to take behindhand. Because the capability to save money is clearly defined, a client is unlikely to reject the opportunity.
A Feasibility Analysis of Invoice Adjustments
The market offers a variety of invoicing options. How do you decide if offering concessions on invoices is appropriate for your law firm? There are some essential factors-
Reduced risk of bad debt.
Receiving payments on time from customers.
Meeting minimum profit levels for availing this concession facility.
The law firm follows rigorous credit control measures.
Which Invoicing Software to Choose?
It can sometimes be suitable to offer your clients a discount. When it comes to your bills, it's effortless to calculate and add concessions if you have the appropriate tools. That's where invoicing software comes into play.
There are many software available in the market for accounting and invoicing purposes but Legodesk is one software that is emerging up right now. It is a cloud-based integrated legal management software created for paralegals and law firms of all sizes.
If you were looking for invoicing software then Legodesk is best for you. Through Legodesk's finance management section, you can create and save online invoices, add concessions to the invoices according to your and your clients' needs, and reduce the payable price.
You just have to enter the discount percentage in the invoice and the software will automatically calculate the discounted price. Aside from adding concessions to invoices, you can also edit the previously created invoices and send them to clients automatically.
Read Also – Difference Between Billing and Invoice
Working with Legodesk comes with some other advantages as well:
Concessions can be applied to each invoice
Calculation of the concession is automatic
By using the invoice template, you can avoid common invoicing mistakes
Along with invoice management, you can explore various different features of Legodesk like case and task tracker, online legal research tool, unlimited storage space, document generator, client portal, and whatever else you need for your law firm. You just have to signup with your Gmail account to get a 14-day free trial and you can explore all the useful features.
Read Also – How to Generate Billable Hours in Small Law Firms?