How to Manage a Small Law Firm Productively?
Technological advances are transforming every business in the world, and the legal industry is no exception. It has affected the entire legal system in a positive way. For example, finding a lawyer used to be difficult, but with technological progress and the power of clarity, a lot more lawyers are now easy to find when we require them.
Legal research that used to take days can now be completed in a few hours. Allocated resources that only the biggest firms could access are now accessible by the smallest firms. Eventually, technology has upped the wager of legal services.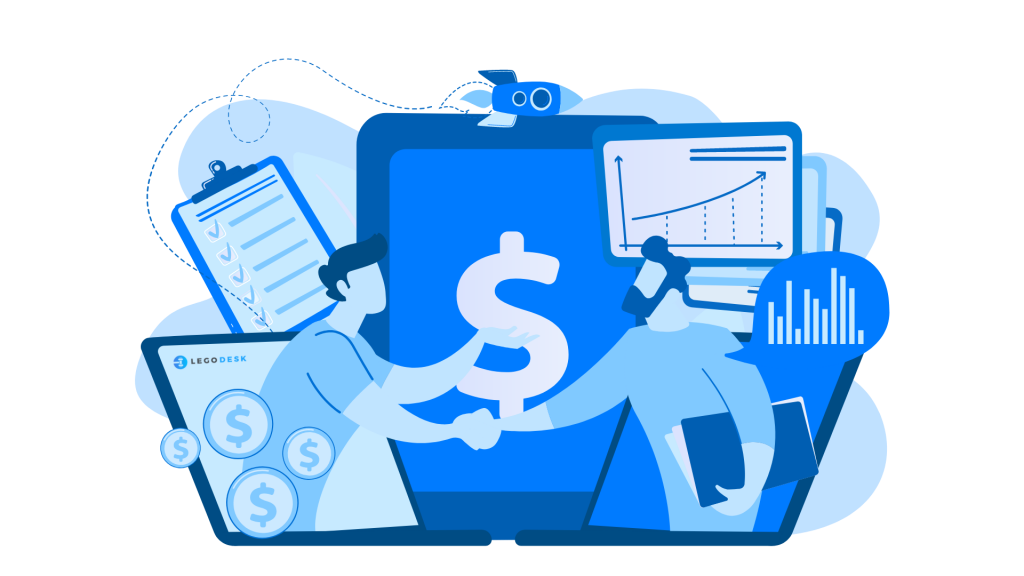 In this blog, we'll tell you all you need to know about how to better manage a law firm productively for a flourishing practice.
1. Hire the appropriate staff
Assigning managing and non-billable work is also key to utilizing the best of the most confined resource you have—time. When lawyers can concentrate on client work with fewer distractions and interruptions, they can be more efficient, productive, and profitable.
2. Focus on client satisfaction
With the fast changes to the legal, economic, and healthcare aspect in 2020, the complete client experience is shifting online—to a cloud-based environment. In a survey, it was found that 68% of legal professionals say technology has assisted their firms to deliver more excellent client experiences during the pandemic.
Clients communicate with law firms and attorneys online through various touchpoints—through an introductory review of a clear and appealing website, effortless client intake process, e-signing of files and documents, or online access to a client portal with important information related to their case. When a client can reach the data they need with comfort and least friction, they will have a more positive experience.
3. Enhance your law firm's billing process
Correctly, invoices should never shock clients, and neither should their numbers. The absence of attention to these details can result in uncollectible jobs and unsatisfied clients—both of which can be disastrous in a small firm.
Usually, law firms will take an advance and not provide an invoice until the advance has been used up. The outcomes in their client getting a surprise because they were uninformed of the cost of the legal assistance that had been provided so far. While working with a lawyer recently, they mentioned that the client was going to be shocked at the size of the invoice. Whether it was due to the period of time since their last bill or the number of tasks completed if you sense that a client will be upset at the bill, be sure to interact along the way to enhance the client experience.
4. Revise your pricing and payment plans
When considering managing a law firm, it's essential to go back to basics and reconsider your pricing and payment plans. As we all the obvious fact that clients care about affordability. But attorneys should look at the subject of affordability across various dimensions. "Affordable" is more than just about the total cost. It's about the benefit your clients see they have got for the price they have paid. How many times have you joyfully paid extra for something perceiving you were getting great customer service? At the same time, how usually have you paid less and been less than pleased with the outcomes?
Also, you should consider offering discounts or reducing prices for your clients, as discounts are a great way to get new business. But the most important factor is the payment methods and plans. As we are all aware of the fact that today everyone considers online and subscription payment easy and hassle-free, hence offer your clients various online payment options and weekly or monthly subscription plans for their convenience.
5. Monitor your firm's finances
When thinking about managing a law firm, it's necessary to have a fair knowledge of your firm's financials. In law schools you learn the law, but not how to run a law firm – particularly its economics. While you do not require to be an accountant, knowing key metrics is essential to making decisions for the firm. And it's useful for any practice areas that your firm covers.
Reviewing your firm's finances from time to time (at least monthly) will help you recognize and address issues before they become hazardous. Through this, you can address issues and charge clients and review excellent accounts receivable to classify accounts that might require more aggressive collections.
6. Automate your law firm
Automating lets each employee contribute their respective skills and expertise to the progress and overall goal of the law firm. The automation of duties and methods helps clients receive the services they deserve; there is a rise and upscale in the practice of law, and profitability becomes smooth.
7. Select the suitable legal management system
You can't just jump on and pick any type of software to help you efficiently manage your law firm. You've got to see before you jump. Some law firms get stuck with poor systems just because they don't do their research. You should always do your research and pick a system that meets all of your needs and your budget. It is important to consider certain factors when picking the appropriate software for your company.
Which software to choose for your firm?
Without beating around the bushes, we will answer the above question with Legodesk. Legodesk is an up-and-coming integrated legal case management system designed for lawyers and law firms. It has every detail and all the features you might need to run your law firm online, in your budget.
Legodesk lets you keep track of cases and tasks in one place, automate billing and send bills automatically to clients. You can store all kinds of unlimited documents online, conduct your legal research in a few clicks, and so on.
Additionally, you can send automated emails to your clients, create unlimited documents automatically, and sign documents digitally without printing them. Also, you can create custom form templates to collect information with Legodesk, you don't have to worry about losing your data as Legodesk also offers automatic timely backups. Register for the 14-day free trial and see for yourself why thousands of lawyers worldwide trust Legodesk.