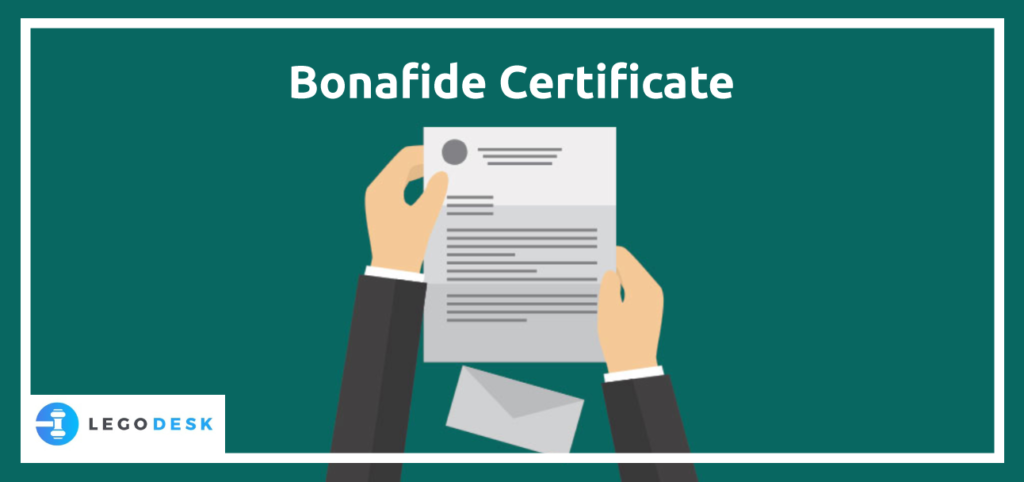 What is a Bonafide Certificate?
Bonafide is a word of Latin origin which means without any intention to deceive and that which is true or "in good faith". Bonafide certificate meaning can be understood in simple words as a certificate which is a proof of a particular person being part of a particular school or institute or company or community. It is proof of association of a with the school/college/company. This certificate contains basic information which includes name, date-of-birth, father's name, the course pursued/designation of the employee, etc. Bonafide for students can also be called as an educational certificate.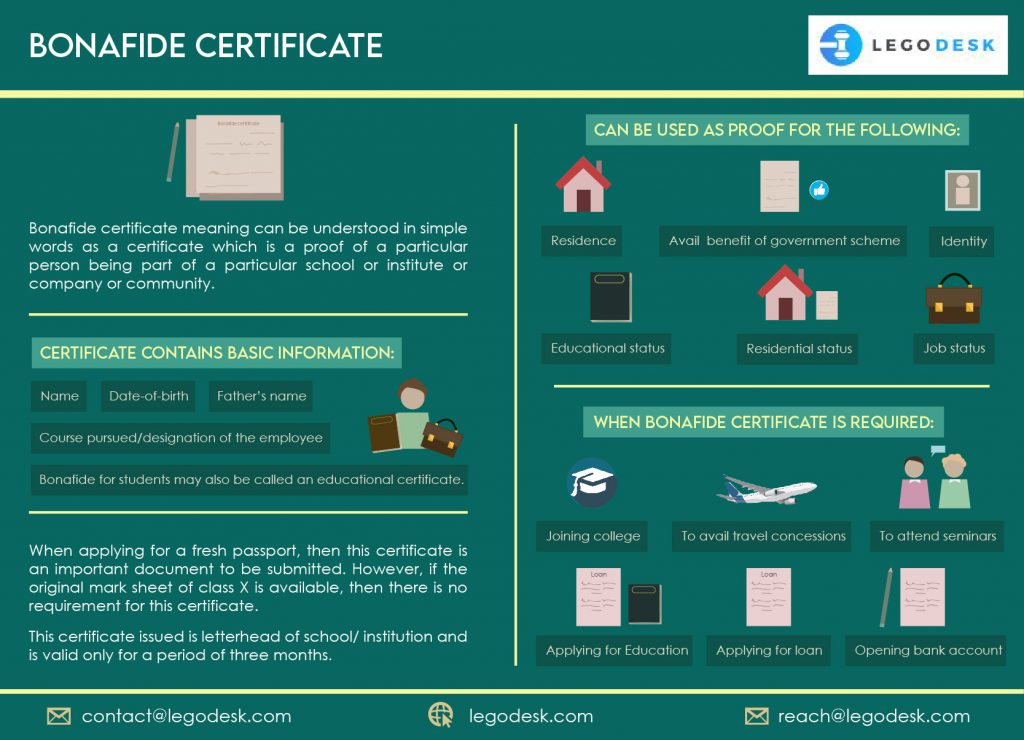 Read Also: Who is a Gazetted Officer – How he can help in Document Attestation
The certificate can be used as proof of residence, identity or to avail the benefit of any governmental scheme.  The document can be used as a proof for the address, residential status, educational status, job status, and also to avail benefits of the governmental schemes.
It may be required by a person when joining a college after school, applying for loan or education loan, to open a bank account, to attend seminars, to open a bank account, to avail travel concessions, or for seeking employment after college.
Bonafide Certificate for school which is issued by the school requires certain documents to be submitted such as photo ID proof, Application form which is applicable and receipt of the fees. Bonafide Certificate letter is the letter in a simple format that is addressed to the head of the institution or the concerned person. The contents of the bonafide certificate letter may include name, address, documents attached, the reason for seeking certification and necessary personal details.
The bonafide certificate issued to a person shall be only in the letterhead of the institution/school/company and should be duly signed and sealed. This certificate issued is valid only for a period of three months.
When applying for a fresh passport, then this certificate is an important document to be submitted. However, if the original mark sheet of class X is available, then there is no requirement for this certificate.