Understand car accident claims concerning lost wages
If you have experienced a car accident because of somebody else's fault and had to miss your work, you must compromise with the income opportunities. The injuries resulting from a car accident limit your ability to move and resume work physically. If you are thinking about how to reclaim the losses, you are just at the right place. The article elaborates on different aspects of the legal game associated with a car accident. Remember that lost wages are a significant result of a car accident. Apart from physical damages, monetary damages are difficult to overcome.
Determining the typical car accident settlement amounts concerning damages with the help of a legal expert is a crucial step in a court ruling in your favor. Factors affecting the car accident claim value include injury severity, injury permanence, economic damages, at-fault party, insurance coverage, and credibility. Working with a reputable personal injury attorney improves your chances of a fair settlement. But how does a car accident claim work concerning lost wages? Learn the details below.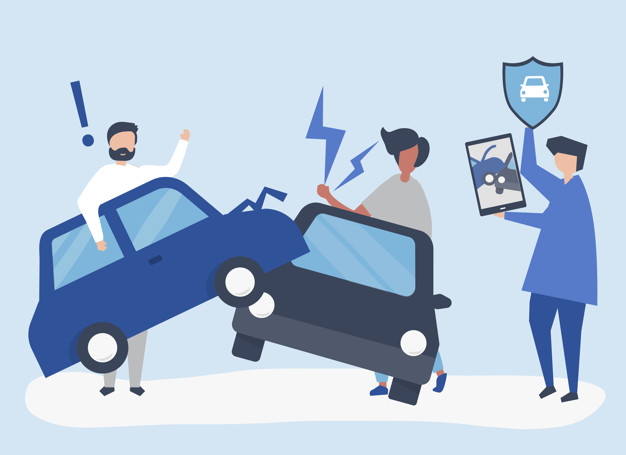 Car accident damage and lost income
When you have decided to file a car accident case against an individual responsible for the incident, you can recover the lost wages resulting from the incident. One loss example is a physical injury like a broken leg or arm. It prevents individuals from resuming their jobs and returning to their typical life. In these circumstances, you can recover the wages you could have earned if your leg was fine. For example, if you are not to work for the next few months, you are entitled to recover the wages you would typically get if you had performed. These are debatable issues; only a lawyer knows how to deal with the intricacies.
A reputable personal injury attorney can help ensure that all your proofs are valid and substantial enough. This goes a long way in preventing an insurance company from decreasing or denying your claim.
For instance, your lawyer can collate the statements and reports of physicians, mechanics, officers, or other professionals to prove the severity of the damages you incurred. They can also help you provide palpable evidence of the mental baggage you received due to the incident, another thing that warrants compensation.
You can speak with a car accident attorney to help assess your damages and layout reasonable, compelling grounds for your claims.  
Compensation for your lost capacity
Suppose a car accident results in a long-lasting or permanent disability, which affects your earning ability for a long time. In that case, you may recover the damages for losing the income capacity. Even if you may work, the injury prevents you from joining your high-paying job when you get injured while at work. Remember that these legal aspects require expert handling and management. Hence, the general laws of income and financial turmoil resulting from a car accident are difficult to manage for an average individual. Thus, you must reach out to your lawyer as fast as possible because they will assess your condition and try to provide you with legal advice that will be effective.
Loss of endurance and chronic pain qualify a car accident victim from disabling injuries. Pain is subjective and can be challenging to prove if you don't know how pain develops scientifically. An experienced personal injury attorney can help find and present substantial evidence to prove this claim. Examples include analyzing medical records with the help of credible and professional medical experts.
What about pre-existing injuries?
Pre-existing injuries refer to your health condition before the car accident. Some insurance companies try to deny claims because they skew the severity of any physical or mental issues you incur.
Under close inspection, that puts many people at an unfair disadvantage. Fortunately, your personal injury lawyer can negotiate and prove that your pre-existing condition must be a key consideration to your claim.
If your loss of income or lost wages is because of the accident, it will prevent you from joining your work. You may cover the number of lost wages and your earning capacity in this situation. However, it does not mean that your pre-existing injuries will not go counted. If the incident worsens your pre-existing injuries, you must bear the repercussions.
Paid Time Off Due To Car Accident
Sick or vacation leave won't affect your car accident claim. You've earned your paid time off (PTO) and use it whenever you like. Insurance adjusters shouldn't question car accident victims about it. Therefore, using your PTOs for a follow-up checkup, physical therapy, rehabilitation session, or rest to recover from injuries entirely still fits the legal scope of lost income in a car accident claim.
Establish your proof
The best way to prove lost wages is by submitting a recent paycheck before the injury. In case you are self-employed, you must submit proof of your earnings. It can be your invoice or other business records. Remember that it's tricky to establish lost earning capacity because speculations regarding the future are vital. Based on the harshness and type of injury, you have to grab the help of an attorney who can provide you with reasonable service and help you handle the complexities of the case.
It will help if you contact an attorney with economic expertise and experience handling similar cases. You can find a personal injury lawyer online or seek referrals from relatives and friends who have gone through a similar debacle. Don't settle for the first pick. Instead, create a shortlist and compare the most promising ones. This way, you can get the best possible representation for an insurance claim.