Swimming Pool Accident Lawsuit: 3 Things To Know
During summer, swimming pools have been a perfect way to relax and entertain children. They can be like an oasis, primarily if you're looking for cool relief from the rising temperature. But despite being a favorite summer pastime, swimming in a pool can also become a dangerous situation—accidents and injuries can happen.
If you've been injured in a swimming pool, you may need to file a swimming pool accident lawsuit to protect your rights and seek compensation. Essentially, it refers to a personal injury claim that allows injured victims to sue the owner or manager of a pool for an accident because of their negligence. However, like other injury cases, navigating a swimming pool accident lawsuit can be confusing.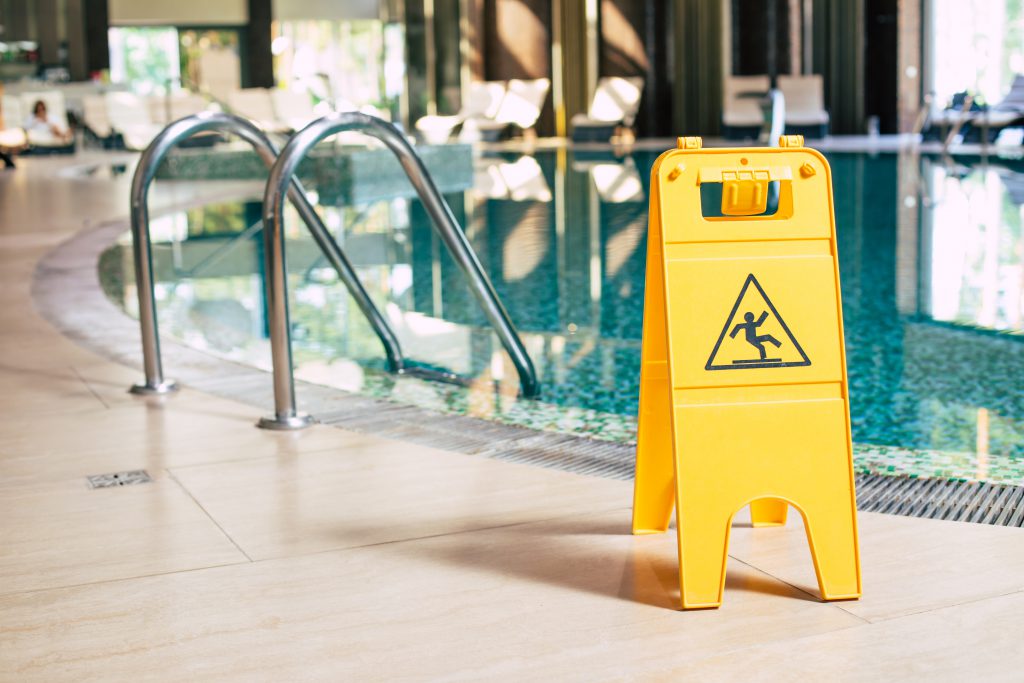 To help you understand this legal matter, below are the three things you need to know about a swimming pool accident lawsuit:
1. The Lawsuit Allows You To Recover Different Types Of Compensation
Typically, there are many ways people can get injured in a swimming pool. For example, you can sustain abrasions from falling or slipping on the diving board, broken spine from diving into the shallow part of the pool, near-drownings that result in brain damage, and many more.
However, these injuries can be so fatal that they can cause emotional, mental, financial, and physical consequences. Depending on the extent of the injury, you may end up taking some time off work or being unable to enjoy the life you used to have before the accident.
When this happens, bringing legal action to court, according to 22not33.com, can be the best action to take. It allows you to get compensated for all the losses you sustained. The different types of compensation you can obtain can include:
Medical expenses;
The costs of long-term healthcare if you suffered brain damage due to near-drowning;
Income and other forms of wages lost because of the recovery process;
Lost capacity to earn a living;
Pain and suffering;
Loss of companionship and many more.
As you can see, a swimming pool accident lawsuit can be your way to get indemnified for the injury you sustained in the pool due to someone else's negligence. But, if you want to understand the full value of your injury better, it's essential to consider the whole course of injury.
2. The Liability Can Be Different With Public And Private Swimming Pools
Before you can recover compensation for your losses, you need to determine who is liable for what happened. Like other injury cases, liability is an essential consideration in a swimming pool accident lawsuit. To know who can be responsible for the accident, you need to consider the following:
Private Pools: If the accident happened in a private swimming pool, the lawsuit could be filed against the owner under the premise liability principle. It's usually based on a presumption that the owner should be responsible for keeping people safe against accidents but failed to do so.
Public Pools: Unlike private swimming pools, accidents in a public one can be complicated because the defendant is usually a public entity. It can be a local government, which makes the process more confusing. In most cases, lawsuits involving public swimming pools raise negligent supervision as an issue. The plaintiffs allege that the lifeguards committed negligence by failing to keep people safe, resulting in an injury.
With the information mentioned above, establishing liability for a swimming pool accident lawsuit can be challenging. Hence, it's best to work with a lawyer to help you navigate this matter. They're familiar with personal injury laws and know exactly how to use them in determining who can be held liable for a pool accident.
3. Evidence Is Required To Win The Lawsuit
When filing a swimming pool accident lawsuit, it's essential to have enough evidence to prove the at-fault party's negligence. You need to gather the necessary evidence so your claims won't go to waste. For instance, if you're the person injured in the accident, the most important thing you need to do is seek immediate medical attention to treat your injuries. After the treatment or your recovery, you should make sure you have your doctor's medical report—which you'll use as evidence.
Moreover, it's also best to hire a lawyer to help conduct a proper investigation to procure more evidence. Apart from the medical records, they can also obtain photos of the accident scene and injury, and witness testimonies. These pieces of evidence are necessary to improve your odds of winning a swimming pool accident lawsuit.
Bottom Line
A swimming pool accident can be devastating, mainly if it results in a severe injury. Therefore, if you're a victim of this kind of accident, keep the information mentioned above in mind so you'll know what to expect when filing a swimming pool accident lawsuit. The more you're familiar with the legal process, the more you'll achieve a favorable outcome about your case.
Michael Kelly is a law student. He shares his knowledge about personal injury laws and other legal matters by writing law-related articles and blog posts. During his free time, Michael loves fishing, baking, and playing board games.