How To Launch A Successful Social Security Disability Claim
When you sustain an injury or illness, you may have a high chance of getting disabled temporarily or permanently. Unfortunately, being diagnosed with a disability may leave you unable to work and earn a living for yourself and your family. You may also require emotional and physical support to help you through such an unfortunate time.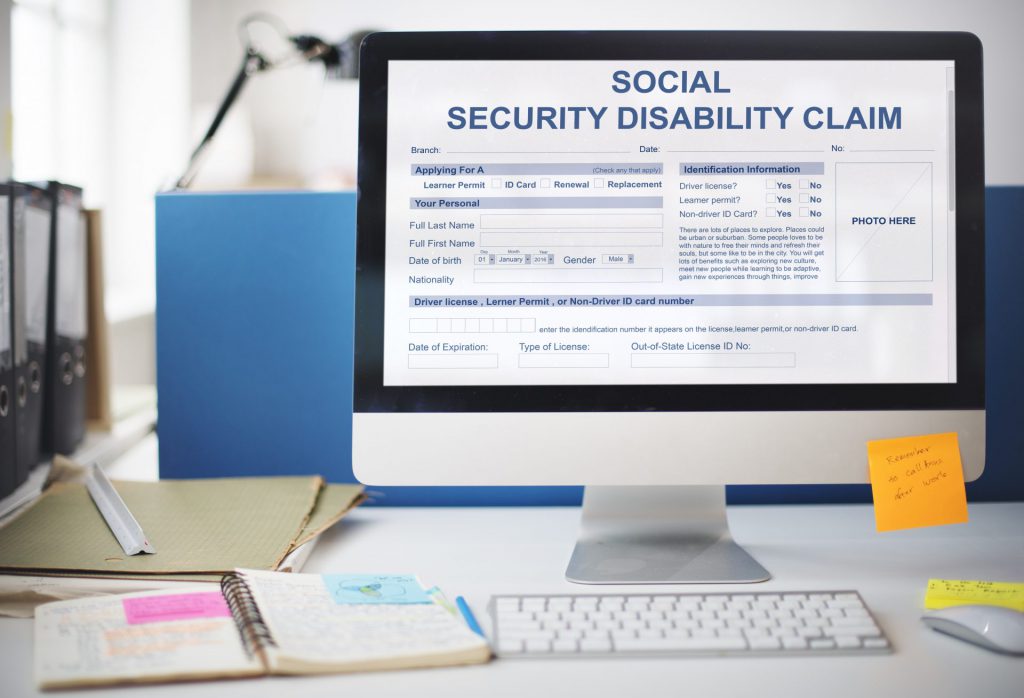 Because of these circumstances, the Social Security Disability Insurance program allows individuals with disability to receive some financial benefits by filing a claim. However, applying for a Social Security Disability claim can be a complicated and confusing process.
With many applications being filed every year and the requirements to be complied with, failure is likely. The good news is there are ways that can improve your chances of getting an approved claim.
Read on to learn how to launch a successful Social Security Disability claim for your situation.
1. Complete A Comprehensive Application
When filing a claim, you need to make a comprehensive application to increase the odds of getting a favorable outcome. Also, having a complete application form can help streamline the process and reduce its hassles.
Hence, to accurately complete your disability claim application, you need to provide your personal information, such as your date of birth, marital status, citizenship, details of your children, and many more. You also need to show your medical history, including the physicians and hospitals you've been in. Lastly, you may be required to supply details regarding your job history to strengthen your claim.
Given these requirements, you need to take this step seriously to have a better outcome. When you fail to complete a comprehensive application, the Social Security Administration (SSA) will more likely deny your claim.
When this happens, you may require the assistance of an experienced lawyer to appeal the decision and help overcome any obstacles along the way. For instance, you can find out here how a legal professional can effectively handle your disability claim and obtain the benefits you deserve.
2. Maintain Proper Medical Documentation
Your Social Security Disability claim will be denied without adequate evidence to support your application. Hence, to successfully launch your claim with the SSA, you must keep proper medical documentation. This means gathering your medical records from your physician's office to ensure all the documents will be in your hands by the time you need them.
Also, if there's new medical evidence that can impact your disability claim, don't hesitate to request them as soon as possible. These can include treatment records, laboratory results, including x-rays, blood works, and many more.
Finally, if you're seeing a few doctors, make sure to keep a journal of all your appointments with them. Any conversation you have may be used as evidence to prove your disability and your eligibility to receive the disability benefits.
3. Follow Your Doctors' Orders
Typically, the SSA wants to check whether you're doing your best to improve your situation before granting the benefits. This is one reason why an applicant's failure to follow their doctors' orders can be one of the causes of claim denials.
To avoid this situation, complying with the course of treatment recommended by your physician is important. These can include orders about prescribed medications, physical therapy sessions, counseling sessions, and regular checkups. If you have weekly or monthly doctor appointments, make sure not to skip any of them to strengthen your claim.
Remember, you can successfully start a disability claim by showing you follow your doctor's medical orders in good faith.
4. Keep Track of The Status Of Your Claim
Generally speaking, the SSA accepts and handles several disability claim applications each year. As such, it's easy for your application to go unnoticed. When this happens, you may have fewer chances of getting approval.
To ensure it won't happen, you need to monitor the status of your claim at all times. You can do this by staying in contact with a claims representative. To keep track of the progress of your claim, keeping a log of your communications with the representation can be a good idea. Doing so can help you keep close tabs on the status to avoid missing any additional information and deadlines that can impact the success of your application.
Bottom Line
With many disability claims denials every year, it's crucial to do everything in your power to ensure a successful launching of your application. Luckily, by following the ways mentioned above, you can increase your odds of success. Just make sure to employ a disability lawyer to guide you through the process. That way, you'll have peace of mind knowing they can handle your claim more effectively.
Author Info:
Jane Mitchel is a law student in one of the prestigious universities in the United States. She shares her knowledge in different areas of law, particularly in disability law by writing articles, blog posts, and many more. During her free time, she loves going on road trips with friends.