How Personal Injury Lawyers Help Accident Victims
Personal injury is a term that refers to damage or injuries sustained by a person as a result of negligence, recklessness, or intentional misconduct on the part of a third party. Personal injury can include premises liability, product liability, medical malpractice, advertising liability, and others. It can also cover property damage, car accidents, slip and falls, and slipshod operations.
Read Also – 3 Best Benefits of Working with Car Accident Lawyers
When trying to get personal injury claims, you need to work with a lawyer specializing in these cases. In this article, you'll learn more about what a personal injury lawyer does and how they can help if you've been a victim of accidents or negligence.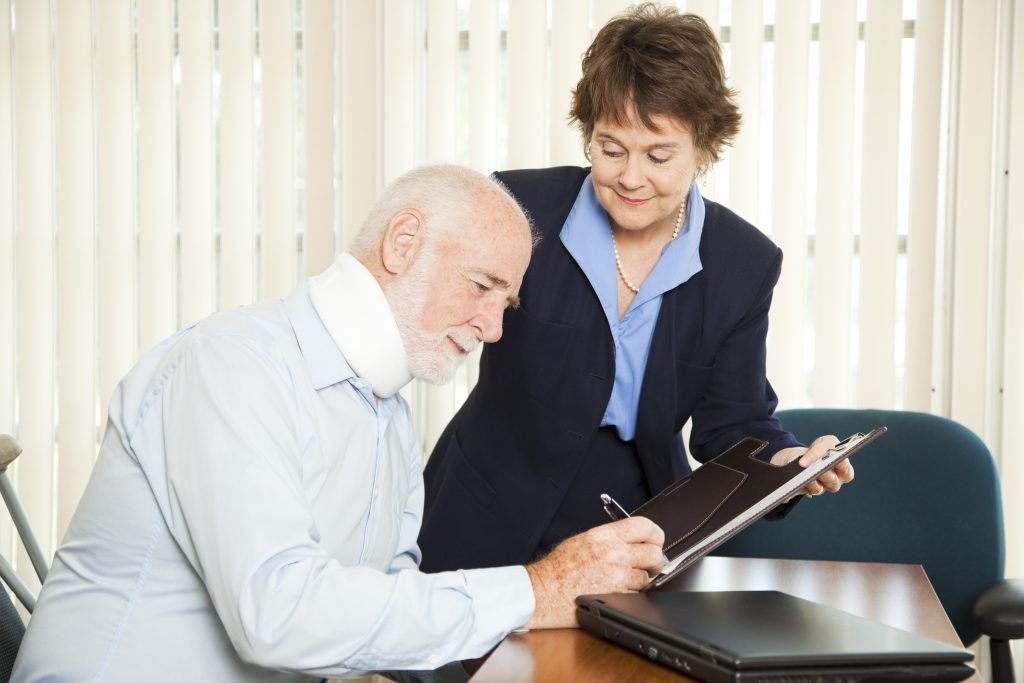 What Does A Personal Injury Lawyer Do?
A personal injury attorney is a lawyer who offers legal services to people who claim to have been injured psychologically or physically due to the negligence of another individual, organization, government agency, or corporation.
Most personal injury lawyers deal with workplace accidents, auto accidents, medical malpractice, product defects, slip and falls, birth injuries, and wrongful death. They also deal with negligence cases. For instance, in truck accidents, the truck driver may have been remiss in monitoring his vehicle and, therefore, caused an accident. Personal injury lawyers in this area handle a wide range of accidents.
Read Also – Top 5 Reasons to Hire a Personal Injury Lawyer
How Can A Personal Injury Lawyer Help?
Many people who file these types of claims find that they cannot recover damages due to low health insurance, self-employed status, and financial security. If you believe that you suffered an injury due to the negligence of another party, you should consult an experienced personal injury lawyer. Here are the ways a personal injury lawyer can help you in your case:
1. Negotiate Fair Settlement Price
An experienced personal injury lawyer will not only be able to negotiate a fair settlement for you, but they will also be able to recover liquidated damages from the party responsible for your injuries. A personal injury lawyer can also help you obtain the necessary compensation for your pain and suffering, medical bills, and other losses incurred during your recovery process.
In addition to recovering damages for your injuries, another goal of a personal injury lawyer is to ensure that you receive compensation for the emotional pain and suffering you experienced due to the injury. If you lost wages, you may be eligible for workers' compensation benefits or medical expenses related to your injury.
2. Prepare Everything You Need To Make A Case
The first step in any legal case is to determine the facts of the situation. As soon as it's clear that an accident occurred, the personal injury lawyer should contact the police and get their reports. He should also talk to any witnesses who may have noticed the accident or who may have been injured or hurt during the event.
When the concerned authority, like the police, has all the facts, the lawyers will assess whether you have a case against the parties involved in the accident. They will carefully analyze the accident report and medical records to see what measures were taken to protect the accident victim. In some cases, the lawyers may even need to conduct their investigation to determine if the parties involved took reasonable precautions before the accident.
3. Comprehending The Law
Before you hire a personal injury lawyer, you need to ask questions to ensure that they're the best ones for you. You need to ensure that they can let you understand how the law works and how they can defend your case. A personal injury lawyer is familiar with all of the laws and regulations on personal injuries and works to ensure that these are well-established and applied in your case. He also has experience handling different situations that might arise during a case and know how best to deal with the opposing party.
Summary
Personal injury attorneys defend accident victims in several different court cases. In accident cases, most personal injury attorneys deal with property damage or bodily injury claims. They are there to ensure that the accident victim's rights are protected and that the guilty parties pay for their misdeeds.
Personal injury lawyers can help if you're a victim of a person's or company's negligence. They can help you get the compensation and settlement money you deserve while setting up a case in court. You must choose a personal injury lawyer who can carefully explain to you the laws involved and your rights for you to understand your case better.
Read Also – 10 Ways Expert Personal Injury Lawyers Can Help Your Case
About Author- Marvin Schultz is a legal expert specializing in personal injury law. He has many years of experience helping car accident victims and other victims of tort. Marvin balances his work and career life by mountain climbing and traveling during his free time.