Here's How to Claim Compensation for A Brain Injury
A head injury can cause major or minor injuries. It can cause creases on your skin, a concussion, or a brain injury. Some injuries may cause you to have dizziness, headache, low vision, disability, or death.
Accidents at work could cause a head injury, road accident, slipping, and tripping. You can get head injury compensation when the incidence was as a result of an accident. Many people are not aware of their legal rights of the claims, and a number of them fail to file for compensation. Here is how to claim compensation for brain injury.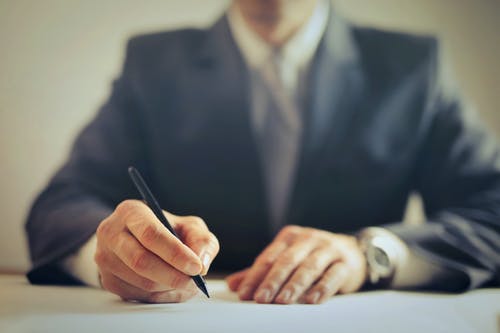 Get a solicitor
Before filing a claim, you need to have evidence to show the other party was at fault. If the injury was partly your fault, you could still file a claim, but the recovery degree is lower.
It is vital to choose the right solicitor to deal with your injury claim. The law is complex and challenging to understand your rights and opportunities. A solicitor will give you legal advice that will put you at an advantage. When your solicitor understands the injury complexity and its impact on your life, he will be able to get you the best advice. When hiring a solicitor, choose one that has dealt with brain injury cases before rather than a general one to ensure your claim is not undervalued. Before concluding on a solicitor to work with, conduct an interview of at least three experienced people to choose the best.
Read Also – Explore Traumatic Brain Injuries Caused by Car Accidents
File a claim
There is a time limit for filing a claim, and it is essential to ensure the process is done as early as possible. The time limits depend on the state law put in place. For the legal process to set in motion, contact a solicitor earlier. He or she needs to get all the evidence when the injury is still fresh. Witnesses will communicate better concerning the incidence immediately than later. Expert evidence is needed before it disappears. The incident scene also needs to be photographed. All this information is essential for the solicitor to pile up relevant proof to have fair compensation.
Read Also – The ABC of Solicitor Negligence in India
Defendant to file a claim against
When filing for a brain injury, the claim is filed against a person known as the defendant. His or her insurer compensates for the damage caused. Some of the defendants include:
1. Work injury incidences
2. Collision in the Road Traffic
When road traffic collisions cause a brain injury, you file a claim against the driver involved. The driver will bear the compensation through his insurer. If the driver is not insured, you still get compensated through the auto insurance policy. Even if the driver hits and runs, you can recover. Most road accident incidents can be claimed against a family member. For example, you can file a claim against your child.
3. Medical errors
You can also file a claim due to medical negligence. Your solicitor will guide you on how to pursue your request when it is based on medical errors.
4. Public liability claims
When you slip or trip in the streets, you file a legal claim against the local authorities to get compensation from the public liability insurer.
5. Criminal offenses
Legal costs
When filing the claim, you can get legal aid and other funding options to cater to your expenses. These options include:
Solicitor's actions are taken for compensation
Facts investigations.
Submission of the claim letter to the defendant and enter correspondence with the insurer.
Obtaining a medical report from a medical expert to describe your history treatment, the injuries caused by accident, and your present medical condition.
Get a medical assessment from a medical consultant to explain how the injury has affected your life.
Schedule and calculate your claim
Conduction of court proceeding
Secure interim payments
Claim settlement
Kim Hemphry is a passionate expert in the areas of Legal Matters, learning, and education. She has been featured on over 50 leading Legal and education sites and is a modern thought leader in the field. More about her interests and articles on her site – http://kimhemphry.com/.