4 Situations That Require A Fatal Accident Lawyer
Fatal accidents result in death and the loss of a loved one. In some cases, the death of a person could result from someone else's carelessness, willful act, or negligence. In these instances, the deceased's family has to deal with unexpected medical and funeral expenses. Moreover, they also have to cope with the financial hardship, pain, and suffering of losing their loved ones.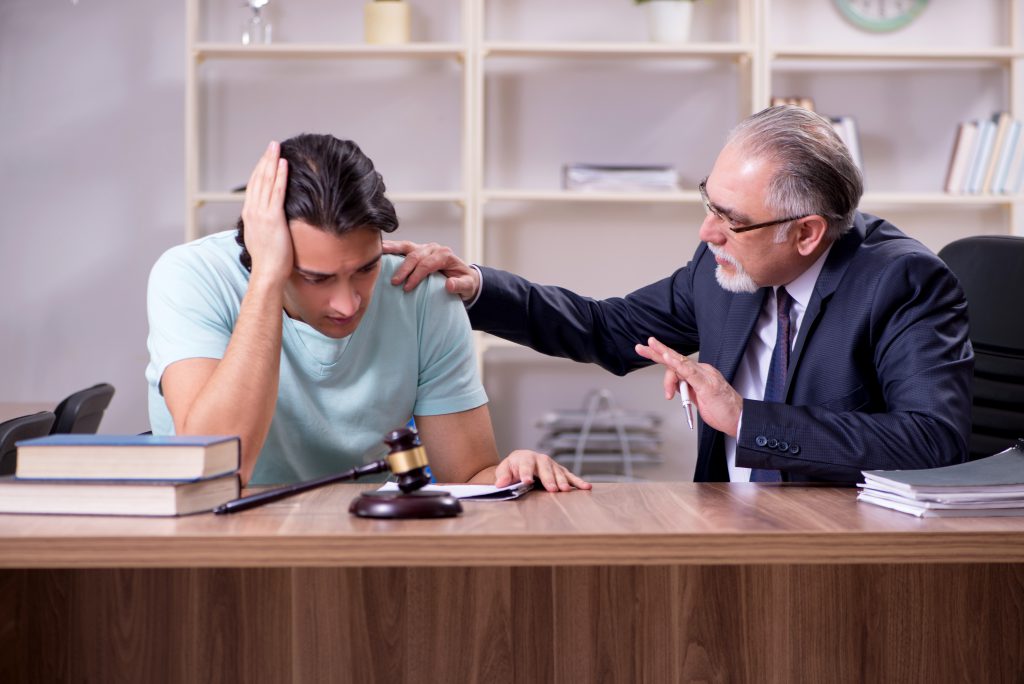 If your spouse, child, or parent died wrongfully, the law allows you to seek justice. You can file a lawsuit against the person or institution that caused the death of your loved one. As you do so, a fatal accident lawyer from Yegendorf Law Firm might be valuable. They could help you seek justice and secure compensation for lost income, pain, suffering, medical bills, and funeral expenses.
Several instances could lead to wrongful death. You should hire an attorney if your loved one died wrongfully as a result of:
1. A Deadly Motor Vehicle Crash
In many regions, motor vehicle accidents are the most common cause of wrongful deaths. Usually, they result from an auto operator speeding, not paying attention while on the road, or driving recklessly or under the influence. If any of the above caused the death of a loved one, you should hire a fatal accident attorney. They'll help you sue the negligent driver who caused the accident for the financial and emotional losses incurred.
Deadly car accidents also happen because a road has a particular issue. For example, it may be in bad condition or poorly built. Besides that, maintenance or repair works could also cause poor visibility and potentially lead to accidents. The party at fault might be a state government or road construction company in such cases.
The law also allows you to sue either of the above entities if you suspect they're responsible for your loved one's death. A fatal accident attorney can be beneficial here, mainly because governments and big companies get the best lawyers. Without an excellent attorney, you might be at a disadvantage. An outstanding lawyer will level the playing field and ensure you get the justice you seek and the compensation you deserve.
2. A Fatal Premise Incident
The law also requires property owners to make sure that their buildings are well constructed and maintained. This way, they can ensure that there aren't hazardous conditions that could cause injuries.
Death on a property could result from a slip and fall accident. Also, fragile guardrails and structural issues might lead to fatal tragedies. If a property owner didn't ensure that their building is safe and that caused the death of your loved one, the law allows you to sue them. In this case, a fatal accident attorney could also be helpful.
3. A Deadly Defective Product Accident
Before a company releases a commodity to the public, it must test it first to ensure it's safe for customers' use. A product liability case is filed because an item has manufacturing or design defects. If a company failed to notify the public about their product being flawed, a customer could also sue if they got hurt using it.
Unfortunately, faulty commodities could also lead to a user's death. If a flawed product caused the loss of your loved one, you should hire a fatal accident attorney immediately. Death from a defective item could occur if someone used a faulty vehicle or pharmaceutical item. Besides that, it could also happen if a kid's product choked or hurt a child to death.
In some cases, a company could over-test an item such as a bike's brakes, causing them to malfunction due to unnecessary stress. In this case, if the brakes failed and caused the bike's user's death, the manufacturing company could also be held liable.
4. A Fatal Workplace Mishap
A wrongful death could occur at a person's workplace if they use faulty equipment or are improperly trained to operate machines. Fires, hazardous chemicals, slippery surfaces, falling objects, and explosions in a company could also cause fatalities. If a firm doesn't provide safety gear to their employee and the person falls or gets hurt and dies, this could also be classified as wrongful death.
If you've lost your loved one due to any of the above reasons, the law allows you to sue the company at fault. In this case, you also need a good lawyer by your side.
Conclusion
A loved one's wrongful death can be tough on you. It could worsen if you as a parent, child, or spouse are left to cater to the deceased's medical bills and funeral expenses. At the same time, you also have to cope with financial or emotional strain.
If you've lost a loved one wrongfully due to a motor vehicle, workplace, defective product, or premise tragedy, the law allows you to sue for damages. If you decide to do so, hiring a fatal accident attorney is a necessary step to take. They'll help you get fair compensation and the justice you deserve.
Matthew Rivera is a professional blogger. He has been writing content for the past decade. During his free time, Matthew loves hiking, scuba diving, and camping.