Role Of Contact Management Software In Businesses
Contact management software is essential for businesses of all sizes for recording all customer data digitally in one place. The process involved in storing, managing, and organizing customer data and potential leads is known as contact management. It also helps businesses expand and diversify their customer base.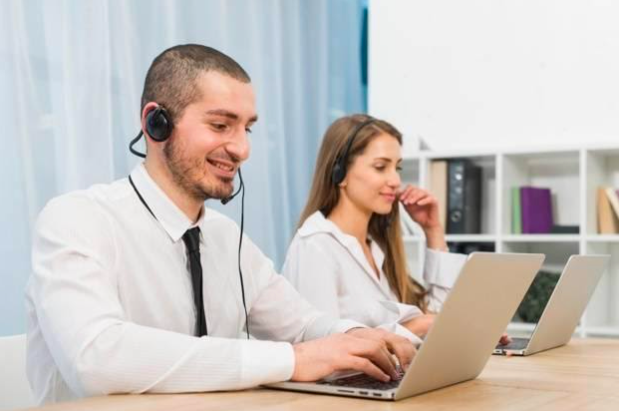 Choosing to upgrade your customer relationship management software will give you access to advanced information that enables you to expand your customer relationships through increased customer engagement. Business cards are no longer vital. Instead, opt for storing customer data digitally and using it to interact with your customers.
Read Also – 10 Best Online Productivity Tools for Lawyers
Contact management software solutions store data about your perspective as well as existing clients in an organized manner. The contact management software can manage basic information like name and contact details. It can also keep track of all exchanges between company and customers, calendaring important events.
Role Played By Contact Management Softwares:
If you have just launched or started planning your business, contact management software is perfect for you. Learn who your loyal clients are before upgrading to a CRM or customer relationship management software. This way you will save money on regular software costs, training, etc especially when you are building your business.
A CRM is similar to contact management software except it comes integrated with more advanced tools like marketing, sales, and reporting tools. A good CRM software gives businesses access to third-party integrations, convenient collaborations, and access to real-time data.
Read Also – Why is data management important for lawyers?
As a new business, it is important to know how your business can benefit from contact management software or even a customer relationship management software solution before you invest in one. Keep reading to find out in detail the role played by contact management software.
1) Improve Customer Relationships
One of the primary aspects of contact management software is its capacity to store extensive data about each and every one of your customers. This data includes demographic details and behavioral information about your customers, which helps you figure out clearly who your customer is and how your customer behaves.
All this information helps your team interact with your customers in a more personal way. Your customer will see you as a human and not just a commercial entity selling some products or services. This helps your business build trust and develop loyal relationships with your customers.
2) Better Customer Insights
As discussed above, contact management software allows businesses to store extensive customer information. As a result, a business would end up collecting a lot of customer data over a period of time. This helps businesses improve their understanding of who their customers are over time.
Businesses can get deeper insights from their customer databases like individual customer problems, needs, interests, and the like. Accompanied by such detailed customer insights, sales, and customer support departments can easily interact with customers and form a warm rapport of sorts.
3) Improvement In Management Of Data
Storing and tracking customer data manually on spreadsheets leaves the place for human error happening while the data was being entered. Also, if a team member wanted some specific information, digging for it in a spreadsheet can be quite taxing, or you would have to send an entire spreadsheet across.
However, in case you have contact management software, all customer contact data will be stored in a single location that too in a searchable manner. This also removes the probability of human error from the storage and tracking processes involved. Also, all departments concerned can access the data from one location.
4) Increase In Productivity
When your customer support team will be free from their manual data entry task, they will be left with time for improving their productivity. Automated data entry using forms is a feature that boosts productivity in employees. A CRM is even better due to its automated features like automated online appointment scheduling.
These are just two examples of automated processes that companies can benefit from using contact management and CRM software. When a number of manual processes become automated, your teams will have more time for improving one-on-one customer engagement and interaction. This is also another way of enhancing productivity in your employees.
5) Increase In Customer Satisfaction
Since all the concerned teams in your company can view each customer's personal data as well as their interaction history with your company, it will be easy for them to engage with your individual customers and their unique needs. This makes customers feel exclusive with an improved level of satisfaction.
Qualitative customer satisfaction is important for the future of your business. In today's fast-paced world, it is hard to make every customer feel special and cater to individual needs without contact management software. Make your customers feel valued with good contact management software and expand your business.
6) Reduction In Expenditures
When a number of manual processes become automated, you will need a lesser number of employees for performing customer data-related tasks. A reduction in the number of employees would mean a reduction in money spent on the total salary expenditure of your business.
Read Also – Why is data management important for lawyers?
Also, effective use of a contact management software solution will allow you to reach more leads and convert them into clients with relatively less time and effort. This leads to an increase in your profits. In fact, the average ROI or return on investment received by businesses using CRM software is around $5 for every $1 invested.
Conclusion:
If you are still not using a contact management software solution, you better start today. There are plenty of free versions available online. So if you are unsure about it, you can always test it within your own time span, before investing any amount of money in it.
The key takeaway here is that using a contact management software solution for your business improves the productivity of your business, elevates the level of collaboration, and multiplies customer satisfaction by leaps and bounds. All of this naturally leads to an increase in revenue, letting you expand your business.
Keep an eye out on our website to get more intriguing reads in the coming days.
Author Bio:
Emily Bryant is a professional content writer. She completed her graduation in Psychology from the University of Montreal, Canada. She is very passionate about writing in many journals and magazines. She is the owner and co-founder of Tour And Travel. She is also associated with many authority blog sites such as Dream And Travel, Tech Net Deals, WP Blogger Tips, Mashum Mollah, Blogstellar, and Online Marketing Tools.