6 Tips To Build A Strong Criminal Defense Strategy
Being charged with a criminal offense, whether you're guilty or not, may be a frustrating ordeal. It's a serious situation that requires the utmost attention to achieve a positive result. Also, with the possible legal consequences, you may face upon conviction, the most effective thing to do to fight for your freedom is to prepare and come up with a criminal defense strategy. This may help you get out of legal trouble as soon as possible.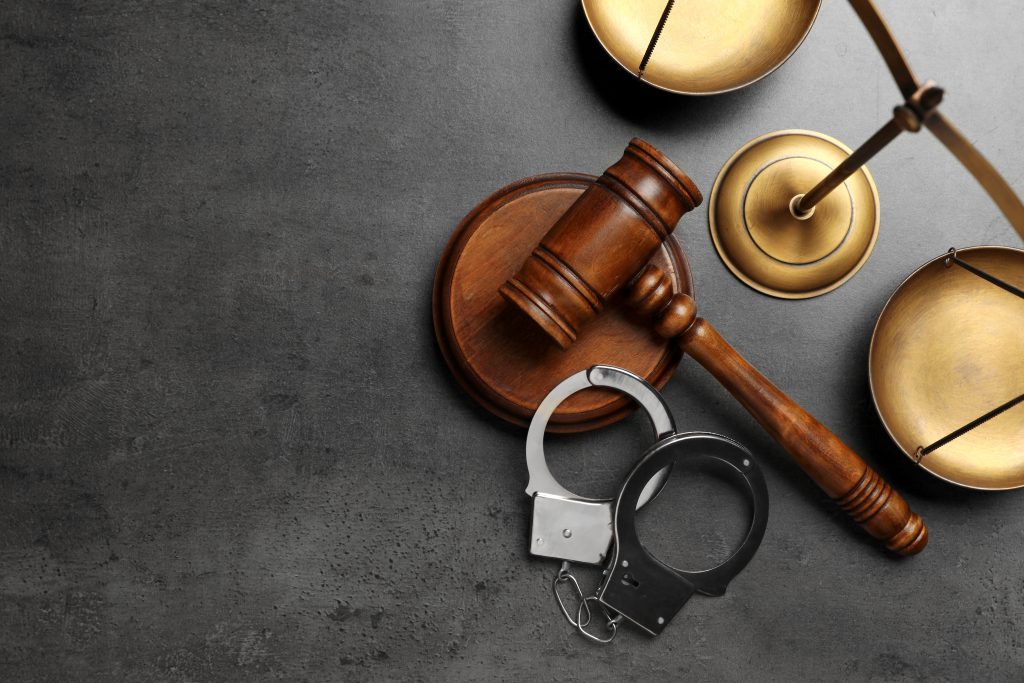 Thus, if you were arrested and charged for a crime, below are six tips to build a strong criminal defense strategy:
1. Hire A Reliable Criminal Defense Attorney
Facing criminal charges may be a daunting process. Unless you're a legal expert yourself, you may need the assistance of a trustworthy criminal defense attorney to handle the case for you. Using their skills, experience, and expertise in criminal defense law, they may thoroughly review your case and provide you with valuable legal advice regarding the best courses of action to take, especially in terms of your criminal defense strategy.
Hence, to find and hire the right attorney for your situation, it's best to gather at least three prospects before choosing one. To improve your chances of winning, make sure the legal professional you choose specializes in cases similar to yours.
2. Disclose All Important Details To Your Attorney
Now that you have an attorney who can help you, the next thing to do is to provide all the important details of your criminal charges to them. These can include everything concerning your side of the story.
Typically, disclosing any information about your case is crucial for its success. Your legal representative should know everything so no unexpected piece of evidence will come forward for the prosecution. Remember, the more your attorney is aware of your case, the more they can build an effective criminal defense.
3. Know The Charges Against You
To effectively build a strong criminal defense strategy, it's crucial to know the charges against you. By familiarizing what you're up against, you and your criminal defense attorney will know what to do and what's at stake when you get a conviction.
As a result, you may be able to prepare a good defense strategy and work with the right people to win your case.
4. Do Not Share Any Details Of Your Case To Anyone
Building a criminal defense strategy is never easy. It's not only about working with a dedicated attorney to help you fight your charges. But it's also about doing the things that won't compromise your chances of effectively defending yourself and obtain a favorable outcome. This means not talking about your case to anyone, except your legal representative.
You can do this by exercising your right to remain silent and have a competent legal counsel during the police investigation. Also, it's important not to share your situation with friends or not post anything on social media. Doing so can help you create a great criminal defense strategy without compromising it along the way.
5. Gather Evidence
Aside from knowing the entire story of your case, it's also essential to collect evidence you can use to come up with a strong criminal defense. These pieces of evidence can be used to support your defense strategy and make sure you get a favorable judgment in court.
So, to get started with the collection of evidence, find a criminal defense attorney who knows how to visit the crime scene and obtain all relevant documents, including witness' testimonies. That way, you can make the most out of any evidence available to you, strengthening your defense so you can get your case dismissed or your charges reduced.
6. Assess All Your Legal Options
Apart from the general facts of your case, the specific details may have a significant impact on the success of your defense strategy. Because of this, it can be a good idea to evaluate all your options so it's much easier to defend yourself from the charges against you.
By assessing your legal options, you may know what course of action to take to get your charges reduced or case fully dismissed. For example, in some cases, it may be a better option to fight your criminal charges aggressively or negotiate with the prosecution to reduce your charges.
When you know how to evaluate these things, you can come up with a better criminal defense.
Bottom Line
Indeed, dealing with criminal charges may be a daunting experience. If you have no idea how to defend yourself, you may end up facing serious legal consequences that'll change your life forever. Therefore, if you were arrested for a crime, keep these tips in mind so you can build a defense that'll get you out of trouble, allowing you to return to your normal, peaceful life.
Mikael Blake is a law student. He's been studying law for three years. He shares his knowledge about different areas of law by writing blogs and guest posts online. During his free time, he enjoys hiking and mountain climbing with his friends.