4 Things To Look For In A Criminal Defense Lawyer
A criminal charge is a serious matter you have to navigate through. If it was your fault, then it's something you have to live with as a consequence of your actions. However, you can always move on from it smoothly and successfully. If you maintain your innocence and state that you've been wrongly accused of this offense, then you'll have to prove your claim.
Once you've understood how important it is to have a defense attorney by your side when you're facing a criminal charge, your next step should be to get in touch with one. Since criminal charges shouldn't be taken lightly, you can't settle for just anyone. You have to make sure that you choose the best so you can have the best outcome for your case. Remember that not all lawyers are equal, which means you've got to be thorough with the selection process.
Read Also – Understanding the Essential Qualities And Skills of a Criminal Defense Lawyer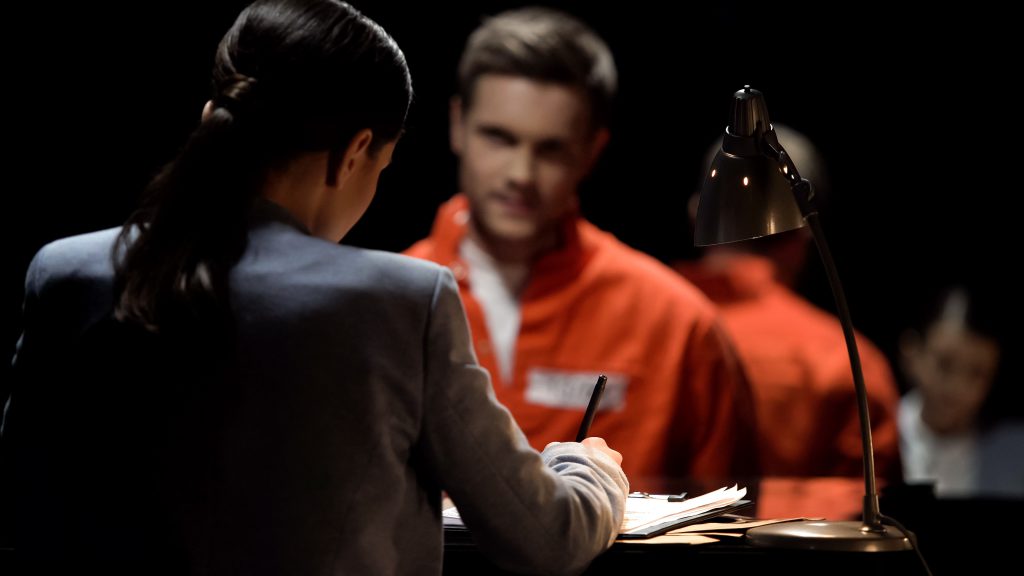 To help you with that pursuit, here are four things you should look for in a criminal defense lawyer:
1. References
A good criminal defense lawyer should have a positive reputation. This is easy to determine nowadays given the widespread availability of information online.
If you've got friends or family members who know a criminal defense attorney or have hired one before, ask them for names and contact details. You can continue your search online by reviewing each recommended lawyer's background and client feedback on their website.
Read Also – When and How You Should Apply Self Defense
2. Responsiveness
When all the criminal defense lawyers you're choosing from have equal or similar qualifications, there's one thing you can do for you to narrow down your list: check how responsive they are. Surely you wouldn't want to deal with a lawyer who doesn't call you back quickly enough, especially when you have important questions.
Read Also – 10 Facts Everyone Should Know About Indian Sedition Law
One of the early indications as to whether your lawyer's going to be responsive is when during your first meeting, they spend ample time to talk to you about your case. If they rush the conversation, it might be a telling sign that the lawyer is less interested in giving you the best outcome for your case and more concerned about the payment.
Should there be other red flags in your subsequent meetings, whether they're in-person or virtual consultations, it would be best for you to look for another legal counsel instead.
Read Also – Self Defence Laws in India
3. Personality And Professionalism
You also need to be comfortable with your lawyer. A criminal charge is already difficult to deal with, so you wouldn't want to complicate things further by working with a lawyer who's incompatible with you.
Keep in mind that in many instances, a criminal case can go on for quite some time. If there are numerous delays, it might even extend to years. Hence, you have to ensure that there's a good working relationship between you and your lawyer so you don't have to dread every meeting or court trial.
Ask yourself these questions when choosing among different lawyers in order to figure out if a particular attorney is right for you:
Is the lawyer concerned about how the criminal charge can affect your entire life?
Does the lawyer make you feel like you can talk to them openly and comfortably like you would with a friend?
Does the attorney explain things in a way that's clear and easily understood?
If the answer to all these questions is 'yes,' then that's a good reason for you to consider hiring that criminal defense lawyer.
4. Specialization In Criminal Law
Not all criminal defense lawyers specialize in criminal law. There are those who are general practitioners and also work on other types of legal cases. So if you want to maximize your chances of getting a good outcome, choose a criminal lawyer who specializes and focuses only on criminal cases.
With that kind of lawyer, you're getting a professional who has dedicated years to learning the ins and outs of criminal law. They also have extensive experience in handling criminal cases, so you can have peace of mind knowing that someone who's fully qualified for the job is on your side.
Read Also – 7 things to learn before hiring a criminal lawyer
Conclusion
It's crucial to take these factors into account since a lawyer is one of the key players when it comes to helping you resolve your criminal charge. Your criminal lawyer shouldn't be the same person you hired to take care of your will, your insurance, and other civil matters. They handle a completely different area of the law that other lawyers may not be versed in. And with so many professionals for you to choose from, you need to narrow down your options. You can do just that by following the tips mentioned above.
Read Also – Explore Essential Attributes of a Criminal Defense Lawyer
David Johnson is a criminal defense legal advocate. He spends his retirement years sharing his legal expertise online through guest blogging. David enjoys gardening and taking care of his dog named Milo.