5 Things Every Employer Should Know About Workers' Compensation
If you're an employer, you must ensure the health and safety of all your workers in the workplace. Failing to do so can result in injuries or illnesses that might have long-term effects on the affected employees. Fortunately, you can do something to help them recover compensation for their losses. Hence, the workers' compensation insurance comes into play.  
Generally, almost all states require employers to have workers' compensation insurance for their employees. It's a state-mandated type of insurance that seeks to compensate employees who got injured or sick during their employment. Although workers' compensation seems to be a complicated matter, it doesn't need to be as long as you know much about it.
Read more for a walkthrough of the five things every employer should know about workers' compensation.
1. Workers' Compensation Protects Both Employees And The Employer  
Filing a workers' compensation claim provides certainty to both employers and employees. If you have an injured or sick worker in the workplace, they can use this insurance program to receive compensation for all their economic and non-economic losses. With the help of a lawyer from reliable law firms like Pathfinder Injury Law or other options near you, you can get the coverage you need as quickly as possible.
However, if you're an employer, having workers' compensation insurance coverage can protect you from costly and time-consuming lawsuits initiated by your employee. This is especially true if your negligence has caused the injury or illness.
Since the workers' compensation is a no-fault insurance program, you don't need to worry about getting sued if the affected employee chooses to file one for their situation. It's essential to note that deciding to file a workers' compensation claim means the employee waives their right to bring a lawsuit against you in court.
2. There Are Different Types Of Workers' Compensation Benefits 
As an employer, carrying workers' compensation insurance is essential because it assists your employer who sustains an injury or illness while working for you. Typically, there are four different types of workers' compensation benefits an injured or ill worker can avail. These benefits can include:
Medical: These are used to pay the affected employee's medical expenses incurred due to an injury or illness. These costs can include hospital and surgery care, medications, physical therapy, medical equipment, and doctor visits.  
Disability: These are given to replace part of the employee's wages who got injured, became disabled, and couldn't work. The amount of benefits you receive depends on certain factors, including the type of disability.  
Rehabilitation: They're used to financially support an employee who sustained a permanent disability and could no longer retain their former job. They cover expenses for job training, job development and placement, and skills assessment and testing.  
Death: If the employee died from an injury suffered in the workplace, the dependents could recover these benefits to support burial expenses and funeral costs.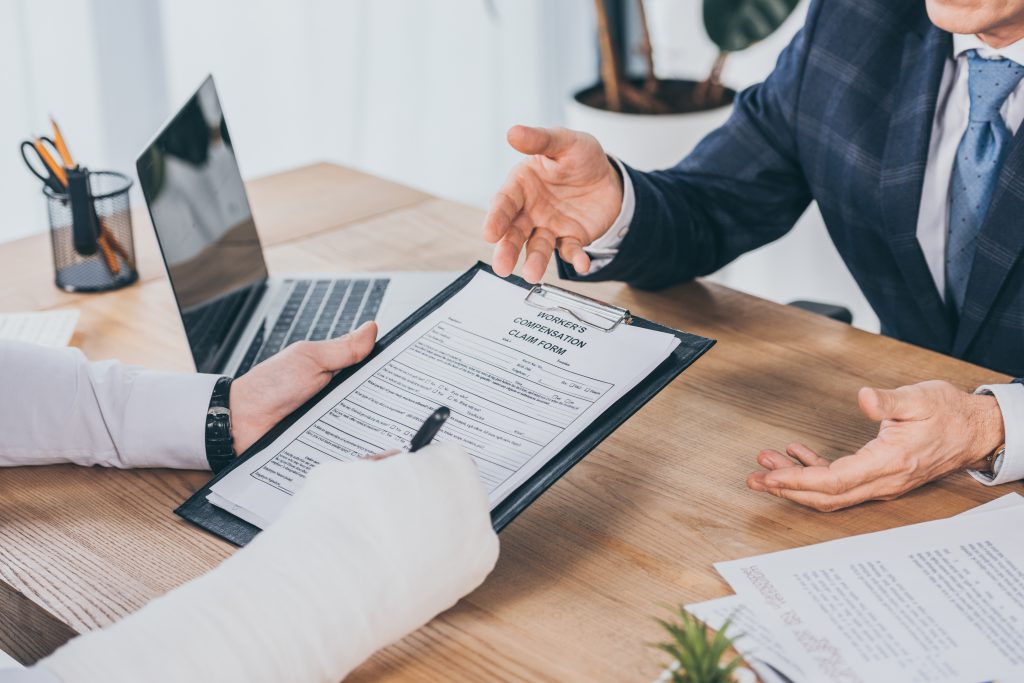 3. Some Work-Related Injuries Or Illnesses Are Outside The Scope Of Workers' Compensation
Workers' compensation doesn't cover some workplace injuries or illnesses. That said, you need to identify which of them are within or outside the scope of the insurance program. Generally, workers' compensation covers injuries and illnesses that occur while the employee is working. Common examples include repetitive stress injuries, occupational diseases, chronic pain, and work-related accidents, including slips and falls.
On the other hand, certain situations can make a worker ineligible for workers' compensation benefits. For instance, if they become injured or sick due to the following, they may be denied coverage:
Using illegal drugs;
Self-infliction;
Starting a fight;
Drinking alcohol;
Violating the company policy;
Wasn't on the job when the incident happened.
4. Workers' Compensation Fraud Can Lead To Higher Insurance Premiums And Penalties  
As an employer, you also need to educate yourself about workers' compensation fraud. It refers to a misrepresentation made by an employer or employee to benefit financially. Since you're the one paying for this type of insurance, you may be charged high insurance premiums and penalties if you commit fraud.
Some common examples of workers' compensation fraud committed by employers can include under-reporting the number of employees under your business and misclassifying your employees as non-employees, independent contractors, or owners. Thus, if you want to save yourself from paying expensive premiums and penalties, be wary about workers' compensation fraud.
5. The Correct Process Must Be Followed To Receive Benefits  
You should know that it's your responsibility as an employer to file the workers' compensation claims on your behalf. As such, specific steps should be followed to properly receive the benefits under the workers' compensation insurance.
For instance, you need to ensure that the affected employee notifies you about the details of the injury or illness. You also have to make sure you provide them with proper paperwork and guidance throughout the claims process.
Lastly, you should ensure you follow the statute of limitations when filing a workers' compensation claim. Otherwise, your employee loses their right to recover the compensation they need.
Bottom Line
Dealing with workers' compensation matters doesn't need to be challenging. As long as you're knowledgeable about it, you can navigate the whole process as smoothly as possible. Hence, if you carry workers' comp insurance for your employees, to keep the information mentioned above in mind. That way, you'll know what to do when an employee needs to get compensated with the benefits under the said insurance.
David Chester works as a paralegal in one of the law firms in their area. They share their knowledge about workers' compensation and personal injury laws by writing and publishing blog posts and articles online. During their free time, they go out with family and friends for a relaxing road trip.