Recession Proofing Your Legal Practice
The Coronavirus Pandemic has pushed us into a deep global recession with effect from March 2020. Since then, we've heard the news of stock markets crashing, mass firings, and companies going into bankruptcy. The economies all over the world have been bruised and battered. Naturally, legal practice across the world has been affected too.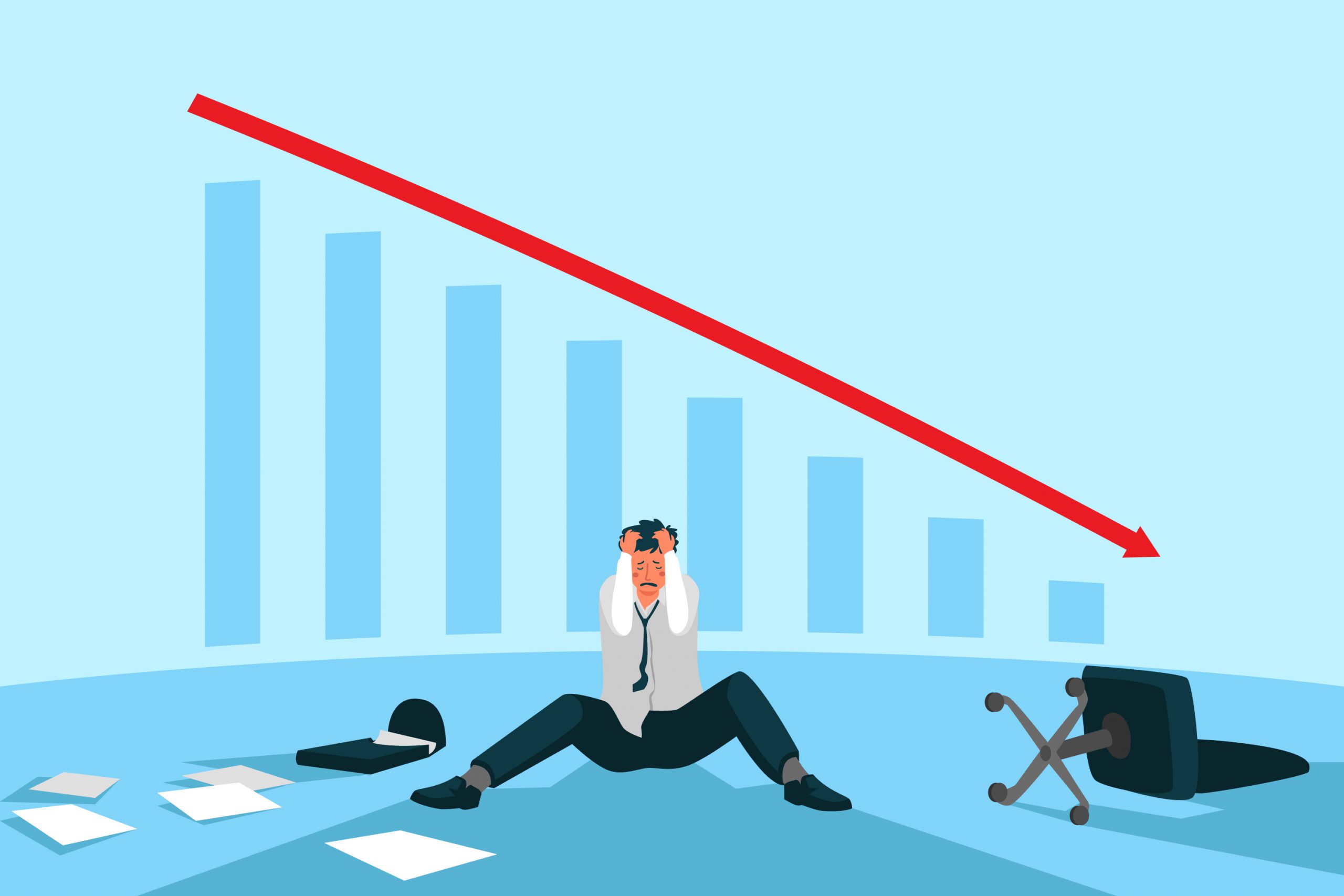 What is a Recession?
A recession refers to a period of declining economic performance across an entire economy that lasts for several months. It impacts real GDP and individual incomes. Further, they are characterized by a rash of business failures and often bank failures, slow or negative growth in production, and elevated unemployment.
What does Recession Look Like for Legal Practices?
Some law firms thrive during a recession having built legal practices in areas that boom in desperate economic times. Lawyers that focus on foreclosures, bankruptcy laws, and litigation practices do well in these desperate times. However, a recession can be bad for lawyers in other legal practice areas.
With an economic slowdown and you being stuck at home during a lockdown you might quickly find your revenues trending downward, or perhaps even plummeting. Medium-size law firms often drop their prices to attract more clients and the smaller firms are affected who lose a lot of business as a result. Clients on the other hand also tend to reduce their legal spending and put things off until later. It gets difficult to keep your existing clients and even more difficult to get new clients.
Read Also – Coronavirus Act 2020 (United Kingdom)
How to Recession-Proof Your Legal Practice?
Do a SWOT Analysis of Your Legal Practice
A SWOT analysis can be helpful in developing a strong business strategy when you sense your business environment changing. It will help your business identify its strengths and weaknesses and will also highlight the business opportunities and threats it may face in the marketplace. An existing legal practice can do a SWOT analysis anytime to take proactive decisions in these uncertain times to ensure that it's on the right track.
Identify New Business Opportunities
Our economy during a recession is bound to be unpredictable. But the ones who make it through the ups and downs unharmed are the people who focus on new business opportunities during a recession. As a Lawyer, you may have your own preference and niche. But the trick here is to focus on areas of law that boom even during this doom and manage it strategically. You may want to shift your focus more toward other areas of law like foreclosures, bankruptcy, litigation, etc. Further, you can even focus on clients who have been denied COVID-19 Insurance cover who need legal representation to fight the claim.
Reassure Your Existing Clients
The Coronavirus Pandemic has us all in a public-health lockdown and with that, you're not in a position to personally check in with your clients to reassure them and put their minds at ease. This is often when the client starts to lose faith in the lawyer and starts considering alternatives. The best way to avoid this is to regularly check in with your clients. Keep them posted about the status of their case. Show some initiative by giving them prompt and regular updates. Try to be present and an active problem solver in their lives. Have a good attitude towards your client. As the saying goes – A happy client is a repeat client.
Be Irreplaceable
It is understandable if you are worried about your clients walking out on you or replacing you with someone offering legal services for cheaper during this pandemic. However, this won't happen to you if you're proactive and at the top of your game even during these uncertain times. Do exceptional work for your existing clients. Invest that extra time in the assignment and exceed expectations every time. Go above and beyond for your clients and when the time comes, they will think twice before walking out on you because you just became irreplaceable to them.
Read Also – Comprehensive Tech Plan for Indian Law Firms
Invest in Digital Transformation
The COVID-19 Crisis has caught the entire world by a big unpleasant surprise. The most important thing right now is to sustain the Business Continuity and investing in digital transformation can be key for this. The work-from-home culture has caught on since the lockdown and everything is being done online now. So this is the best time to invest in digital transformation through cloud-based law firm software. The following are some things that you need to consider investing in for your legal practice:
Online Collaboration Tools
Hybrid Cloud and File Storage Software
Project Management Apps
Information Security Software
Antivirus Software
Online Communication Platforms
Develop an Online Marketing Strategy
Coronavirus pandemic has disrupted a lot of things and in the wake of social distancing, more people than ever are turning to the internet. You now have a bigger audience to reach but with a rise in competition, it will be harder to convince people to connect with you and part with their money. With the right online legal marketing strategy, you can reach more clients who are in need of legal representation/advice. Some ways you can step up your online marketing game include, making an email list, connecting with potential clients and sharing important information with them, boosting the web traffic on your website by blogging more often, etc. Further, you can also use social media platforms for marketing purposes.
Read Also – The Only 3 Reasons you Should Work in a Large Law Firm
Build Up Your Cash Reserves
Another way to recession proof your legal practice is that once you've taken some steps to ensure your business continuity and revenue starts flowing in, instead of investing it, consider stockpiling some of the cash. You could create an emergency reserve fund that you could use in case of any unforeseen circumstances. Further, you can consider investing in liquid funds as they do not invest in equity markets and are not directly affected by a market crash during a recession.
Plan Ahead to Recession Proof your Legal Practice
Anticipate the changes that are going to happen in the upcoming months. Make a plan and get ahead of it before it becomes a problem. Say you anticipate finance problems in the near future then take measures for it now.
Focus on Performance Improvement
You can plan all day but your execution will matter at the end of the day. It is important to learn from your mistakes and better yourself every time. Find a better, faster, and more efficient way of doing things. Adapt and improve based on your current situation and you'll be unstoppable even during a recession.
Be Open to a Side Hustle
As a Lawyer, you could take up more cases that you would have otherwise passed up or you could start a side hustle by becoming a temporary guest online law lecturer. You could also consider writing Legal Editorials for websites as a guest writer. This is one of the best tips to recession proof your legal practice.
Manage Your Expenses Better
A sound money management plan could be a light at the end of the tunnel for someone in a financial crisis during this pandemic. Getting your finances in order can be the best way to recession proof your legal practice. Here are some ways to manage your finances better – Create a budget, understand your expenses, and your monthly income. Limit your spending to only essential items and avoid all non-essential spending for the time being. Further, try to maintain an emergency reserve fund which can be useful in a cash crunch situation.
Maintain Your Professional Network
It is important to reach out, stay in touch, and deepen your connection with your professional network, especially during a recession. Maintain a good relationship with your fellow legal professionals. Offer to help your colleagues, show them that you care, prioritize certain influential colleagues, stay active on professional social media platforms, regroup from time to time. Staying in touch and maintaining ties with your network will go a long way in getting potential clients via referrals.
Read Also – Article 16 of the Constitution of India
Conclusion
One thing we do know is that despite the current pandemic, opportunities still knock in a recession, but only for those prepared to seize them. With the right business strategies in place, your legal practice will be ready to take advantage of these opportunities. The difference between succeeding and failing during this pandemic depends entirely on how you handle the changes during this recession and how you adapt to them. The time to take control of your legal practice is now!