Invoice: What is it and how does it work with Legodesk
An invoice is a legal document that is typically used in business-to-business transactions. It is a request for payment for goods or services that have been provided. An invoice usually includes the name and contact information of the vendor, as well as a description of the goods or services that were provided. The invoice also typically includes the terms of payment, such as the due date and the total amount owed. In some cases, an invoice may also include information about late fees or interest charges.
In the context of a law firm, an invoice is typically used to request payment for legal services that have been provided. The invoice will usually include the name and contact information of the law firm, as well as a description of the legal services that were provided.
When it comes to providing client-centered services, it starts with rethinking your traditional billing model. With respect to law firm pricing, you have more room to experiment now than ever before, and lots of lawyers are getting success with different legal invoicing models.
The prices you charge your clients can be aligned with a variety of pricing models, all of which are designed to encourage your firm to be both creative and efficient in delivering value. Furthermore, pricing and fees for law firms cannot exist in a vacuum; they need to be part of your firm's overall profitability strategy, as well as competitive solutions in your market.
Read Also – Law Firm Billing: Invoice Adjustments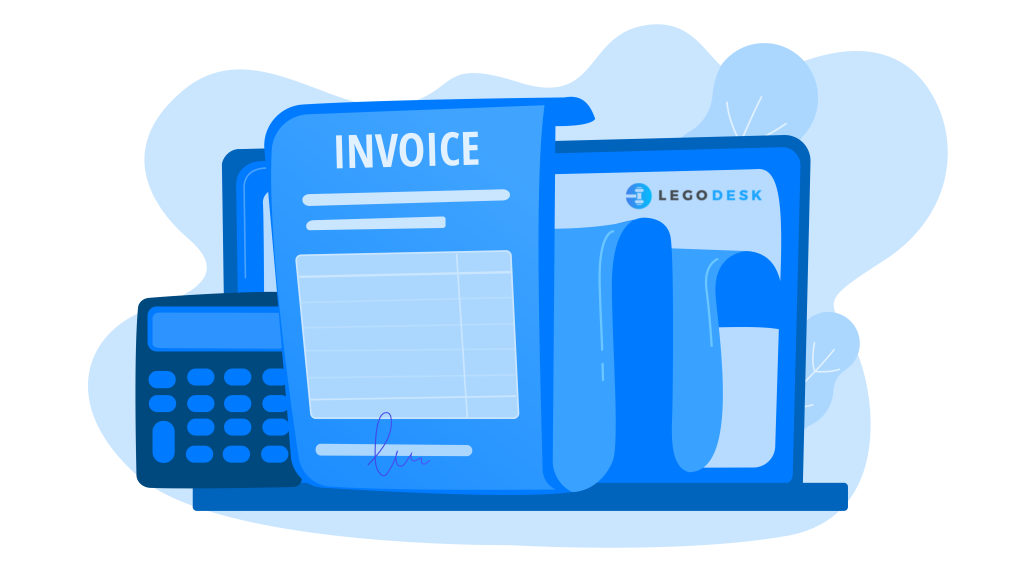 Different kinds of legal invoicing and fee structures
Understanding the value of your work is essential to setting your fee structures. Here are some of the common legal invoicing structures that a law firm can implement:
1. Fixed Fee/ Flat Fee
Fixed fees, also known as flat fees, are fees that are agreed upon in advance before a particular legal matter is completed. If you are drafting wills, filing for bankruptcy, or other forms-based matters, fixed fees may appeal to both the client and the lawyers since these kinds of matters are usually free of surprises and payment collection issues.
Another benefit to a fixed fee agreement is that they award your knowledge and capability. If you're specifically experienced in a particular matter, you will be able to increase your time and your clients will be glad to have their cases resolved competently.
2. Variable Fee
Fees that are subject to change in either their level or volume would be considered variable fees, such as hourly production wages, sales commissions, inventory, packaging supplies, or shipping costs.
3. Hourly Fee
The most common way people think of legal fees is hourly invoicing. However, this method of law firm invoicing is outmoded and not as client-friendly. Increasingly, clients expect their lawyers to be more transparent and predictable in their invoicing. When you charge an hourly rate, your earnings are always limited by your time. If you must charge by the hour, your rate should be based on a combination of these factors:
The subject matter expertise you possess
Rates that are competitive in your jurisdiction
Case and matter type
Types of clients
4. Capped/Camoulaged Fee
A capped fee or camouflaged fee is very much like the hourly pricing. In this invoicing structure, a client will compensate you by the hour, but the number of hours you work is hidden at a pre-arranged limit. The client will pay you either after the completion of work or when the predetermined time is met. The advantage to this invoicing structure is that clients will be happy knowing they are not paying more than a fixed amount, but still has all the liabilities of billing by the hour. Plus, if a client is expecting you to have a case closed within the pre-determined time and the case isn't closed on time, both you and your client may be discouraged.
5. Sliding Fee
A sliding fee is also referred to as a sliding-scale fee, this law firm invoicing structure depends on a client's financial ability to pay, which is often decided by the salary and/or family size of your clients. This means that how much each client will pay, whether hourly or at a flat fee, will be decided by their earnings, rather than you just billing your standard rate. So those clients with lower earnings will be paying a smaller fee, giving those clients who require legal services wide access to otherwise out-of-budget lawyers.
6. Unbundled Fee
The unbundled fee is referred to when clients hire lawyers for a particular task or to help them for only a single task or problem rather than for an entire legal case. How much you bill them will fluctuate depending on what the client is demanding you to do, and you'll have the opportunity to bill hourly or at a flat rate. It is a bit harder to decide on a price for unbundled fees, but you can check-in for the charges with other lawyers to know what they are charging.
7. Subscription Fee
A subscription fee is a certain amount you bill for your services or a set of services offered for a fixed rate from a law firm on a consistent basis. Offering legal subscription plans can generate a steady flow of earnings for your law firm and assist clients to help themselves. The crucial aspect of generating legal subscription plans is to produce your work. Consider how you might be able to turn your services into products. For instance, you could provide a set of online forms with instructions that clients can buy for a flat fee for various tasks, such as forming a corporate entity. If you're feeling particularly clever, you can automate the complete process for clients so that the drafting work is done for them automatically. You can choose any legal billing software from the market for setting up a subscription plan but here we are recommending Legodesk.
Read Also – How court fees are calculated in India?
How Legodesk alleviates the invoicing process
You must be thinking why Legodesk? Well, Legodesk is brilliant legal billing software for law firms and lawyers which gets you paid faster. It offers you to generate custom invoices and receive payments through multiple payment gateways. With its automatic accounting features, it makes finance management smooth sailing.
With Legodesk you can create and edit invoices as per your and your client's requirements. You can charge your clients according to your agreement and suitability. Also, Legodesk offers a discount or invoice adjustment feature so if you wish you can also add taxes and discounts on bills.
Furthermore, Legodesk's reports and analysis feature is a cherry on top as you can keep an eye on your firm's finances and expenses with ease. Legal services and law firm billing is a matter of being client-centric. As you practice and assist your clients, you want to make them feel safe and at ease not only by providing genuine services but also by making them feel like they're receiving more services than they're paying for.