Right to Maintenance Under Section 125 of Criminal Procedure Code
Right to Maintenance in the Criminal Procedure Code is enshrined under Section 125. It aims towards speedy and effective remedy to persons who have been neglected or refused maintenance by their husbands, fathers or sons. Although maintenance can be claimed under the personal laws of the parties, most poor and destitute women opt to claim it under the summary proceedings available to them under this section. It is thus, beneficial social legislation aimed at preventing vagrancy and delinquency.
Who Can Claim Maintenance?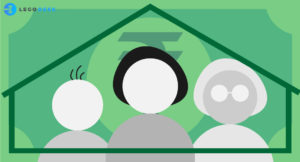 Under Section 125(1), three categories of women are entitled to claim maintenance – wife, female child and mother.
Wife: Wives, who are unable to maintain herself, are entitled to claim maintenance. A woman was considered a wife only if her marriage to the man is legally valid. Legal validation of the marriage stems from the personal law of the parties. In that sense, if the marriage is proved illegal or void, it is not possible for the wife to claim maintenance. For Section 125, wife means and connotes a divorced wife who is not living in adultery and also does not remarry at the time of claiming maintenance. The position of divorced Muslim women in India was paid due attention to in the landmark judgment of the Supreme Court – Mohd Ahmed Khan v Shah Bano Begum[1]. It was observed that there is no conflict between the provisions of Section 125 and those laid down in the Shariat Act. Proceeding under one does not abrogate the right to claim under another.
Child: A child can either be male or female, provided the child is a minor. A minor means a person who under the provisions of the Indian Majority Act, 1875 is deemed not to have attained majority. It does not matter whether the child is legitimate or illegitimate or whether married or unmarried. But a married woman who has attained majority cannot claim maintenance from her father. As such, she becomes the 'responsibility' of her husband.
Further. Further, even after attaining majority if a child is suffering from a physical or mental abnormality, and is unable to maintain themselves, are entitled to maintenance
Parents: A person is bound to maintain his father or mother throughout their lifetime, provided they are unable to maintain themselves. The term 'his father or mother' is not restricted to only sons, and the daughter is as much liable to maintain her parents as the son. Further, even adoptive parents are included in this section and can choose to proceed against anyone or more children provided there are two or more of them.
What are the Conditions Essential for Granting Maintenance?
The conditions essential for granting maintenance are as follows:
Possess the Sufficient Means to Maintain: The person from whom maintenance is claimed must have the ability to pay maintenance. Ability means that the person not only has visible means such as land and sufficient employment but is also healthy and able-bodied. An unhealthy person cannot be forced to support his wife, children or parents because of his insufficiency to maintain himself.
Neglect or Refusal to Maintain: Neglect or refusal to maintain the claimant may be either by words or by conduct. It can be either express or implied. The burden of proving neglect or refusal lies on the person claiming maintenance. Further, the term maintenance means 'proper maintenance'. It includes mental as well as physical well being, and as such if there is a neglect of either, the person from whom maintenance is claimed is liable.
Persons Claiming Maintenance Must Be Unable to Maintain Themselves: As the object of the Section is to prevent destitution, only persons unable to maintain themselves according to their previous standard of living are entitled to maintenance. If a person is healthy and pursuing gainful employment, no maintenance is given. Further, even if a wife is earning, she can be given maintenance because the object is to maintain the same standard of living that persisted before the divorce or separation.
What is the Amount of Maintenance that Can Be Given?
Only Judicial Magistrate of First Class can deal and decide claims under Section 125. A monthly allowance may be granted that is deemed just and fair. Further, it is payable either from the date of order of payment from the date of application for maintenance. A second application for maintenance is also allowed owing to change in prices of products in the economy or change in material circumstances of either party.
Conclusion
The remedy available under Section 125 is quick and inexpensive as opposed to any remedies available under personal laws. It is also equally important to point out that it is a distinct remedy, i.e. there is no conflict between the two legal provisions. Persons who have obtained money under their personal law is not a valid reason to abrogate them from claiming maintenance under Section 125.
Indian society has come quite far from where it once was. Although the provision aims at preventing vagrancy among marginalised groups, many women and people of old age are denied to claim their rights of maintenance. Thus, this section is a measure of social justice specifically enacted to protect such groups. The Indian Courts are increasingly being vigilant and working towards protection and restoration of their rights. But it is only when women are allowed to become educationally and economically independent that they can understand their rights. It is only then that social upliftment in its most real sense will be possible.