Mediation in Matrimonial Disputes
Mediation is a very effective alternative remedy since it focuses on the non-coercive and consensual process. This way of dispute resolution not only save time but also decrease the anger and estranged relationships resulting from litigation. Mediation is taking place today in the United States and in foreign countries, including Canada and England.
The role of mediation in family and matrimonial disputes is of great importance because of the unique nature of family law. Family matters comprise not only the law and facts but also feelings. The rise in the number of divorces and of children born outside marriage has caused states to look for methods other than litigation. To solve family disputes involving child visitation, as well as financial matters. Mediation is one such way.
Read Also – Legal Client Management : Problem and Solution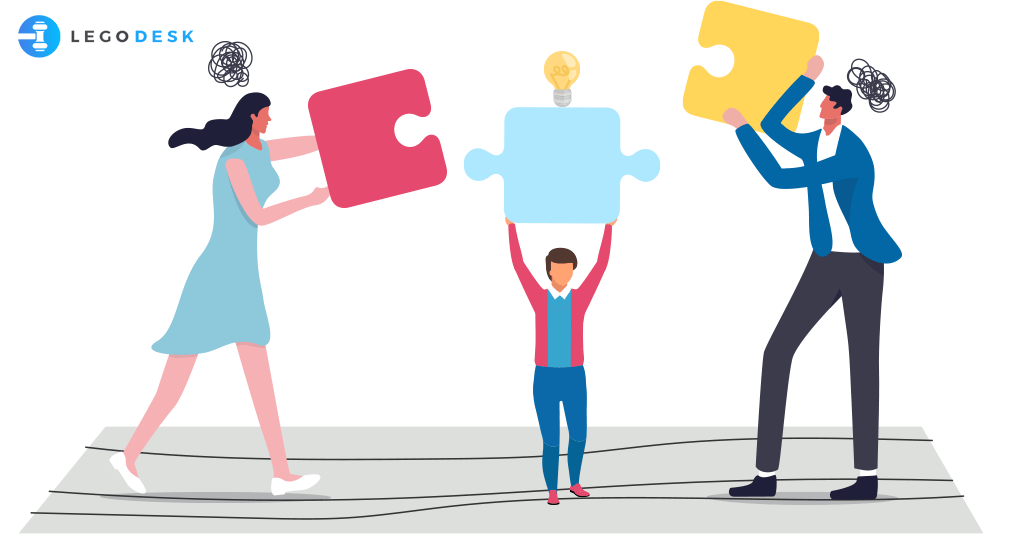 What is mediation in matrimonial disputes?
Mediation in matrimonial disputes is distinct in its form. And content from that in the topic of commercial and property disputes. Matrimonial disputes are different from other kinds of disputes. On account of the presence of certain aspects that are not achieved in other disputes. These aspects are motivation, sentiments, social compulsions, personal liabilities, and responsibilities of the parties. And also the views of the two parties regarding life in general and to the institution of marriage in particular, the security for the future life, so on and so forth. Very rarely irrational and emotional factors also have dominant roles in the creation of the dispute as well as in their settlement. Further his/her objective is to look for a solution with no damage or minimum damage to the parties. He cannot just go between the two sides telling him how the other party may take suggestions for a solution.
Read Also – The procedure followed in Matrimonial Petitions in India
Role of mediation in matrimonial disputes
Mediation can still be an advantageous process for those who think that the school of thought that an attorney is always required for each party. Indeed, the couple can agree to mediate, in the absence or presence of lawyers available at the mediation sessions. And the process can continue until one achieves an agreement; the separate attorneys can then finalize this agreement.
At every stage of this mediation proceeding, one can advise each party can by their respective attorneys of their rights and the ramifications of each decision. In this way, one can avoid the adversarial nature of the litigation process, and the client can be "represented" by different attorneys at every stage.
This model may be the best, the parties are moving forward in as amicable a way as possible, and their respective attorneys are carefully monitoring their "conflicting interests" (if any). Thus, the role of mediation in family and matrimonial disputes is very essential.
Read Also – Challenges and Scope of Mediation in India
Ways of mediation in matrimonial disputes
In the area of conflict resolution, one can say that there are three levels of relationship in which people can operate to do matrimonial dispute settlement: "you or me," "you and me," as well as "we."
In the "you or me" approach, each of the parties is looking for what is best for them, without regard to what the other wants or needs; namely, a win/lose circumstance.
Each of the participants is into going their separate ways, in the "you and me" way of approach. But both of them also support each other in winning.
In the "we" domain, the parties would be going in the same direction with a unified effort. Mediation can occur where the couple learns how to resolve issues in a "you and me" or "we" approach in mind.
Read Also – Motor Accident Mediation Authority
Advantages of mediation
​The process is informal and flexible; lawyers are not necessary. There are no formal rules of evidence and no witnesses. Mediation is a confidential procedure. The mediators will not reveal any information disclosed during the mediation. No one transcribes them, as the sessions are not recorded through tape. At the conclusion of the mediation, mediators let go of any notes they took during the mediation session. When they want to get on with their business and their lives, mediation is an alternative to consider. Mediation usually takes less time to get over, permitting for an earlier solution than is possible through investigation.
Moreover, mediation usually produces or promotes a Greater Degree of Party Control. Parties who negotiate their own matrimonial dispute settlement have more control over the outcome of their dispute. Parties have an equal weightage in the procedure. There is no determination of fault, but instead, the parties meet a mutually agreeable resolution to their conflict.
Challenges of mediation in matrimonial settlement
The legal system can tackle the legal problems that the couple faces when divorcing. Still, it does not address. It is not equipped to tackle the social and emotional issues that face the parties.
If emotional or social issues are handled properly, legal issues get simpler to handle. Taking it a step further, what most parties really are arguing about is not legal or financial issues. But instead, arguments fueled by their desire to get some form of revenge for a perceived wrong by the other spouse.
Once lawyers help each of the participants and supported them to resolve the emotional and social issues. However, they are in a much better position to deal effectively with legal and financial issues.
However, the role of mediation in family and matrimonial disputes is inevitable. It has its own challenges and remedies and hence needs to be dealt with, accordingly. And, if you are in need of a lawyer to settle some family and matrimonial dispute, try Legodesk for free today!!!