Living Will: Do you need one?
What is a living will?
A living will is a written document. It shows others what your personal decisions are about medical care at the end of your life. It points out the treatments or drugs you want or don't want to extend your life.
What is a difference between a will and a living will?
Various objectives are served by wills and living wills. A will focuses on the distribution of the assets, after the death of an individual. The last will appoints a guardian for small children or other dependents. The transfer of properties owned together with another person or of whom the beneficiary is already connected cannot be managed.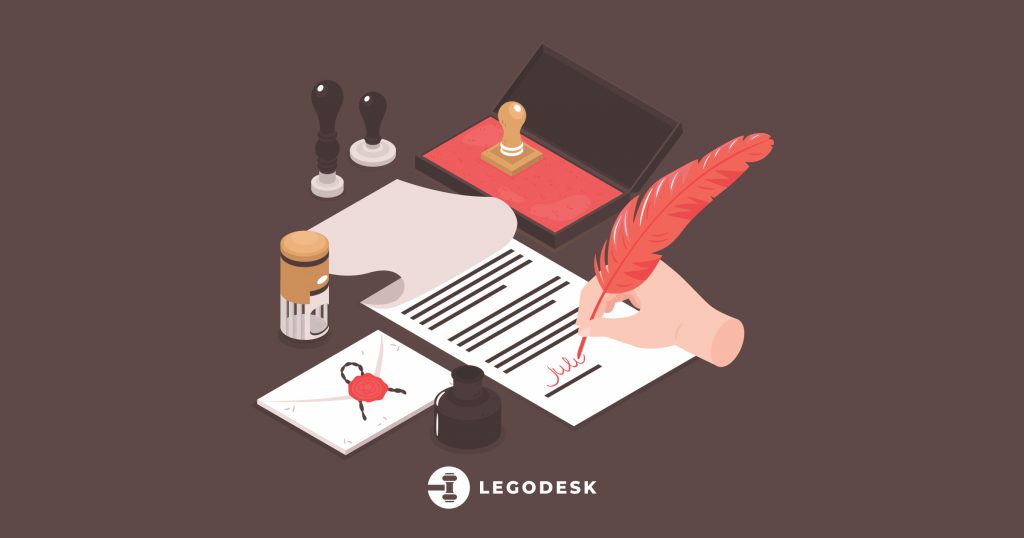 A living will, on the other hand, informs end-of-life choices if you are unable to make them yourself. It specifies what you want to do for your own body. A living will's basic purpose is to give the health care professionals guidance and communicate the expectations for medical attention. More specifically, your wishes regarding other treatments and medical procedures can be detailed in a living will.
What is the criteria for making a will?
In compliance with Section 59 of the Indian Succession Act, 1925, the person who makes the will must be:
of Age
Shouldn't be of unsound Mind
In addition, the section states that during the interval of the soundness of his / her mind, a person normally of unsound mind can make a Will. The section forbids a person from doing a will while he or she is in a state of intoxication or disease that leaves him or her unable to know the impact of the act.
Importance of Having A living will and a will
Both documents offer advice regarding cases in which you cannot speak. Having a living will do not mean that you do not need the other. All records will help prevent disputes between your loved ones and potentially lengthy and time-consuming lawsuits about either the distribution of your estate or your end-of-life care. When you are unable to contact them, they will ensure that your desires will be followed.
When does a living will go into effect?
A living will work when: you must be unable to speak but still be alive. For example, the doctors would continue to look at the living will for advice whether you were lost or in a coma due to a brain injury. But the instant you can speak on your own, the will to survive seems unnecessary and without authority. In its own way, each state treats living wills.
What should you include in your living will?
What should go into it, if you plan to build a living will? There are a few things that you can add to your living will.
1. What would you want if you couldn't breathe on your own anymore?
2. How do you feel about feeding tubes if you are no longer able to feed yourself?
3. What sorts of medications or treatments for the treatment of pain would you be familiar with?
4. Would you want a DNR (Do Not Resuscitate) or a DNI (Do Not Intubate)?
5. What do you feel about your body or organs being donated following your death?
You would still want to make the options about such treatments in the living would record if you have a special medical condition. You're protecting your families from having to make agonizing decisions about your medical treatment by worrying about these possibilities and getting out your wishes beforehand.
Do I need a living will?
The response depends on how you feel about the probability of being alive but not conscious, such as if you are suffering from serious dementia or following a horrible car crash. If you feel deeply about life-preserving mechanisms in any direction, so you need a living will. You will want to try making a living will instead, if not for your own peace of mind. Think of your loved ones, who do not know what you would choose, and may agonize on the decision to invoke life-saving processes or not.
Types of Living Will in India
There are primarily two kinds of Will:
A. Privileged Will: Privilege Will is made to grant privilege to those individuals such as airmen, mariner, navy people, soldiers. When they are on duty, this is done to dispose of the property. It is valid for one month if it is made verbally, so if it is made in writing, then it is valid throughout.
2. Unprivileged Will: An unprivileged will is generated by an individual other than those who do not fall within the category of privileged will, as per Section 63 of the Indian Succession Act 1925. This form of Will may be repealed with a new will or rendered by the testator with a resolution in order to revoke the same.
Validity of Living Will
A Will is only operative until the testator 's death. When the tester is alive, it does not go into action. It remains defective if it comes into effect when the tester is alive. A important condition for Will is the death of the tester.
Laws Relating to Living Wills in India
These are some laws in India with regards to Living Wills:
Indian Succession Act, 1925
Hindu Law (Hindus Personal Law),
Muslim Law (Muslims Personal Law) &
Indian Registration Act, 1908
Conclusion
Having a living will differ from one person to another. It is therefore advisable to have a living will, so that you can voice out your opinion. Likewise, having a will is also advisable. This way, your family members know what to do with your assets and can have peace of mind.
Are you looking for any legal help to create a will/living will? Well, you can find reputed lawyers near you by registering with us.