Legality of Torrents in Indian Market – is Torrenting illegal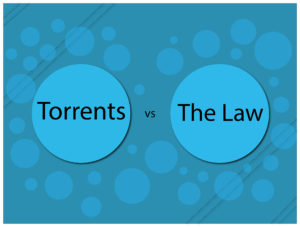 Torrents are of a massive rescue to the movie curiosities and their pockets as well. Torrents are free and easy to download and make available content which is not yet freely available for people to download, even with slower internet speeds. Well, if you want to know how fast your internet speed is go to https://www.speedcheck.org/ site to do a test.
With respect to the use of torrent, there are many controversies and ambiguities. Many Bollywood movies such as Udta Punjab didn't create a record in the box office because the movie was available online even before release. The torrent file contains all the information of the file such as data, format, size, author etc, but not the content which is required to be downloaded. Torrent can be used to view, share and download various contents.
Copyright is the right of the owner over their original work. This work can be in the form of literary, musical work, sound recording, cinematography, or dramatic work. To prevent unauthorized use of the original work (based on skill and labor), there is the establishment of copyright.
Read Also – Article 227 of the Indian Constitution
In July 2016, with the cooperation of the Internet Service Providers, the Indian Government in compliance with competent court orders blocked websites and URLs providing pirated content. In recent times, if any of the blocked websites are visited, there is a display message, part of which reads as,
"…viewing, downloading, exhibiting or duplicating an illicit copy of the contents of this URL is punishable as an offense under the laws of India, including but not limited to under section 63, 63-A, 65 and 65-A of the Copyright Act, 1957…"
This notification came after the movie Dishoom sought for its John Doe orders. A common misconception is that merely visiting a blocked URL or website possibly will get a person arrested, however, this notion is incorrect. Only if a person downloads the duplicate content of this website or URL, one can get caught under the below provisions:
Section 63 of the Copyright Act, 1957: This section deals with the offence of infringement of copyright or any other right granted by this act (except the rights under 53-A i.e. Resale share right in original copies); which shall be punishable with imprisonment for a term not less than six months extending up to three years and fine not less than fifty thousand rupees extending up to two lakh rupees. Punishment can be less than six months or fine less than fifty thousand when the infringement was not for gains or profits during the course of trade or business.
What amounts to infringement? Section 2 (m)
For literary, dramatic and musical work, reproducing other than in the form of a cinematographic film;
For a cinematographic film, a copy of the film through any medium or mean;
For Sound recording, any other recording having the same sound recording made through any means;
For program or performance having rights, any sound recording or cinematographic film.
When is copyright infringed? Section 51
Without the license of the owner of the copyright holder or registrar of copyrights, does any act which is contrary and the exclusive right of doing such act is with the owner. When makes copies of; translates; trades; distributes or creates an adaptation of the work of the original work.
Using for personal purpose amounts to infringement?
No, using for a personal purpose including research is considered as an exception to infringement as it under fair dealing provided in section 52 of the act.
Section 63-A: Increased punishment in case the offense mentioned in section 63 is committed for the second or any subsequent times. The imprisonment in such a case shall not be less than a period of one year extending up to three years, fine not less than one lakh rupees may extend up to two lakh rupees.
Section 65: If any person expressively makes copies or has in possession any plate (tools with the help of which the process of copying is done) with the intention of making infringing copies of works that are protected by copyright, shall be punished with imprisonment up two years and fine.
The Bombay high court in the case of Eros International Media Limited and Ors. vs. Bharat Sanchar Nigam Limited and Ors[1] opined that merely viewing the unlawful copy of the film is not punishable in India. The offense is in making copies, giving in distribution, public exhibition or for sale or hire without the consent and permission of the copyright owner. Keeping the earlier error message in mind court directed the ISPs to have a more generic message and not include "viewing, downloading, exhibiting or duplicating" to avoid confusion in the minds of the layman.
Since torrent sites only contain the information, so if you download a torrent file it is not a crime but if you start downloading from there, then it is punishable. So, the manner of use of torrent is important to depict its legality. For example, if used for downloading copyright-protected material or any pirated software, then it is illegal.
In conclusion, even if a torrent site is used and the content is viewed, it is not an offense to the extent that it is for personal use. Downloading and copying (may also include from pen-drive to hard-drive or vice-versa) and using the same for selling or hiring, is however punishable.
[1] (12.08.2016 – BOMHC):MANU/MH/1484/2016