Importance of Intellectual Property (IP) Rights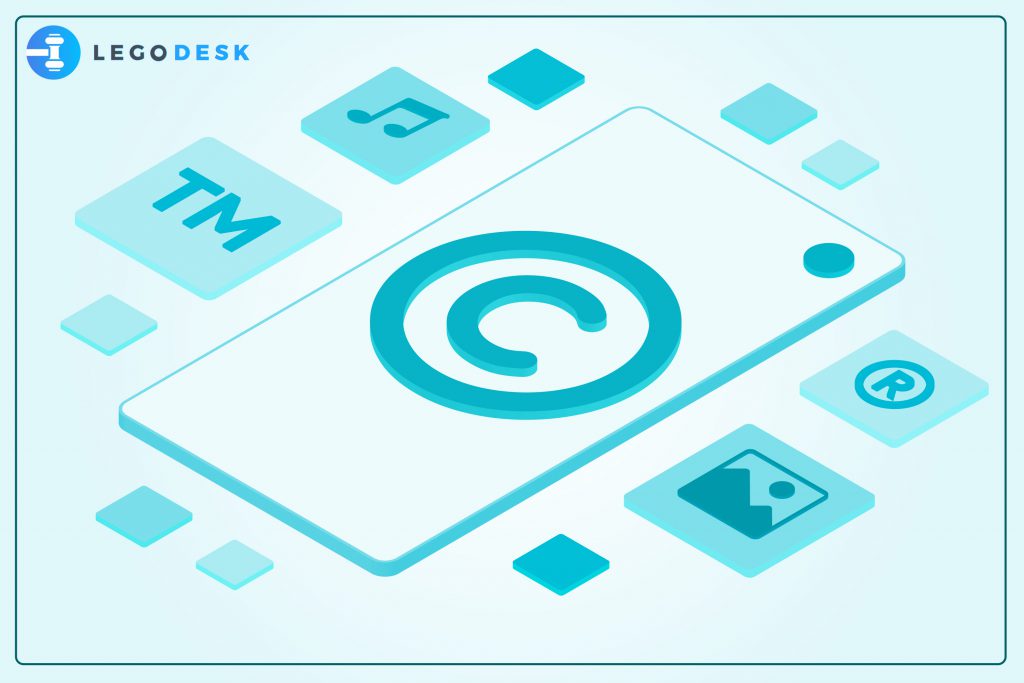 In the modern world, intellectual property (IP) rights have a significant influence on international trade and the indigenous trade of every nation. Additionally, digitalization makes it easy to steal creative ideas by any third party, without any prior permission.
The importance of intellectual property (IP) protection fluctuates in a different part of the world. Consecutively, almost every country which depends on international trade is taking strong measures to protect their intellectual property rights. Strong IP laws make a huge contribution to both the overall economy of the country and their respective state.
What is Intellectual Property (IP)?
Intellectual Property is a general term used for a set of intangible assets owned by any individual person or company. Additionally, an IP asset aims to offer the same protective rights as any other physical property, because of its ability to provide companies with the same competitive advantages.
It refers to creations of the mind: inventions; literary and artistic works; and symbols, names, and images used in commerce. However, Intellectual Property (IP) can be divided into various categories.
Let's understand the key concepts involved in IP Rights.
Copyright
Artists use copyrights to protect the intangible form of expressions like music, painting, or writing. One may still use these artworks. But, they need to give due credit to the owner of the artwork. Generally, authors own the copyright of their published works.
Trademark
It includes the name and identifying logo or design that a company or individual uses to differentiate itself from its rivals. This unique design or symbol makes it easy for a customer to easily identify with products and services and connect with the brand value of the business.
Patent
A unique creation can be protected under a patent. This form of intellectual property (IP) protects prevents a patent from being used or sold, by another party for a set time period. In short, a sovereign authority grants the IP right to the inventor after evaluating its feasibility.
Geographical Indications
A geographical indication states that a product belongs to a specific region and has quality or reputation owing to that region. For example, under geographical indication, Olive oil from Tuscany is a copyrighted and protected product. India, as a member of the World Trade Organization (WTO), enacted the Geographical Indications of Goods (Registration and Protection) Act, 1999 has come into force with effect from 15 September 2003.
Industrial Designs
Visual drawings or designs are protected under the purview Industrial design rights. An industrial design can be a shape, configuration, pattern, ornament, or composition of lines or colors, two or three-dimensional patterns. This pattern is usually used to produce an end product. For example, the blueprint of a heavy-machinery.
Trade Secrets
A trade secret is a formula, practice, process, design, instrument, pattern, commercial method, or compilation of information. It is not common information accessible to everyone. It allows businesses to obtain an economic advantage over competitors or customers. For example, the secret formula of Coca-Cola is guarded under the trade secrets laws.
IP can simply be an idea as well. If the head of your R&D department has a eureka moment during his morning shower and then applies his new idea at work, that's intellectual property too.
The Entrepreneurs Get to Keep Their Ideas.
When you have a great idea for a product or service, there will always be people who will want to duplicate your success and sell your ideas as their own. Depending on individual circumstances, you can use patents, trademarks, or copyrights – all of which cover different areas of intellectual property. This way, you can prevent competitors from using your ideas for their own profit without your consent. Intellectual property (IP) protection applies to businesses of all sizes; even huge corporations have had their ideas infringed upon and have made multi-million dollar lawsuits; just look at the on-going disputes between Apple and Samsung over their smartphones.
The Business Can Profit from its Innovative Ideas
Ideas on their own have little value or no value. Intellectual property (IP) has great untapped potential to turn your ideas into commercially successful goods and services. Registering your patients and copyright can result in a steady stream of royalty and extra revenue, which can improve the overall business bottom line.
Protection of Small Businesses
If you are a small business, it's very important to protect any unique products or services that you own. Otherwise, competitors can use your success to take away market share, resulting in slow growth or loss of revenue. Losing market share early on in a business's development can be devastating and time-consuming if trying to chase up the guilty party without any legal protection. It's important to remember that no one else will check to see if your intellectual property has been infringed; it's your responsibility to ensure that no one else is using your assets.
Securing Unique Ideas and Creations
When any person has a unique idea or creation, there will always be people who will try to replicate that idea or creation for monetary gains. Hence, you must secure your IP assets before they are illegally infringed by any third party. All kinds and sizes of businesses can protect their unique ideas under Intellectual Property (IP) rights. So, after analyzing the business need and circumstances, a person can decide which Intellectual Property Protection (trademark, copyright, or patent registration), can be used for covering different areas of Intellectual Properties
Export Opportunities for the Business Increases
Intellectual Property also increases the competitiveness of a business in the export market. An IP right holder can use these brands or designs for marketing the goods and services in foreign countries. Additionally, they can seek franchising agreement with the overseas firm, or export the patented goods.
Rewards and Encouragement for Entrepreneurs
Intellectual Property (IP) rights incentivize entrepreneurs to keep pushing for new advances in the face of adversity. It also facilitates the free flow of information by sharing the protected know-how critical to the original, patented invention. In turn, this process leads to new innovations and improvements to existing ones.
Conclusion
Thus, it can be said that Intellectual property (IP) protection is critical to fostering innovation. Without the protection of ideas, businesses and individuals would not reap the full benefits of their inventions and would focus less on research and development. Similarly, anyone can steal artists' ideas hampering their valuation and cultural identification. IP laws help innovative technologies prosper and successfully reach masses by protecting their ownership. No doubt, intellectual property (IP) Rights are indispensable and all countries must have poignant laws for protecting them.