Difference Between Police Remand and Judicial Custody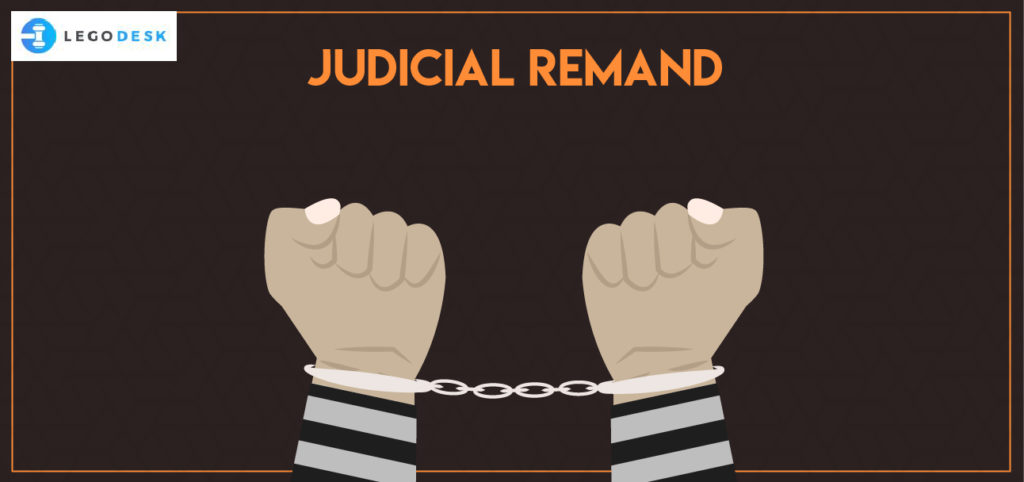 Remand implies an act of sending and keeping an accused in the judicial custody particularly when a trial is going on. The term Remand likewise incorporates the circumstance when custody of the accused is with police authority.
In general, there are two kinds of remands in law:
Police remand
Judicial Custody
Police remand
In general police, remand comes first out of the above two. When an accused person is sent back to the police station for further inquiry and investigation, it is called police remand.
Judicial custody
Judicial remand often called remand refers to a procedure whereby the higher court sends back cases to the lower court for further action.
It also refers to a situation where the accused is sent back to jail for further investigation.
Purpose of Remand
The original purpose of remand in custody was to ensure that the accused attends the court as required
Protection of victims
The final disposition of matters for which accused is remanded in custody.
Some legal cases are not solved in the trial courts and the defendants have to go to the appellate court. But if the appellate court finds that there are some mistakes made in the trial court, it again sends the case to the trial court and the case is said to be a remanded case.
A very common mistake made in the trial court is that sometimes it does not allow some evidence. Then the appellate court ordered the trial court to allow the evidence and the person who is going to be free is remanded for further few days of 14 or 15 days which can be extended to 60 days.
When a man accused of an offence (here the word offence by and large means a non-bailable offence as in bailable offence he would be discharged on bail, so no need of arresting him through detention) is arrested and kept an officer in charge of the police station feels that the investigation process cannot be finished in 24 hours of such arrest and detainment, at that point he will forward to the nearest judicial magistrate (competent to take cognizance of the offence or not) or in his absence to an executive magistrate the transmitting of a duplicate copy of case diary and the forwarding of the accused in person. In any case, regardless of whether it is a non-bailable offence then additionally if the officer in charge for the police station sees no reason of forwarding the accused to the magistrate reason being the insufficiency of proof or evidence against him, only then he can release such accused on bail himself and later on can file closure report with the magistrate.
Now when such accused creates the impression that is, surrenders before the magistrate or brought before such magistrate after arrest and confinement or detention, at that point such magistrate can either send the accused to judicial custody that is to the prison jail.
In strict legal theory, people held on remand are held only to guarantee that they are present for their trials. The relevant provision of the ICCPR (International Covenant on Civil and Political Rights provides that remand and sentenced prisoners should be held in separate facilities. Despite what remand prisoners themselves may feel, the law does not regard their confinement as punishment, and therefore allows them a fuller set of rights – and imposes fewer restrictions on them – than it does in the case of convicted prisoners. If they are eventually convicted, the time spent in prison on remand may be credited as part of the sentence served.
In general, remand prisoners are held in special remand facilities or in different sections of prisons from those of other prisoners. There may, in practice, be a degree of intermingling between remand and convicted prisoners, especially when the prison system is overcrowded. Intermingling can also occur, as appropriate, in specialist prison units, such as for young adults and vulnerable prisoners, to cater to the needs of the individual prisoner.
Recently, in India the CEO and editor-in-chief of Samachar Plus was on Monday sent to judicial remand till November 8 for allegedly conducting sting operations on prominent persons in Uttarakhand with the intent to extort money, officials said.
Umesh Sharma was arrested from his Ghaziabad residence on 28 October after a journalist with the channel accused him of forcing him to conduct sting operations on prominent politicians in Uttarakhand, including a former CM.
"He was produced before the Additional Chief Judicial Magistrate in Dehradun on Monday," Dehradun Senior Superintendent of Police Nivedita Kukreti said.
The channel, headquartered in Noida, has a presence in Uttarakhand and UP.
This article aimed to look at the meaning of judicial remand, the difference between police and judicial remand, cases of judicial remand and different aspects of judicial remand.