India is a land of rich and varied biodiversity. It is home to some of the endangered and rare species, like the Royal Bengal Tigers or the Great Indian Rhinoceros. Just like humans, animals also have the right to live freely. And it is our duty should ensure that their rights are protected. There are various animal laws in India that help do so.
In India, traditionally, we believe animals are sacred. Ahimsa or non-violence towards animals were the norms in those days. As a result, a majority of Indians were vegetarian. Even today, a considerably large section of the Indian population is still vegetarian. Consequently, India has some strong animal protection laws. Any violation of these laws can lead to fines, or imprisonment, or both. In this article, we are going to look over some of these animal protection laws. To start with we have the Prevention Of Cruelty to Animals (PCA) Act, which forms the basis of all animal protection laws in India. Then we have the IPC sections 428 and 429 punishments for causing harm to animals. Finally, we are going to have a look at the Wildlife (Protection) Act, which protects our wild animals, especially endangered species.
Let us now explore how these animal protection laws in India, keep our animals safe.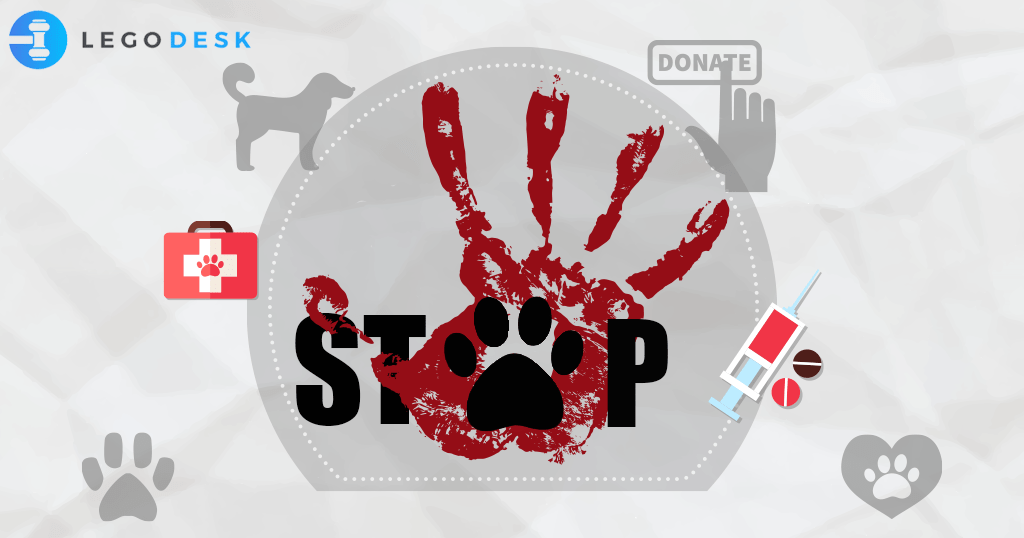 Prevention of Cruelty to Animals Act, 1960
The Prevention of Cruelty to Animals Act, 1960, is the legal basis of all animal protection laws in India. It protects animals from being cruelly treated while giving them the right to live. This act is also referred to as the PCA Act.
Crimes under the PCA Act
So what constitutes a crime under the PCA Act? Section 11 of the PCA Act defines the types of offences that are considered cruelty towards animals. According to this act, a person (or the owner) can commit animal cruelty by engaging (or encouraging others) in these activities:
Beating, torturing, or overworking an animal, which causes immense pain and suffering to that animal.
Employing a sick, wounded, or any such unfit animal for the work.
Willfully and unreasonably administering injurious drugs or substances causing harm to the animal.
Carrying an animal, whether on a vehicle or not, causing pain or suffering to the animal.
Keeping animals in a cage or an enclosure that is not of sufficient length, width, or height, permits reasonable movement to those animals.
As a dog owner, and not allowing the dog to exercise and keeping it chained or in an enclosed space for a long time.
Being an owner and failing to provide sufficient food and drink to the animal.
Abandoning an animal without reasonable cause, which causes pain, suffering, and thirst to the animal.
Selling an animal, without sufficient reason, to a place where the new owner ill-treats the animal.
Mutilating or killing any animals by using the method of strychnine injections in the heart or by any other unnecessarily cruel manner.
Promoting or taking part in a shooting competition, where a captive animal is released for the sole purpose of killing it.

Read Also – Article 377 IPC – All about Section 377 in India
Animal Laws under IPC
Under the PCA act, any form of cruelty towards animals is a punishable offence. The Indian Penal Code (IPC) also has provisions for animal protection, namely the IPC sections 428 and 429.
A crime committed under both the IPC sections 428 and 429 is a cognizable offence. A cognizable offence means that such of the offences wherein a police officer is empowered to arrest the accused or the offender without a warrant. On the other hand, a police officer cannot arrest an accused without a warrant, under non-cognizable offences.
IPC Sections 428 and 429
The IPC section 428 deals with the punishment for committing mischief by killing, poisoning, maiming, or rendering useless any animal or animals of the value of ten rupees or upwards. For such offenses, the punishment includes simple or rigorous imprisonment for a term, which may extend to two years, or with a fine, or with both.
The IPC section 429 is the same as the IPC section 428, except that here we deal with animals of fifty rupees and upwards. The punishment includes up to five years of imprisonment, or a fine, or both.
Theft of Animals
In the Indian Penal Code, sections 378 and 379 of the IPC deal with theft. These sections are also applicable to the theft of animals. Section 378 explains what constitutes theft. Section 379 of IPC deals with the punishment for theft. The punishments include imprisonment for up to five years, or a fine, or both.
The Wildlife (Protection) Act, 1972
The Indian parliament enacted the wildlife protection act in 1972, to protect the wildlife animals and birds. Until 1972, wildlife was a part of the forest and was governed by the Forest laws of individual states.
Indian forests are rich in flora and fauna. These include wild animals, birds, plants, etc. However, with the expansion of humans, people have cut down many forests, resulting in loss of habitat for these birds and animals. This act protects listed animals and plants by protecting their habitat. Many animals and plants in the world have become extinct. This law prevents endangered animals from becoming extinct.
The Wildlife Protection Act enables the central or a state government to declare a certain area of land as a National Park, a Sanctuary, or a closed area. The authorities are free to implement laws to prevent the hunting of wild animals, as well as protect plants in these areas.
Read Also – Section 379 of the Indian Penal Code, 1860
Conclusion
India is a land rich in animals, and we have to keep them safe. As we have seen so far, the Prevention of Cruelty to animals act defines numerous crimes against animals. The IPC sections 428 and 429 punishments help to protect animals against torture. These provisions are not only applicable to the owner of the animals but anyone who manhandles them. Lastly, we have seen the Wildlife Protection Laws, which unlike the previous laws, protects our rich wildlife.
Read Also – Top 10 Legal Rights Every Women Should Know
However, many laws there might be, it is ultimately up to us to ensure that our animals are not harmed. Just like humans, animals are also living creatures. They do suffer immense pain when hurt, and we should always keep this in mind. Therefore, we must follow our duties and not harm animals unreasonably. And even if you don't own an animal, that does not give you the right to harm other animals.