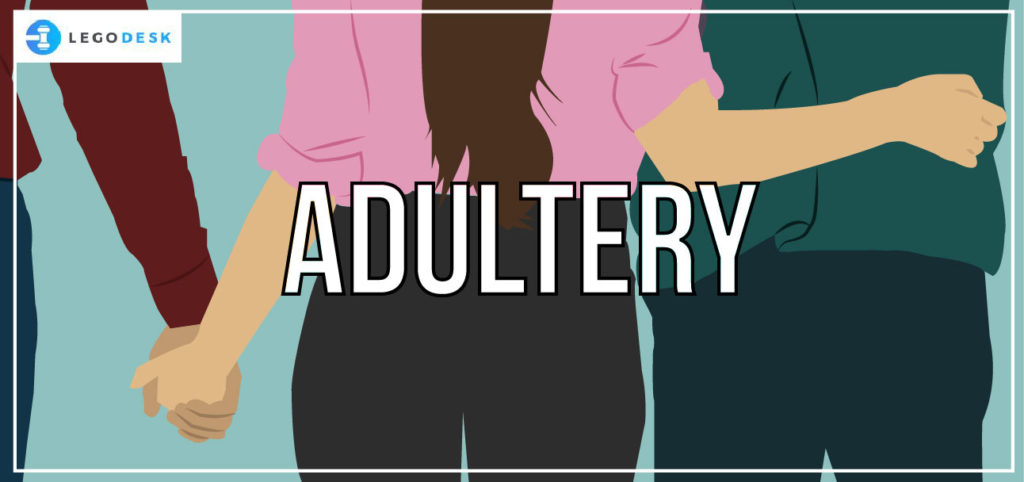 Introduction To Adultery Laws In India
Adultery originates from the Latin word 'Adulterium' which basically implies consensual sex between a wedded individual and a person who isn't the spouse of the previous. Adultery is extramarital sex. Adultery is seen as hostile on social, religious, moral, or legal grounds. Despite the fact that what sexual acts establish adultery differs, and the social, religious, and legal outcomes, the idea exists in numerous societies and is alike in Christianity, Islam, and Judaism. [1] Alone show of sex is generally satisfactory to build up adultery, and long-term sexual relationship is from time to time suggested as an undertaking.
1707, English Lord Chief Justice John Holt expressed that a man having sexual relations with another man's wife was "the highest invasion of property" and guaranteed, as to the oppressed husband, that "a man cannot receive a higher provocation." (for a situation of homicide or murder). [2]
Truly, numerous religions and social orders have seen adultery as a heinous crime. Adultery regularly requests extreme punishment running from fine, the death penalty and even mutilation.
Adultery is considered as a criminal offence is numerous nations. Most countries that criminalize adultery are those where the dominating religion is Islam, and a couple of Sub-Saharan African Christian-larger part countries, yet there are some momentous unique cases to this manage, to be particular Philippines, Taiwan, and a couple of U.S. states. In Muslim nations that follow Sharia law for criminal justice, the punishment for adultery might be stoning. [3] There are fifteen nations in which stoning is approved as a legitimate punishment, however as of late it has been lawfully done just in Iran and Somalia. [4] In a few societies the law rebuffs the "intruder", instead of the adulterous spouse. For instance, Article 266 of the Penal Code of South Sudan states, "Whoever, has consensual sexual intercourse with a man or woman who is and whom he or she has reason to believe to be the spouse of another person, commits the offence of adultery […]". [5]
Adultery in India was considered a criminal offence under Section 497 of the Indian Penal Code. Segment 497 of the Indian Penal Code states "Adultery: -Whoever has sexual intercourse with a person who is and whom he knows or has reason to believe to be the wife of another man, without the consent or connivance of that man, such sexual intercourse not amounting to the offence of rape, is guilty of the offence of adultery and shall be punished with imprisonment of either description for a term which may extend to five years, or with fine, or with both. In such a case, the wife shall not be punishable as an abettor."
This section has several discrepancies
One being, the married lady won't be seen as an 'abettor' of the offence which suggests that the woman won't be held liable for the exhibition of adultery- only the man connected will be held criminally liable under the section.
Second, the law does not matter in a circumstance where an unmarried woman takes part in sexual relations with a wedded man.
Third and the last point being, the act isn't regarded to be an offence or can be 'cured' of its culpability if the husband of the wedded woman agrees to her engaging in sexual relations with another man other than him.
Additionally, Section 198 of the Code of Criminal Procedure gives just the husband the right to file a case against the man engaged with the demonstration of adultery. [6] Thus, this segment essentially reinforces the old thinking, obsolete reasoning, and sexual generalization that a woman 'belongs' to a man and can't have her very own contemplations or suppositions; this, paying little heed to whether she had voluntarily consented to the intercourse.
Read Also – How to Write a First-Class Law Essay: Expert Tips
Endeavours were made to strike down this oppressive, colonial-era law.
Joseph Shine, an Indian hotelier based in Italy, filed public interest litigation which challenges the constitutional validity of Section 497 of the IPC, in 2017. At the point when approached about the purpose behind filing the appeal, Shine stated, "They (married women) might have willingly participated, but it will be the men who suffer (when the husband files a complaint). Something like this (an adultery complaint) will make a man feel isolated. He might not be able to cope with it. This (abolishment of adultery) is a basic step, it can create further changes,"
The petition was being heard by a Five-Judge Constitution Bench of the Supreme Court. Senior Counsel Meenakshi Arora and Advocates Kaleeswaram Raj and Sunil Fernandes showed up for the petitioners, while the Center was represented by ASG Pinky Anand. The appeal to guarantee that while criminal law should be nonpartisan, Section 497 is partial against men.
This has been tried as an assault against individual dignity. Another issue brought up in the court is whether it was proper to criminalize a consensual act performed by two adults, paying little mind to whether the act isn't according to the customary morality.
On the last day of the hearing, Additional Solicitor General Pinky Anand exhibited that adultery is a public issue that harms or causes hurt and in this way, it contains the parts of a criminal offence.
Petitioners set forth the means taken by global experts to decriminalize adultery, the ASG countered their point by saying, "We are in India. We must go by the lateral principles laid down by Your Lordships"
One of the judges of the five-judge constitution bench, Justice Malhotra stated, " It would be unrealistic to proceed on the basis that even in a consensual sexual relationship, a married woman, who knowingly and voluntarily enters a sexual relationship with another married man, is a 'victim', and the male offender is the 'seducer'."
The realities of human existence are excessively perplexing, making it impossible to put them in closed compartments of right and wrong and to subject all that is viewed as amiss with the assents of the penal law, observed Justice Chandrachud.
CJI Misra, composing for himself and Justice AM Khanwilkar, ruled, "We have already ascribed when such an act is treated as a crime and how it faces the frown of Articles 14 and 21 of the Constitution. Thinking of adultery from the point of view of criminality would be a retrograde step. This Court has travelled on the path of transformative constitutionalism and, therefore, it is absolutely inappropriate to sit in a time machine to a different era where the machine moves on the path of regression. Hence, to treat adultery as a crime would be unwarranted in law." [7]
CJI Misra opined that Section 497, offers permit to the spouse to deal with wife however he sees fit.
In the wake of hearing both sides, the court gave the judgment on 27 September 2018. The judgment held Section 497 to be "unconstitutional, archaic and manifestly arbitrary" and in this manner struck down the 158-year-old law.
The striking down of Section 497 of IPC was scrutinized by different people including the chairperson of the Delhi Commission for Woman, Swati Maliwal who said the court's decision is giving an "open license" to cheating among men.
The judgment has welcomed both criticism and praise.
Adultery has been decriminalized however it is as yet a substantial ground for divorce.
Read More – Adultery In India
Second Marriage in India without Divorce
Under criminal law, a second marriage is not allowed. Section 494 of the Indian Penal Code peruses, "Whoever, having a husband or wife living, marries in any case in which such marriage is void by reason of its taking place during the life of such husband or wife, shall be punished with imprisonment of either description for a term which may extend to seven years, and shall also be liable to fine."
Second marriage without divorce is additionally an offence under the Hindu Marriage Act, 1955.
Section 17 of the Hindu Marriage Act peruses, "Any marriage between two Hindus solemnized after the commencement of this Act is void if at the date of such marriage either party had a husband or wife living, and the provisions of Sections 494 and 495 of the Indian Penal Code (45 of 1860) shall apply accordingly."
Be that as it may, second marriage or polygamy in India is legal and under the Muslim Personal Law (Shariat) Application Act of 1937. This act administers the Muslims living in India. Muslim men can have up to 4 spouses.
However, on 10 February 2015, the Supreme Court of India in a judgment decided that polygamy was not a fundamental part of Islam. Justice TS Thakur and Justice AK Goel expressed, "What was protected under Article 25 (right to practice and propagate any religion) was the religious faith and not a practice which may run counter to public order, health or morality. Polygamy was not an integral part of religion and monogamy was a reform within the power of the State under Article 25."
The social shame associated with being a second wife, the absenteeism of any legal status to the relationship, and the huge torment of being cheated into the marriage are in actuality to an extraordinary degree disheartening discouraging for a woman. Regardless of the way that there is no affirmation or recognition permitted to a second wife, as a result of the legal interpretation of existing law as discussed above, she may have a couple of chances of getting maintenance. With no reasonable schemes under the law, her chances of stating her rights are, as it were, liable to the judiciousness of the judges.
For sure, even under criminal law, it is hard to prove bigamy, as the marriage must be truly performed to prove the offence of bigamous marriage. By and large, these escape clauses in the law are abused by men to protect themselves in such cases.
Given this establishment of contrasting legal precedents, lawmakers ought to elucidate and clarify arrangements to guarantee the rights of those women who have been deceived into 'second relational unions' with the end goal to present to them some relief.