Why is data management important for lawyers?
Legal practice data management is the process of organizing, storing, and retrieving data related to legal cases. This can include information on clients, cases, documents, and more. An effective legal practice data management system can help lawyers to work more efficiently and increase their win rate. Fortunately, there are a number of software programs designed specifically for legal practice data management. These programs can help lawyers to keep track of important information, find relevant documents quickly, and share data with other members of their team. With the right legal practice data management system in place, lawyers can streamline their workflow and better serve their clients.
In today's digital time, law firms have access to more data than ever before. This data creates a base of intelligence for important legal decisions. If something is never registered, it's as if it didn't happen (lawfully, at least). Documentation is especially crucial for lawyers, where gossip is usually inappropriate, and a piece of damning evidence can result in a favorable outcome for a client. Confinement of particular documents is even administered in many cases, and destruction of a document can be considered corruption or abolition of evidence. Email and other digital media have only convoluted matters more by acutely raising the number of documents that pass across a lawyer's desk.
Read Also – Legal Filing System: How to Organize Your Files in 2021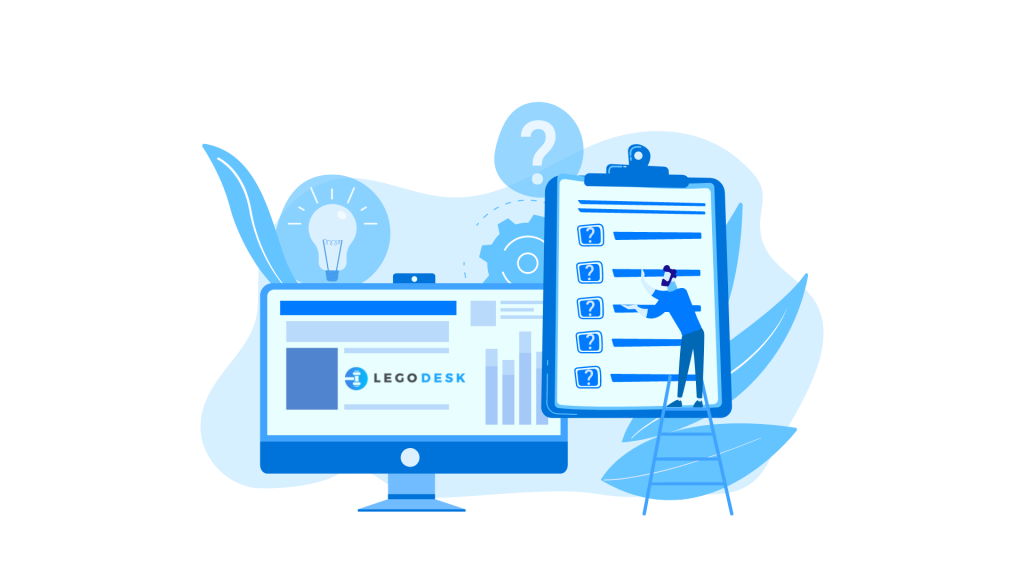 Regrettably, lawyers don't always practice what they preach—especially with document management. For law firms that don't have a data management plan, some important information is compelled to fall through the cracks and not ever make it to the client's file. Those attorneys only get their error in worst-case scenarios, when they require a document but can't find it in the file.
What is data management?
Data management is the form of gathering, organizing, securing, and storing a law firm's data so it can be reviewed for legal and business decisions. As law firms generate and use up data at exceptional rates, data management solutions become crucial for making sense of the huge quantities of data. Today's best data management software ensures that dependable, updated data is always used to make decisions. The software aids in everything from data preparation to classification, search, and administration, allowing lawyers to quickly find the documents they need.
Read Also – Importance of Document Management System for Lawyers
Types of data management
Data management plays numerous different roles in a law firm's data set, making important functions effortless and less time-consuming. These data management methods include the following:
Data preparation- Raw data are cleaned and transformed into the format necessary for analysis, including corrections and combining them.
Data pipelines- Allow data to be transferred automatically from one system to another.
ETLs (Extract, Transform, Load)- Built with the purpose of taking data from one system, transforming it, and loading it into a firm's data warehouse.
Data catalogs- Helps manage metadata in order to provide a summary of its changes, locations, and quality, as well as make the data easily discoverable.
Data warehouses- These are places to congregate data sources, contend with the varying data types law firms store, and provide clear channels for analyzing the data.
Data governance- The process of defining standards, procedures, and policies for maintaining the integrity of data.
Data architecture- Establishes a formal method to create and manage data flows.
Data security- Prevents data from being accessed or corrupted by unauthorized parties.
Data modeling- describes how data flow through an application or law firm.

Read Also – Importance of Document Management System for Lawyers
Importance of data management
Protection against malpractice/misconduct claims– Should a misconduct claim ever arise, your documents and files can offer a priceless resource to help you prepare a defense. As a result, it is crucial to record everything in writing, including legal strategy, and oral conversations with clients. For instance, if you provide a recommendation to a client and he or she chooses not to follow your advice, you should record your advice in the client file, the fact that the client has been informed of the legal basis for your advice, the perks of following that course of action, possible consequences to diverting from your advised course of action, and the client's mentioned reasons for disregarding your recommendation.
Legal holds- A legal hold or litigation hold is an element of the eDiscovery process that is provoked when a case has been recently filed or a future lawsuit or investigation is "fairly expected." The legal hold notice orders the recipient to recognize and find records connected to the case described therein, and pause activities that could possibly change information that must be protected, including the usual destruction of that information. The motive is to stop the data at the time of the triggering event. Without competent data management steps, the firm would have to go through all of its online and offline stored information to find the needed data and make sure that the data is secure, without being changed or deleted. With well-organized files, it is a piece of cake to find the information that needs to be protected and abide by the notice. If your documents are not organized, counsel will have to sort through all of the firm's data to find the important information, wasting time and crucial resources.

Read Also – Security for Personal Data: Personal Data Protection Bill, 2019

Revenue capture- If a law firm is not correctly maintaining its records and documents, it is likely that its lawyers are not completely recording their time and calculating all of their billable hours. Unable to record the terms of a payment arrangement can also result in failure to collect from the client. And even if lawyers correctly record their hours and bill the client, the client may contradict the amount of work done and ask that the firm produce all of their work product to explain that the bill is an authentic reflection of the amount of work they did. If the client's file is not up-to-date, the firm may not be able to collect on the complete bill.
Decrease of administrative friction – Well-organized files and documents are easier to find and help lawyers serve their clients more efficiently, leading to better productivity and improved client satisfaction. Cloud-based document management solutions like Legodesk further free up a lawyer's time, so they can collect data quickly and easily, spend minimum time on administrative tasks, and focus on actually practicing law. Furthermore, categorizing inactive and previous clients in a letter of closure that is afterward documented can easily resolve conflicts of interest, making conflict checks less difficult.
Visibility- Data management can boost the visibility of your firm's data and information assets, making it easier for lawyers to swiftly and positively find the correct data for their analysis. Data visibility lets your firm stay more organized and productive, allowing lawyers to find the data they need and do their jobs in a better way.
Reliability- Data management helps reduce possible mistakes by establishing procedures and policies for usage and building trust in the data being used to make decisions in your firm. With dependable, updated data, law firms can respond more efficiently to case situations and customer needs.

Read Also – Why Law Firms Should Care About Data Security
Which data management software you should choose?
Implementing legal data management software can show the difference between a legal department that operates like well-oiled machinery and one that continuously gets interrupted and breaks down. To ensure lawyers have the right data for legal decision-making, law firms must invest in data management software. Generally, if you search in Google for 'Legal Management Software' or 'Data Management Software', you can find several options. But since you want only the best and not just any other data management software, we are recommending Legodesk.
Read Also – Key Benefits of Legal Case Management System
Legodesk is a cloud-based legal management software that is trusted by thousands of lawyers all over the world. It provides you with an easy-to-use document management system to manage your case documents all in one place. Now it's easier than ever to create custom form templates and generate documents with just a few taps of your fingers.