Top 3 Reasons to Hire an Immigration Attorney
When people face immigration issues, they also face various tough challenges to overcome. The terminology of immigration documents is exceptionally complicated to understand, and because the immigration laws are overwhelming, it's advised to hire an immigration attorney. Experienced immigration attorneys can handle various issues involved with immigrating to the United States.
Visa is one of the most important things while traveling or staying in a country. Without a visa, you won't have a permit to enter the country. This is why you need to hire the best immigration attorney.
The immigration attorneys will help you with the immigration process and solve any complicated problems that might otherwise affect your immigration status. Here are the top 3 reasons to hire a reputed immigration attorney.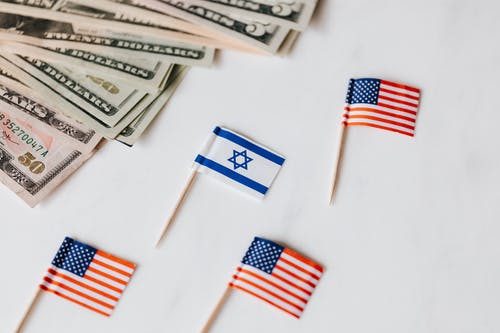 They Will Help You Obtain Non-Immigrant Visa
Non-immigrant visas allow non-citizens of the United States to live in the country for a specific period. However, the non-immigrant visas won't work unless the party visited the United States for any specific purpose. There are different types of immigrant visas. Therefore, if you're planning to obtain non-immigrant visas, you need to understand which non-immigrant visa will be relevant to your requirement.
Additionally, since some non-immigrant visas prevent dependent children and spouses from accompanying the primary holder of the visa, it's crucial to choose the perfect visa if your family is planning to attend you to the United States. The Long Beach attorneys for immigration are well-experienced and reputed in different sectors of the non-immigrant visa. They will undoubtedly help you with the process.
Family-Based Immigration
Many people obtain a visa through their family members. However, keep in mind that you might fail to acquire a visa through your family relationship as not all relationships fulfill the criteria of a green card. Some family visa allows an unlimited number of people to acquire a visa. On the other hand, some family visas limit the available visas per year.
Terms such as Conditional Permanent Residence, Consular Processing, and Adjustment of Status are difficult to understand. The layperson can also be overwhelmed by the complexity. Therefore, you need to understand these vital aspects while getting a family visa.
An immigration lawyer will advise specific steps so that you can follow the best route to approve the visa for your family members. As per Passport Index, some countries have visa restrictions.
Obtaining Neutralization and Citizenship
If you want to convert your green card status or permanent resident status into citizenship in the United States, you must fulfill some specific requirements. After becoming a citizen of the United States, you can reap tons of benefits, including gaining the legal right to vote, job qualification, and protection from deportation. These aspects require U.S. citizenship.
An experienced immigration lawyer will help you throughout the neutralization process. They will handle all the applications and prepare you for your upcoming neutralization examination. Keep in mind that this examination is the final key that will determine your U.S. citizenship. Therefore, you need to focus on this exam, and the immigration lawyer will help you succeed.
These are the top 3 reasons to hire an immigration attorney. Do you have any other questions? Make sure you let us know in the comment box below.