Tips to Find the Right Personal Injury Lawyer
If you've recently suffered an injury in an accident, one important decision you have to make is selecting the ideal personal injury attorney to represent you. While numerous personal injury lawyers might be willing to handle your case, not all of them have the same level of expertise, resources, or dedication to their clients.
You (or a family member) may be dealing with injuries, medical expenses, income loss, and an uncertain outlook. Therefore, it is important to find an attorney who genuinely prioritizes your well-being.
But how to find the right personal injury lawyer who has your best interest in your heart? Delve into this article to explore some tips to find the right personal injury lawyer to represent your case.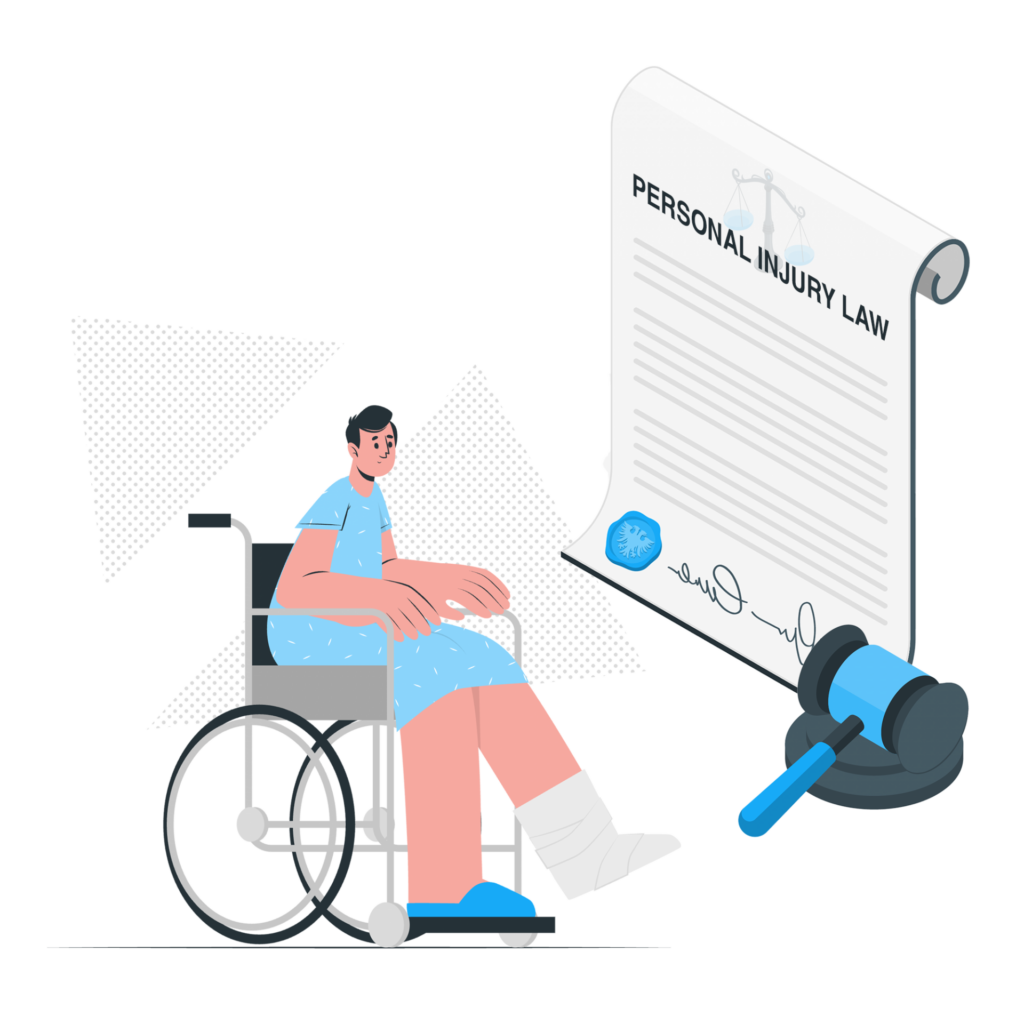 Determine your needs
A personal injury lawsuit involves numerous intricate aspects, with each case being unique. So, before you start looking for an attorney, your first step should be to compile essential details concerning your specific case. It is very important to make sure that you and your attorney are on the same page.
Start by outlining the following items:
Nature of the injury sustained by you or your loved one.
The severity of the injury.
Description of the incident.
The location where the injury happened.
Who was responsible for the accident?
What do you aim to gain from this personal injury lawsuit?
Seeking compensation for medical expenses?
Lost wages?
Addressing pain and suffering?
A combination of all these factors?
This comprehensive list will form the groundwork for your personal injury case. As you initiate consultations with various attorneys, this list will play a crucial role in pinpointing the perfect legal match.
Experience of the Attorney
Experience matters a lot. When seeking legal representation, you wouldn't want to hire a lawyer who treats your personal injury case as a mere opportunity to learn.
Look for an attorney who dedicates their practice specifically to handling personal injury claims. Refine your search further by selecting a lawyer who specializes in cases similar to yours.
For instance, if you suffered harm due to a faulty product, it's advisable to hire a product liability lawyer. If your injuries are caused by a car accident, it's recommended to seek out a lawyer who specializes in traffic accidents, like the Baltimore Car Accident Lawyers. In situations where you sustain injuries while on someone else's property, it's better to hire a premises liability lawyer.
Attorney's fees and costs
Before finalizing your lawyer, it's essential to thoroughly discuss the structure of the attorney's fees, their billing practices, and the handling of costs.
Many personal injury attorneys operate on a contingency fee basis. This means that the attorney doesn't receive compensation for their legal services unless they successfully recover funds for your claim.
Upon hiring the attorney to handle your injury case, you commit to paying them a portion of the amount they secure for your claim. If the attorney is unable to secure compensation for your claim, you do not have to pay them any fees related to their representation.
So, before hiring an attorney, learn about their payment of costs. Some attorneys may ask the clients to pay an amount upfront to cover various expenses. Others may agree to subtract costs from the settlement amount.
Success record inside and outside of the courtroom
Inquire about the attorney's achievements both in and out of the courtroom. The ideal personal injury lawyer will be skilled in negotiation and will be a compelling trial lawyer.
Most of the injury claims are settled outside of court. Therefore, a lawyer with a successful negotiation track record is valuable. However, if parties are not willing to settle your injury claim, a lawyer experienced in winning trial cases is crucial.
Conclusion
You need to remember that securing the highest possible compensation for your injury isn't about seeking the lowest costs or the boldest promises. Rather, it revolves around identifying a suitable attorney who can meet your specific requirements. So, find a personal injury attorney who is experienced and trustworthy to represent your case and get you the compensation that you deserve.