Suing For Lost Job After A Car Accident
When a personal injury victim suffers injuries, it is not uncommon to lose their ability to work either temporality or permanently and have their employer become reluctant to hold their positions. If someone led to your injury or accident, leaving you with serious head, legs, or back injuries, that have led to the loss of your job, you might be wondering whether to sue for your lost job or to sue the negligent person.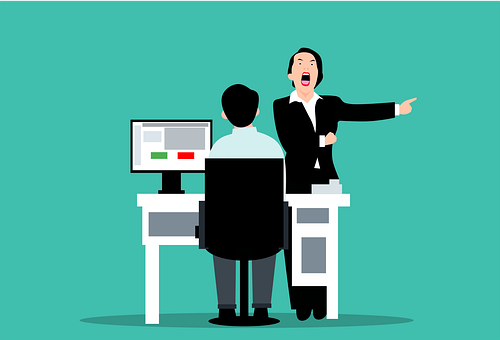 Unfortunately, most employers will fire employees after suffering from a personal injury that limits their capacity to work. In some cases, an employer is not obligated to hold your job if you become injured. Whether you may have suffered from a defective product, dangerous drugs, medical malpractice, car accident, or any other form of personal injury, you should learn what would happen if you were to lose your job.
Losing Your Job Due To Accident Or Injury
Following an accident or an injury, you may find yourself unable to get back to your job due to your injuries. Having evaluated the time you will spend before resuming back to your job; your employer may replace you.
Before filing a personal injury claim after an injury, you will be required to establish fault. This is the only way you stand a chance to sue to incase you lose your job. Not only will you be suffering pain due to your injuries, but you will also be unemployed, making it hard to meet your medical expenses and your daily life's demand.
In such a situation, the best decision you can make is to look for top lawyers in Wasilla Alaska who can help you determine what to do. Where there is a valid claim, your lawyer can help you fight for the best outcome of your case. The fact is that you will need to bolster your claim with correct evidence. If you have lost your job due to an injury and you believe this is against your legal rights, then you need to prove the below to get back to your job or have a chance to be reinstated back:
*You are protected under the American with Disabilities Act: Your employer has a duty to accommodate you even after suffering from a work-related injury.
If you have been injured on the job, you have the right to file a workers' compensation claim. If your situation is severe such that you cannot work, whether temporary or permanent, you have a right to be offered disability benefits. You also need to prove your past lost income and the capacity to earn in the future. If you were self-employed, you would have a more tough time proving your lost income and your future lost earning capacity.
Proving Your Past Lost Income And Future Lost Earnings
Once you prove that you had no capacity to return to your previous job. It's easy to get past income information from your employer, who can show the days or months you were unable to work and what you could have earned. Generally, if another person caused your injuries, you may be entitled to receive:
Special damages
General damages
Through such damages, you can recover for your lost wages and what you may earn in the future. For the latter, you will need to prove that you could earn in the future. You will need an economist to estimate your capacity to earn in the future by comparing what abilities you had before and after your accident. 
Coming up with future earning is challenging. Most injured victims have their situation improve over time, and they could return to work. It would require a medical expert to give testimony on whether there is any likelihood of recovery.
Having a favorable outcome is possible if you understand your legal rights. And since they vary from state to state, you can consider having an experienced personal injury lawyer guide you on your state laws concerning accidents and injuries.