More insights into stimulus checks disbursals for COVID-19 relief
The Internal Revenue Service (IRS), entrusted with paying the third stimulus checks, announced people would get their payments through paper checks or prepaid debit cards. Some beneficiaries received their bills sooner than others as pending or provisional deposits. Many people can expect even mails. So, if you didn't get a direct transfer, you could watch out for mailed paper checks or a prepaid debit card. The prepaid debit card is an Economic Impact Payment (EIP) Card. You don't have to do anything to get this round of stimulus amount. However, if you are curious about the payment status, you can use the Get My Payment tool to know about the scheduled date.
Read Also – Debit Note and Credit Note in GST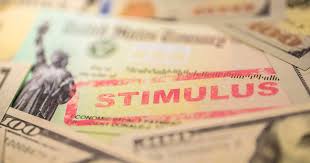 According to the IRS, most new payments will be in the form of mailed payments. Hence, it is necessary to keep an eye on the mail for a check or a debit card. The first round of delivery consisted of mainly direct deposits. Hence, it is easy to assume that this round of stimulus amount will either come as a check or prepaid debit card.
Using the "Get My Payment" tool
You have to provide your Social Security Number or tax ID, address, zip code, and date of birth to access information on this tool. The eligible candidates can go to "Payment Status" to determine the date of issue of the payment and other relevant details. However, some people may still not see any information until the tool gets updated. Besides, some eligible people can come across a message reading "Need More Information." It happens when the post office cannot deliver the payment and returns the same to the authorities.
If you moved to a different address, the authorities say that you can update it when filing your 2020 tax return. The payment will reach you as soon as your new address gets updated.
Read Also – 7 Attorney Business Cards Rules
Paper Checks or EIP Cards through mails
The third payment can be different from the previous two. Many taxpayers received direct deposits, while others got their paper checks or EIP cards mailed. Treasury Department and IRS asked all the eligible people to check their mails with care if they did not receive direct deposits. Paper checks will be inside a white envelope and looks similar to tax refunds by mail. However, the memo refers to them as Economic Impact Payment. EIP cards will also have a white envelope with the seal of the Treasury Department. It will bear the Visa name and issuing bankMetaBank.
Read Also – Differences Between Direct And Indirect Tax
From the information available on the card, you can quickly identify it as an Economic Impact Payment. With the mail, you will also get instructions about activating and using the card. Just remember, these cards are not reloadable. But you don't have to worry about their safety and security. You can use these cards for online and in-store purchases where Visa Debit Cards work. For cash withdrawal, you can visit in-network ATMs. You can also move the fund to your account. If you need to replace your EIP card, you can even get that without paying any charges. Besides, you can check the balance online on your mobile app or phone. This card is safe from fraud, loss, and other such events.
Read Also – It's all about the Income Tax in India
These are some basic details about the stimulus payments. If you haven't received it yet, don't worry. It can reach you anytime.