Marketing For Law Firms: 5 Best Practices In 2022
Lawyers may be excellent at protecting their clients' rights, but they're not necessarily as skilled at first finding a client to fight for. After all, marketing isn't what they studied in law school. However, marketing is a necessary activity for law firms that want to keep their business thriving in today's increasingly competitive market.
To get the best return on investment for your marketing efforts, here are five best practices to implement this 2022:
1. Work With A Specialized Marketing Agency
Marketing for law firms can be time-consuming. As a law firm, your business's focus should be to win cases for your clients. So, whether you don't have marketing experience or don't have time on your hands, you can focus more on your job by outsourcing to a law firm marketing agency.
Similar to how you would never tell a client to represent themselves in the courtroom, you should also consider having a specialized marketing agency to represent you to the world. Let a team of experts build and implement digital marketing strategies for your law firm. Not only will this save you time but will also ensure successful results.
2. Give Your Website A Makeover
You probably already have a website for your law firm. The problem is that it may be outdated or lack modern functionality.
As your law firm's online real estate, your website is a powerful marketing tool on its own. So, if you haven't updated it yet, it's time to give your website a makeover. First off, you want to modernize its design. Your website should be easy on the eyes with a minimalistic design. This way, visitors will find it accessible and easy to navigate. Also, the thing about legal content is that they tend to be confusing or boring. Thus, you want to minimize that confusion by using properly-sized images and writing creative content that's easy to read.
In addition, you also need to make your website responsive and mobile-friendly. Smartphones have become an essential part of modern life and most of your potential clients are likely to try and learn about your law firm on mobile devices. With 3 in 4 people using phones to search for solutions to their problems, you should take the mobile experience seriously. Mobile-friendly and responsive websites ensure a positive user experience and good search ranking. Moreover, to make sure your website ranks well practices such as backlinking, running best legal affiliate programs, on-page optimization can help.
3. Prioritize Local SEO
SEO will always be a key marketing strategy. When done properly, good SEO ensures that your law firm will show up in online searches.
That said, for location-based service providers like law firms, general SEO isn't the best way for potential clients to find you. This is why you need to opt for a more specific category of SEO— local SEO. For nearby clients to find your law firm online, you want to optimize your law firm website and content in the local search results.
For starters, make sure that you claim your Google My Business (GMB) listing. This is the first step to ensure that your law firm is visible in local Google search results. Other than GMB, you also want to list your business to other sites like Yelp, Bing, and Better Business Bureau.
When listing your law firm, make sure that your NAP (Name, Address, Phone Data) information is updated and formatted consistently. Moreover, you also want to optimize your content and website with localized keywords. For instance, you can add 'New York personal injury lawyer' on your law firm site.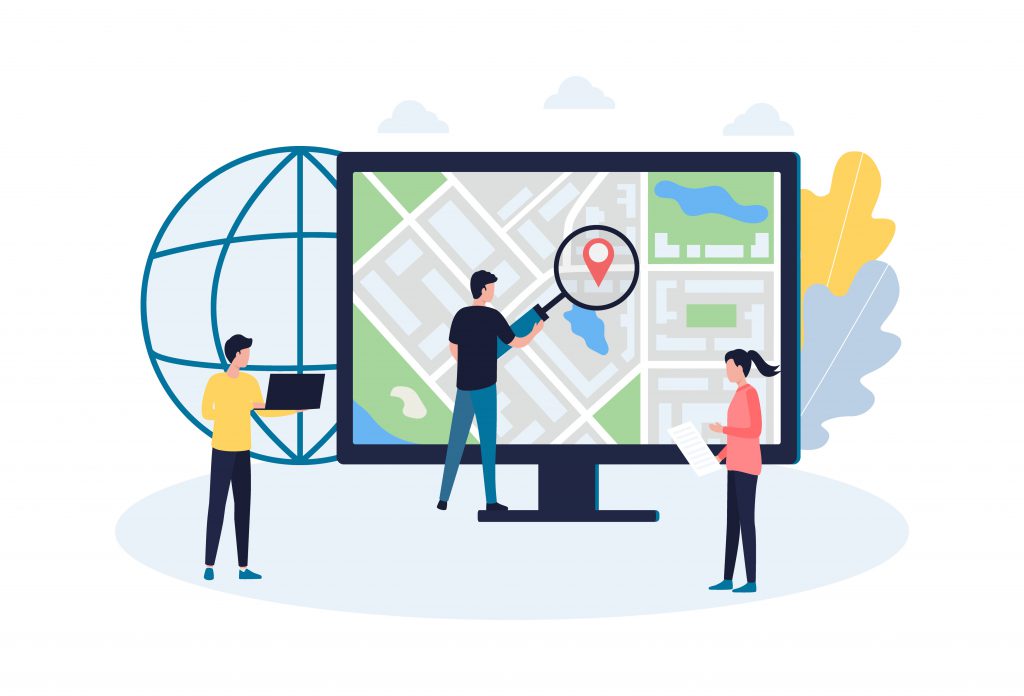 4. Utilize The Right Social Platforms
To attract new clients, you need to be where your clients are—on social platforms. However, there are plenty of social networks to choose from. So, you need to figure out the right social platforms for your law firm and the area where you operate.
Here are a few tips for using social media for your legal marketing efforts:
Set up a professional LinkedIn page. If you have a personal LinkedIn profile, separate it from your law firm's profile. Then, link your personal LinkedIn profile as well as the profile of other lawyers and staff.
Create a Facebook ad campaign to position yourself as an authority in a niche and attract new clients.
Follow legal leaders on Twitter. Make sure to engage in thoughtful and valuable conversation.
Participate in forums like Reddit and Quora. Answer potential clients' questions to establish authority.
Show Proof
Like any business, your law firm will tell people that you can help with their legal problems. However, telling them yourself isn't always enough. People want to hear from others who have already used and experienced your service to convince them that you can really help them out.
Thus, you need to provide evidence in the form of testimonials and reviews. Reviews carry more weight than other marketing tactics. In fact, research revealed that 98% of people say that reviews matter when choosing a law firm.
So, ask for testimonials and reviews from past clients and show them off on your website. You can also ask your past clients to leave reviews on your GMB profile and other listings, showing potential clients that you're indeed reliable.
Take Away
And there you have it! Strategic marketing is the key to increasing brand awareness and getting more clients for your law firm. By investing in tried-and-tested strategies and implementing the above best practices, your law firm will thrive and grow in the modern business world.
Paul Sanchesz is a digital marketing specialist. He's been in the industry for 13 years. He writes marketing-related topics to share his knowledge and expertise. Paul loves swimming and playing basketball in his free time.